News
My Town: Bob Estes' Austin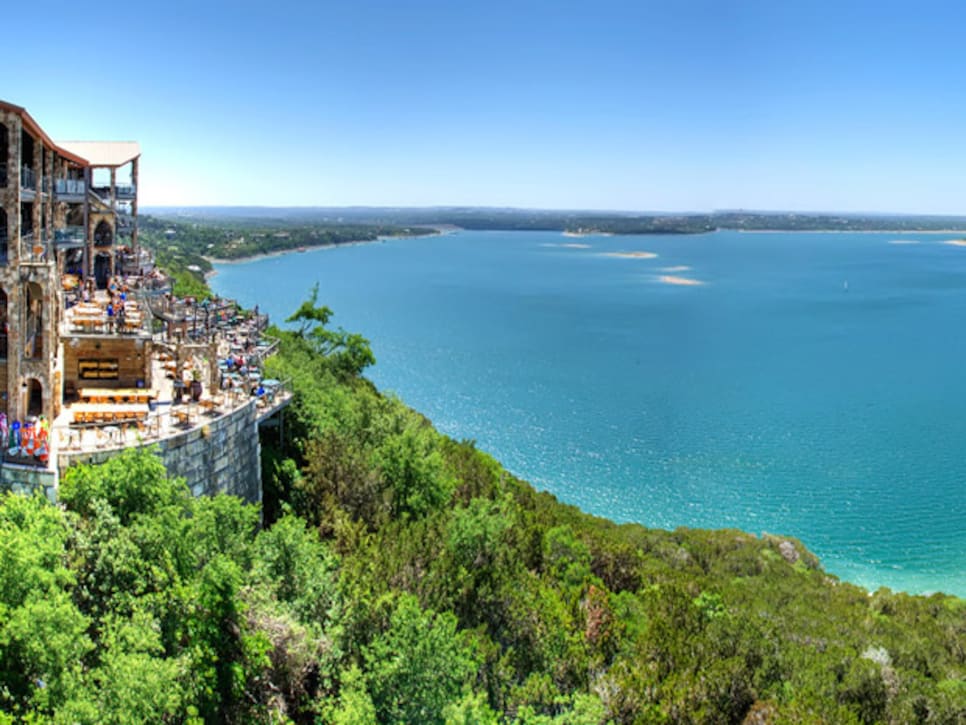 Arrowhead GC is a challenging Robert Trent Jones Jr. design.
Although he grew up in the west Texas town of Abilene, Bob Estes has been in love with Austin since making trips to the area during high school.
"We had one of the best high school golf teams ever, and our state championship was always in Austin," Estes says. "It was a big difference from west Texas. It wasn't as flat, and you had more trees. It looked like an appealing place to be."
So appealing that Estes decided to go to college there at the University of Texas in the fall of 1984. Since that time Estes has called the state capital his home. "There's so much here," Estes says. "It's not just a college town, but one with a beautiful lake system, outstanding music and the Hill Country. It's a place I'm proud to call home."
The ones I play the most are private, but I've played many public courses as well. We live at Austin CC, which is one of the oldest clubs in the state and was home to Harvey Penick for many years. We're also members at Austin GC. It's an outstanding Ben Crenshaw/Bill Coore design that has a very rugged feel to it. If you have a connection that can get you on, do it.
When you're visiting, I would definitely recommend the courses at Barton Creek Resort. I won a college tournament there, the Morris Williams, my senior year. The resort has a pair of Tom Fazio courses, an Arnold Palmer course and a Crenshaw design. They're all good, but the Fazio Foothills has some of the most beautiful holes in the entire state.
The Steiner Ranch Steakhouse sits high on a hill overlooking Lake Travis. The food is great, the scenery is impressive and they often have live music on the back patio.
The Oasis on Lake Travis is another great place. The views are unmatched. It's like a giant treehouse built on the side of a hill. It's a wonderful place to grab a burger, and the fajitas and salads are very good too.
One of the more popular restaurants in Austin is called Hula Hut. It's on Lake Austin. They have tube tacos -- giant tacos with chicken, shrimp and other options. And then there's Third Base. It's a sports bar and the perfect place to watch UT football.
Austin is billed as the live music capital of the world, and it's true. One of my favorites is The Backyard. They have had a lot of great concerts there. Willie Nelson plays there all the time as do other country and pop acts.
A UT football game is an unforgettable experience. So many people go to the stadium area, even if they don't have tickets, just to soak in the scene. There's plenty of bars and restaurants nearby. But inside the stadium, it is loud and a lot of fun.
People love to spend time on the lakes here, especially Lake Austin. There's also beach areas on Lake Travis and islands in the middle of the lake. We have some of the best fishing in the state on Lake Austin.