News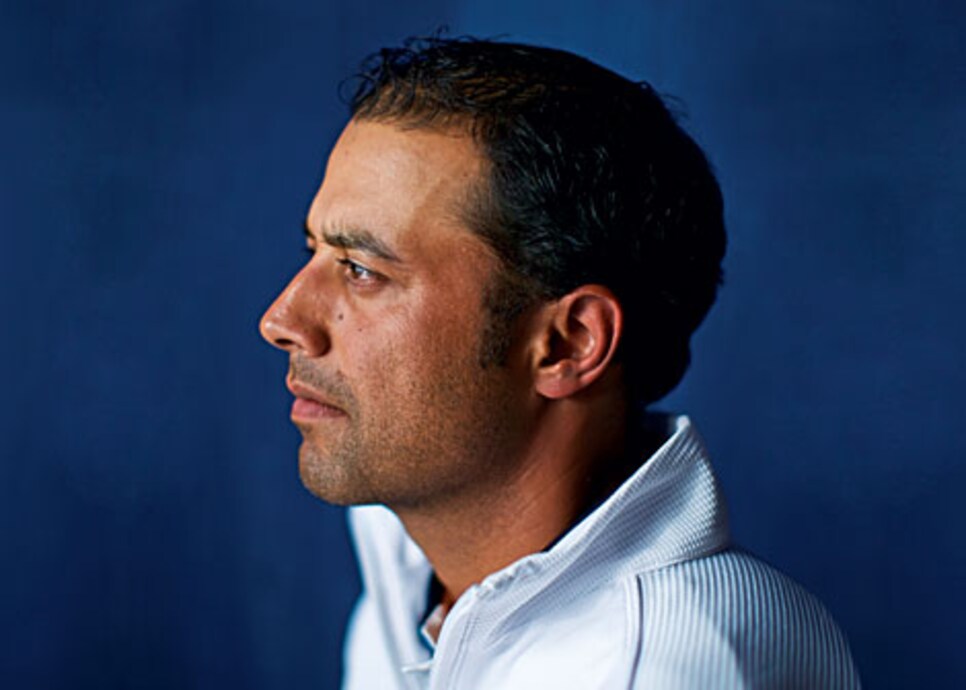 The day in late January was not unlike any other for Arjun ­Atwal. He'd had an afternoon game at Isleworth CC with the club's most famous member, Tiger Woods. At dinner time he threw his clubs in the trunk of his silver BMW M6 and drove out of the club's back gate. Within 10 minutes he would be home with his wife, Sona, and his sons Krishen, 4, and Shiva, 1. As the sun set they would meet him in the driveway with hugs and smiles.
On an evening like that one 22 months earlier Atwal was returning home from Isleworth and looked in his rearview mirror and saw his life change. Less than a mile from his home Atwal and Isleworth member John Noah Park were involved in a crash that killed Park, detoured Atwal's career and nearly destroyed his soul. "It's over now, and I just want to get back to concentrating on my life and my family and trying to be the best golfer I can be," Atwal says in a moment of reflection. "It's not that I will ever forget it, but I have to move on."
Until now, Atwal has not publicly addressed the "five-to-six seconds" that initially caused the Florida Highway Patrol to recommend vehicular homicide charges be brought against him. Although he was cleared last March, he still lives with the innuendo from reports that Park's death was the result of street racing and the perception that this was two members of Isleworth caught up in the moment with their high-performance sedans.
Nearing the two-year anniversary of the incident, Atwal sat down for a series of interviews with Golf World at Isleworth, his home in Windermere, Fla., and later in Del Mar, Calif., to retrace that fateful drive home. He wants closure.
As he told Golf World, "I wish they would stop writing about the accident. The two times I won last year or even after a top-10 they'd be like, 'Oh the golfer accused of this or going to be charged with this or that.' I don't mind talking about it, but I want to talk about it in a positive way, especially now that it's behind me."
It was March 10, 2007, the Saturday evening of the PODS Championship in PGA Tour time, 10 days before Atwal's 34th birthday. It was 5:30 p.m., on a stretch of County Road 535 in Kissimmee, one car in front of the other in the left-hand lane. Atwal, driving the same BMW he has today, was in front of Park, who drove a Mercedes.
"I remember playing here," Atwal says in the men's grille at Isleworth. "There were six of us playing that day, Tiger, Cookie [John Cook], a couple other members, a couple kids. We were having a good time. When we finished playing, I think I practiced, then I left. It was like every day, just driving home, on the same route I take every day. It took five-to-six seconds from the turn I made to that accident for it to happen."
Atwal replays the accident every time he drives home. Sona was home that night, pregnant with Shiva. He is a compassionate man, but he couldn't let the accident destroy him. Guilt was not one of his emotions. It never has been. If he was a victim of anything, it was circumstance. "I don't know [my] exact thoughts," he says during the interview at Isleworth, "It's always a different thought."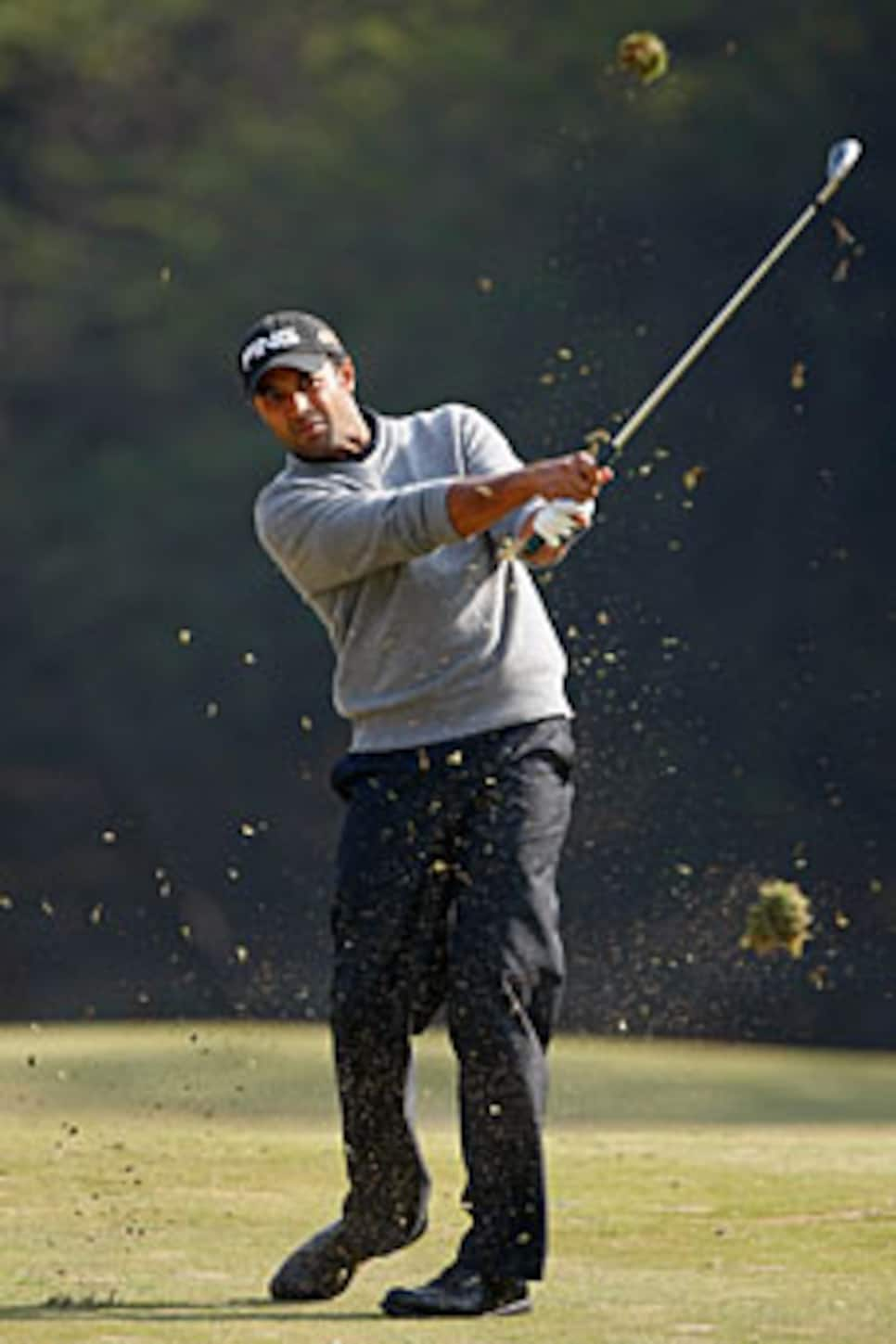 He does remember, quite vividly, what happened.
"I turned left," he says. "It's an empty road so I'm going a little bit faster than the speed limit. The thing is, I never looked at my speedometer. [Atwal told police he was going 85 miles per hour and the Florida Highway Patrol estimates Park was traveling at more than 100 mph when his car left the road.] I looked in the rearview mirror and saw this white Mercedes rapidly closing fast. I know a turn is coming because I drive this road every day. As he's coming up behind me, he moves into the right lane. Within the next two seconds, I saw his car swerve, that's when I hit my brakes. I figured that turn is so severe a car shouldn't be doing what he was doing. The next thing I know, my car is going through a grass median, spinning through oncoming traffic. That was it. That was the five-to-six seconds that I remember."
Born in Asansol, India, Arjun Singh Atwal spent his early years in Calcutta, before being sent to a Christian boarding school in Shimla, a summer vacation destination in the Himalayan foothills. As a Sikh, Atwal learned the principles of yoga he practices today and wore the traditional turban. He started playing golf at 14 when he returned to the city. His father, Bindi, was building a lucrative mining business and had joined Royal Calcutta, one of the oldest golf clubs in the world.
Bindi Atwal wanted his two sons to be educated in America, so he sent them to Long Island. Arjun became a scratch golfer at W. Tresper Clarke High School in Westbury, N.Y., and won his first college match for Nassau Community College at Bethpage State Park. He turned pro in 1995 and focused on the Asian and European tours. In 2002 he won the Caltex Singapore Masters; a year later he won the Asian Order of Merit and finished T-7 in PGA Tour Qualifying School.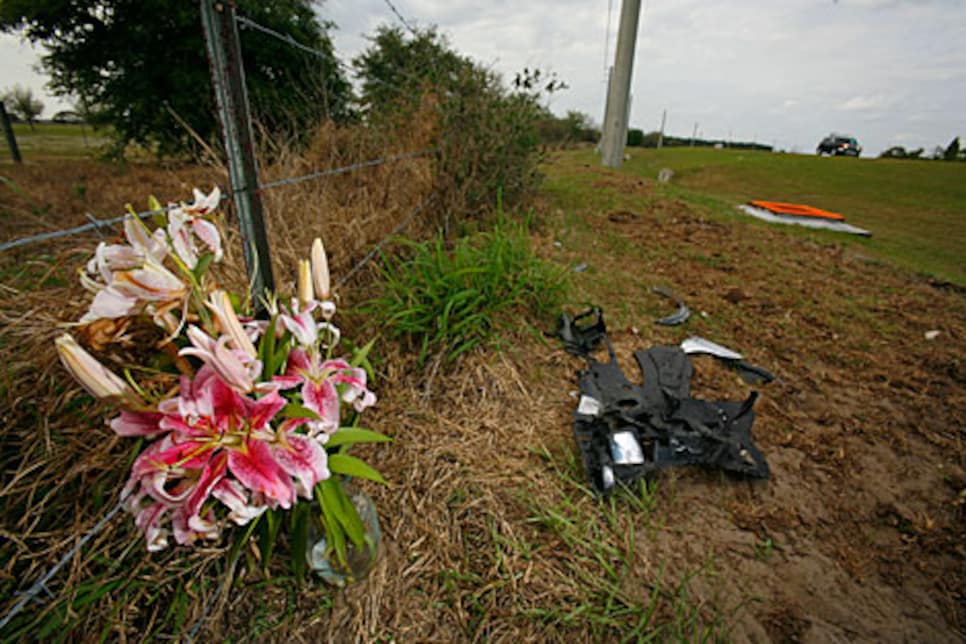 The first Indian to receive a PGA Tour card, Atwal struggled through 2004 and was playing on conditional status in '05 when he got into the BellSouth Classic because players dropped out because of bad weather. He had just returned from a vacation with Sona in Bali, but flew to Georgia, shot 64 in the final round of the rain-shortened event, and ended up in a playoff with Phil Mickelson, Rich Beem, José Maria Olazábal and Brandt Jobe.
On the first playoff hole he rinsed an approach shot but nearly holed his fourth to win. Mickelson ended up winning, and Atwal played well in New Orleans two tournaments later, finishing T-5. His last top-10 came in January 2006, when he missed a seven-footer on the 72nd hole at the '06 Buick Invitational that would have put him in playoff with Woods, Olazábal and Nathan Green.
Bad karma with the putter combined with a pair of herniated disks sent Atwal back to splitting time on the Nationwide and PGA tours in 2007. He missed the cut at the Honda Classic and in the days before the accident was working on his game with Woods, who continually encouraged him to work harder and incorporate other forms of training in addition to his yoga. "He's always on my case," Atwal says. "It has been a big influence on me, honestly."
Unable to discuss the accident while charges were under consideration, faced with uncertainty on how the process would play out and feeling a sense of hurt for the Park family, the Atwals retreated while Arjun's career went into a tailspin. "Emotionally disturbing," are the words Sona uses to describe those times. "I didn't want to show too much to Arjun," she says. "If I would show my nervousness, Arjun would feel it. So I tried to hide it on my face."
By mid-summer 2007, Arjun lost his focus. "It was always in the back of my mind. As much as I tried to shield it and not think about it, it was always lingering," Atwal said at this year's Sony Open. "Lawyers calling three-to-four times a week. It was very tough to handle that."
Those calls weren't sugarcoated, with Atwal always getting the worst-case scenario as he split starts between tours. "There was so much stuff going on that I wanted to talk about it, but the lawyers wouldn't let me," he said. "I wanted to set the record straight, and I couldn't. I couldn't tell my side of the story. There was no one to blame. Just two guys in the same place and one of them had [a fatal] accident, which was horrible."
The turnaround came that fall when he missed the cut by one stroke in the second stage of PGA Tour Qualifying School at Lake Jovita, near Tampa. He returned home to Sona, who was one month from giving birth to Shiva. "I sat around thinking, I could live like this the rest of my life and not do anything, or I can get back to work," Atwal says. "That got my mind organized again. That's when I turned it around. The best I felt was when I started practicing harder and getting more focused in my fitness. That took my mind away from it."
Atwal started to meditate and practice yoga again. Woods was preparing to debut at the Buick Invitational, and challenged Atwal to a 72-hole match, from the tips, walking, no gimmes. Arjun lost by a stroke when Woods birdied the last hole.
In January '08 the FHP asked the state attorney general to charge Atwal with vehicular homicide. A guilty verdict carried up to a 15-year prison sentence. In February he was alone in Jakarta for the Indonesia Open when Sona called, telling him charges wouldn't be filed; the AG's office believed it could not be proved Atwal caused the accident. Three weeks later, on March 9, almost one year to the day of his accident, Atwal shot 64 to come from seven shots back and beat Peter Hedblom in a playoff in the Maybank Malaysian Open. From his hotel room, he told Golf World, "I'm just glad I'm playing well again and everything is taken care of. I'm glad it's all behind me."
Toward the end of the season, Bindi visited from India, accompanying his son to the Nationwide Tour's WNB Golf Classic in Midland, Texas. Before returning to Calcutta he asked Arjun to, "promise me you will win your next tournament." It was a request Arjun never received from his father before, so he agreed.
In his next event Atwal lived up to his word by shooting 60 in the second round of the Chattanooga Classic and beating Webb Simpson in another playoff. With two events left on his schedule, he jumped into the top 25 in earnings, allowing him to return to the PGA Tour in 2009.
This winter he served as one of Tiger's practice partners, as the two pushed each other through their respective comebacks. Atwal's, however, may be put on hold. He withdrew from the Honda Classic with a torn labrum in his right shoulder and is exploring his options, one of which is surgery that could sideline him until the Fall Series.
"You watch [Atwal's] work ethic; he's a guy who doesn't have to do anything, but he wants to succeed in life and he works at it hard," Cook says. "He went from playing the tour, to being back off tour, then he wins to get back on. That shows a lot of will and a lot of heart."
In Del Mar, Calif., before this year's Buick Invitational, Atwal sat with his agent Bobby Kreusler, at a popular restaurant called Jake's, overlooking the Pacific Ocean. His mood was lighter than when we talked at Isleworth, as we discussed the days when he would wear a turban, the golf academies he wants to start in India, and the way his father follows his rounds on the Internet. Almost on cue, Atwal's iPhone rang. Bindi was calling from 8,000 miles away. Arjun excitedly described the new Sun Salutations he had added to his yoga practice.
"I do take pride in my heritage," he said, smiling. "But I don't think I've done that much in golf … yet."