News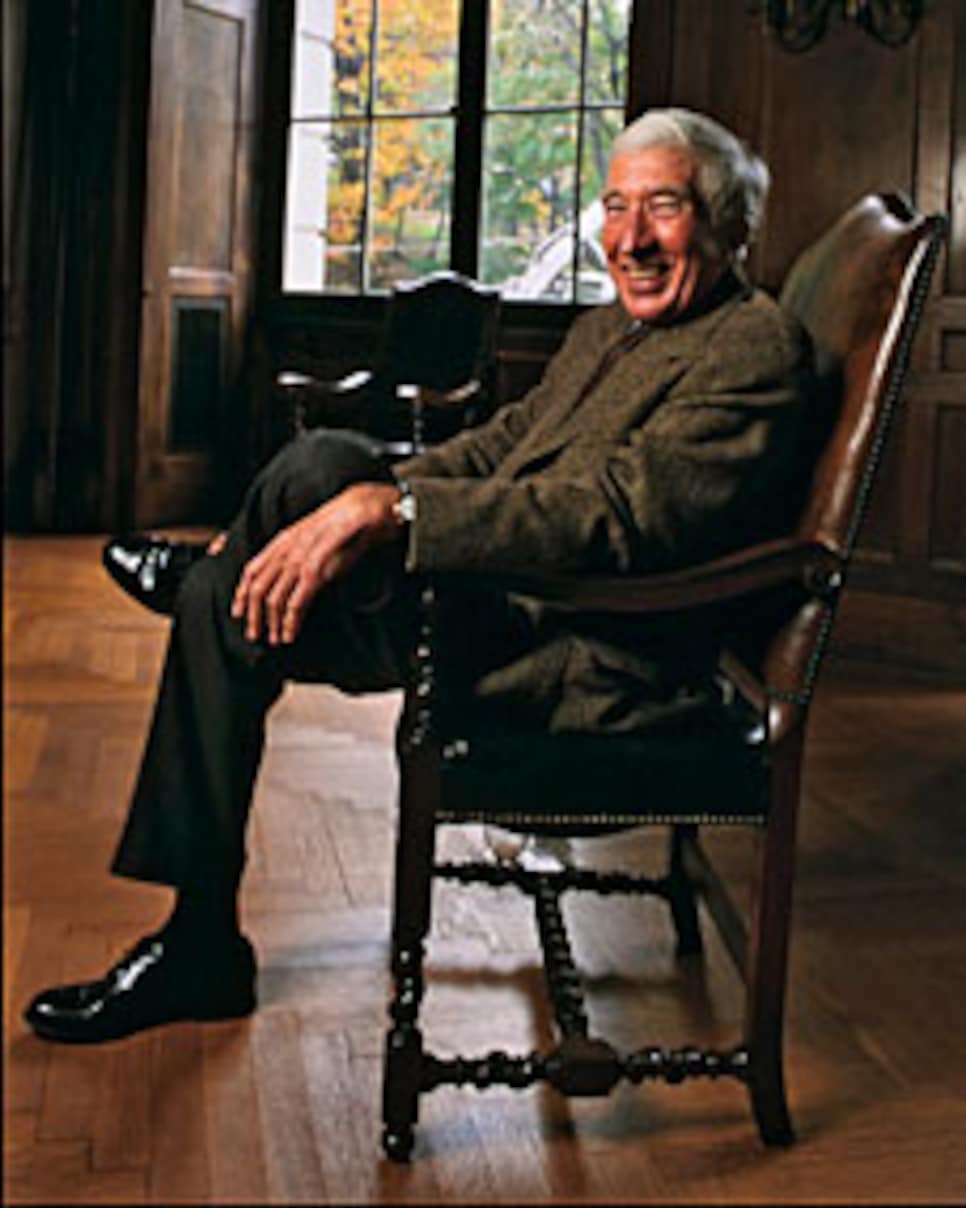 I've had the good fortune to take in some great sports moments over the years, most with a Boston accent. The Celtics beating the L.A. Lakers and the searing heat of the old Boston Garden to win the NBA title in 1984. Joan Benoit blowing away the women's world record at the BAA Marathon on Patriot's Day in 1983. Julius Boros taming wild conditions at The Country Club before winning the 1963 U.S. Open at Brookline in a playoff.
My best memory remains my earliest: seeing Ted Williams end his career with a home run in Fenway Park. Ted was 42; I was 11. I was a Yankee fan at the time, but when Larry McDade's mother offered to drive her son, Chris Joyce and me to the game, the chance to see Williams play one last time in Boston (or anywhere, as it turned out)—and get out of Sister Ann Cabrini's seventh-grade classes early—turned Sept. 28, 1960, into Christmas with hot dogs.
I don't recall where we sat, but I remember the three of us scrambling to the right-field grandstand for the bottom of the eighth before No. 9 came up for the last time. We wanted to be near where his home run—there was no question of the outcome in our young minds—would land. And he did not disappoint, not us or any of the 10,454 who braved that raw, damp Wednesday, where the final innings were played under the lights.
As that sparse gathering cheered as if five times that number were in the ballpark, I felt a current of excitement race through my body as if I'd stuck my hand in a wall socket. I have not felt anything quite like that since. After Williams crossed the plate and went into the dugout, I remember my pals and I hollering for him to return to the field and take a bow.
So did John Updike, who was watching from a seat near third base.
Like a feather caught in a vortex, Williams ran around the square of bases at the center of our beseeching screaming. He ran as he always ran out home runs—hurriedly, unsmiling, head down, as if our praise were a storm of rain to get out of. He didn't tip his cap. Though we thumped, wept, and chanted 'We want Ted' for minutes after he hid in the dugout, he did not come back. Our noise for some seconds passed beyond excitement into a kind of immense open anguish, a wailing, a cry to be saved. But immortality is nontransferable. The papers said that the other players, and even the umpires on the field, begged him to come out and acknowledge us in some way, but he never had and did not now. Gods do not answer letters.
When I learned of Updike succumbing to cancer Jan. 27, my first thought wasn't of his Pulitzer Prize winning novels or even his magnificent prose about the game he loved for our sister publication Golf Digest. It was of his elegant, affectionate "Hub Fans Bid Kid Adieu," which ran in the Oct. 22 New Yorker days after Williams' last at-bat.
Nearly 50 years after its writing, the piece, which memorably opens, "Fenway Park, in Boston, is a lyric little bandbox of a ballpark …," stands tall and unflinching, like Williams in the batter's box. It is great writing, not just great sportswriting.
I can't count the times I've told my version of Williams' final game, but as I think about John Updike now, I realize that on that miserable yet glorious September afternoon many years ago, I was in the presence of two masters, men who executed their respective crafts brilliantly and gracefully, time after time.