News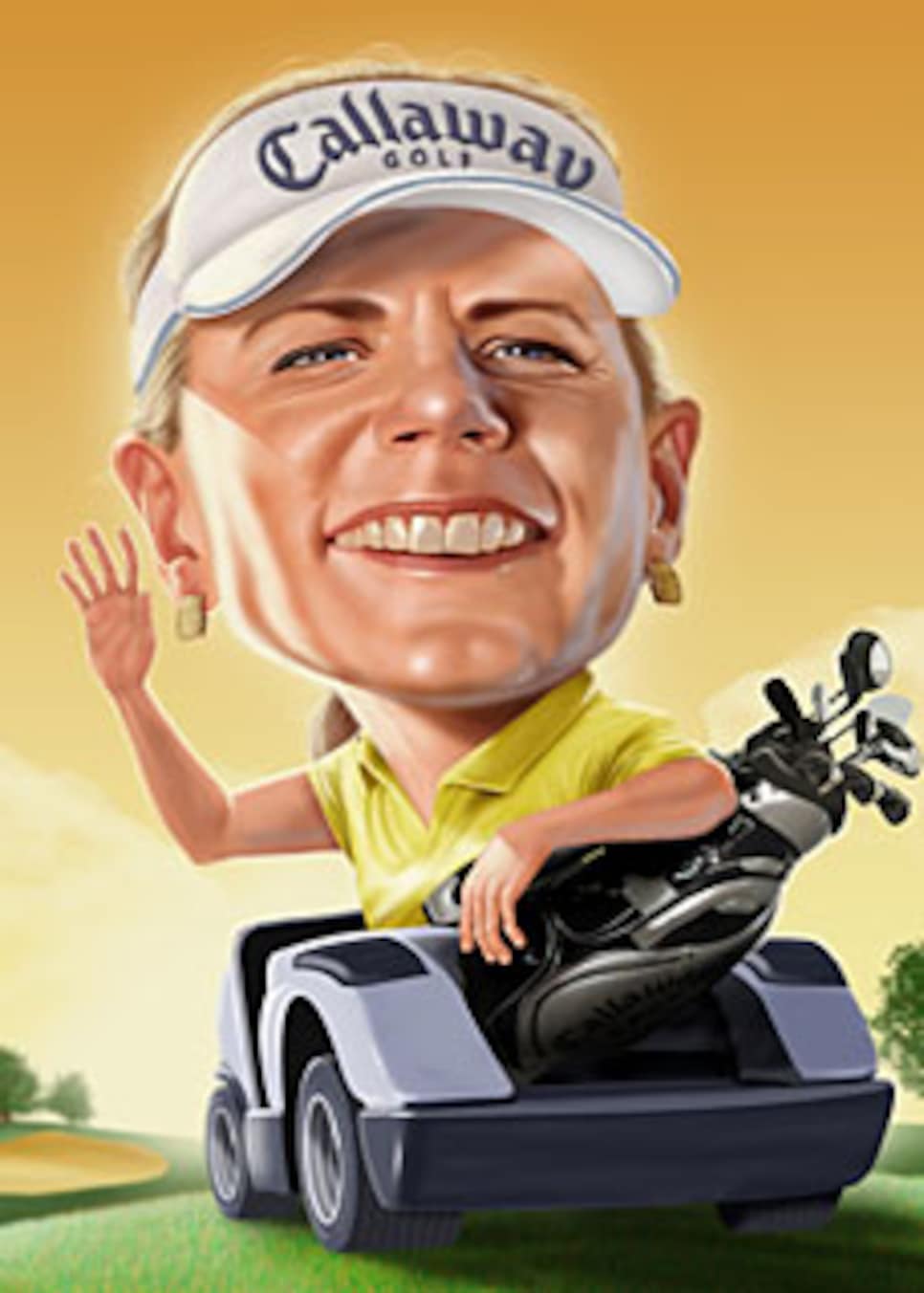 When the history of Sorenstam's career is written, it is not likely her 72nd LPGA victory, notched in the Michelob Ultra Open last May, will get much attention. Yet in many ways her performance there encapsulated all that made the 38-year-old a remarkable champion and one of the most dogged competitors ever to play the game.
Sorenstam teed it up at the Kingsmill Resort knowing the following Tuesday she would lean into a microphone at the Sybase Classic and tell the world she was walking away from competitive golf at year's end. As Sorenstam played the Michelob, only a few in her inner circle were aware she had decided to retire. That made the performance they witnessed all the more special.
That she won by seven strokes and broke the tournament record by five was impressive, but it was the way Annika did it that reminded everyone what made her special: intense focus, an unmatched work ethic and one of the most reliably repeating swings in history. Sorenstam played the first 53 holes without a bogey, then sealed the deal with a Sunday 66 in which she hit every fairway and putted or chipped for birdie on every hole.
"It was like old times, wasn't it?" Sorenstam told a familiar face after securing her third victory of the season. A ruptured disk in her neck had turned 2007 into Sorenstam's first winless campaign since joining the tour in 1994, and Lorena Ochoa had taken over the No. 1 spot in the Rolex Rankings. But at the Michelob—where she played the first three rounds with Ochoa—Sorenstam proved to the world and, perhaps most importantly, to herself that she was still capable of being the best in the world. And then she walked away.
By year's end Sorenstam seemed certain she had made the right decision, a conviction bolstered by a balky putter that sabotaged a great ball-striking season. She wouldn't win again until an LET event in China earlier this month. Deep down, Sorenstam likely would have preferred to end her year at the U.S. Women's Open—her favorite tournament—where her final shot was a holed 6-iron from 199 yards for an eagle to the wild cheers of an adoring gallery.
Also by the end of the year, Sorenstam had stopped using the "R" word, leaving the door ajar for a return to tournament play if the desire that once consumed her returned. For now, that fire will be directed at building her business, Annika, which includes a golf academy, course design, tournament management, clothing, wine and a fragrance among other projects. Her competitive desire has not retired to a rocking chair but merely moved from inside the ropes to outside them.