News
#10 Vijay's Victory & the FedEx Cup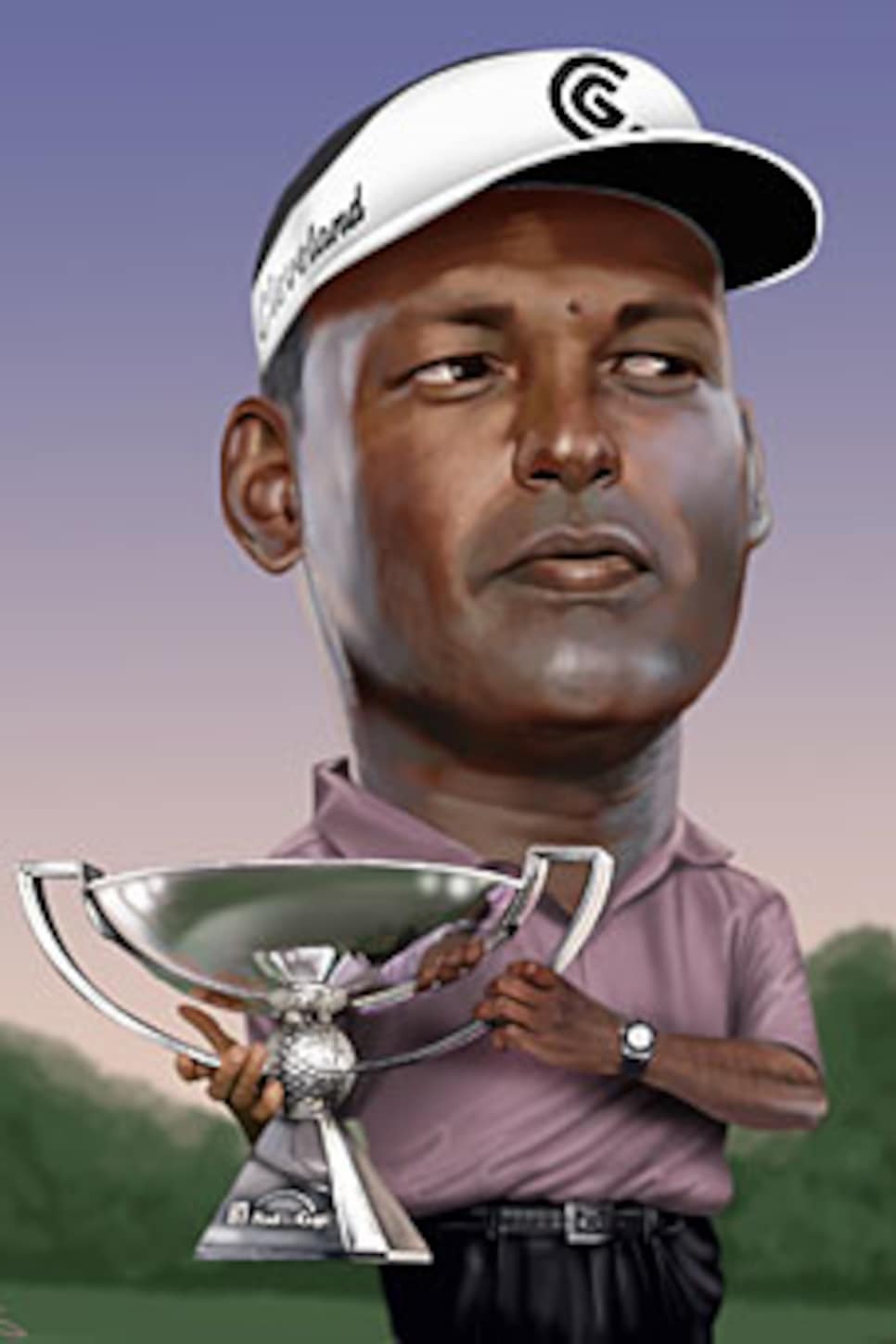 He won the FedEx Cup fair and square, but Vijay Singh did it so fairly and squarely that even PGA Tour commissioner Tim Finchem conceded the points system again would require repairs before the third year of playoffs in 2009.
Singh won the first two events—the Barclays and Deutsche Bank—and after a T-44 at the BMW Championship, all he had to do was start the Tour Championship and finish it to secure the $10 million jackpot. He did both, thereby completing the postseason with 125,101 points, just ahead of Camilo Villegas, who wound up with 124,550 after winning the last two events. But Villegas missed the cut at the Barclays, so the byword marketed by the tour—"volatility"—did not quite befit the Tour Championship, despite his dramatic sudden-death victory over Sergio Garcia while Anthony Kim and Phil Mickelson fell just one swing shy of overtime.
Finchem, his people and his players promptly rolled up their sleeves and huddled to address an obvious flaw: The concluding leg of the playoff in Atlanta must somehow decide more than who secures the $3 million booty for runner-up.
Singh was nursing an injury in Atlanta, but tendinitis in his left arm would not affect his schedule until October and November, when he withdrew from a couple of events in Asia. "I need a nice long rest," said Singh, who planned on spending time at a 52-acre macadamia nut farm in Hawaii. He left behind a warm belly putter that he befriended again after the British Open. Singh won with it at the WGC-Bridgestone. He followed with a victory in the Barclays at Ridgewood CC, Paramus, N.J., in a two-hole playoff with Garcia and the Deutsche Bank at TPC Boston by five strokes over Mike Weir. It was there that Singh made public what he had been telling himself: "I'm the best putter in the world."
Psychological ploy or not, it worked. "It's nice to see my ball going into the hole for a change," Singh went on. "I would use the short putter if I had a choice, because I can make more putts with it. But with the long one, I make fewer mistakes."
Singh, 45, has won 22 times since turning 40 and says he will train harder than ever this off-season because he intends to compete at least until age 50. By then, the tour should have this FedEx Cup points thing down to a science.