News
The Revival of the European Tour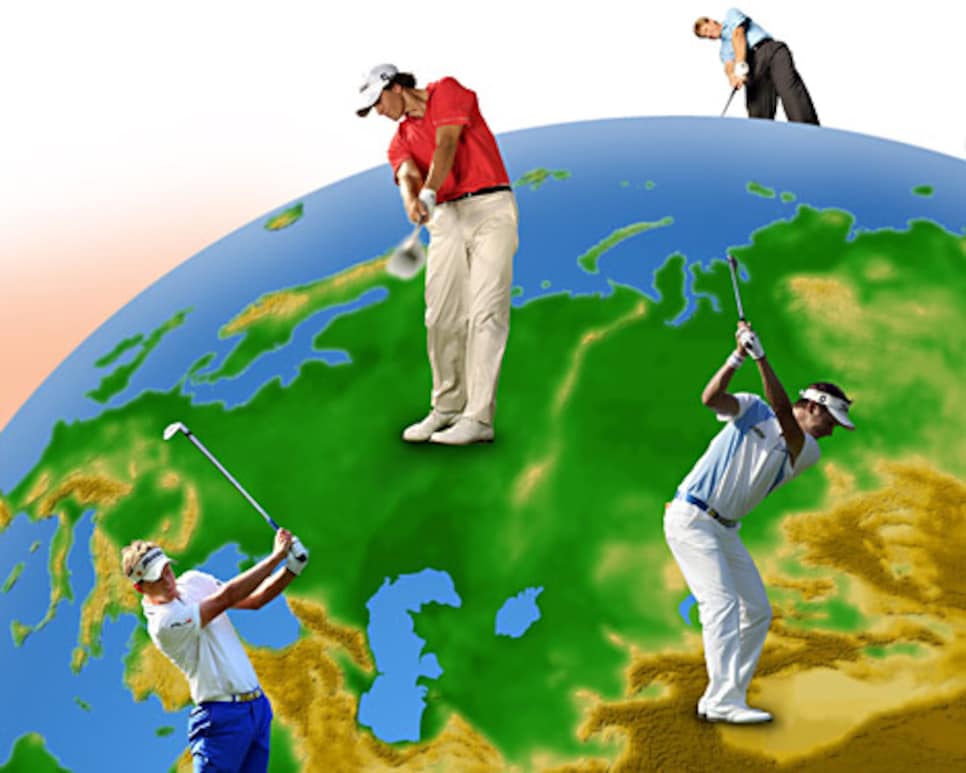 Last year marked the 25th anniversary of Ken Schofield's first attempt to take the European Tour on the road. Tunisia isn't Dubai, but it represented the start of a concept that led in some ways to a change in the game's power base. Schofield, the tour's chief executive, adopted a "beyond our boundaries" strategy and remembers the Tunisian Tourist Board offering £60,000 provided the 1982 Tunisian Open became an official tour event. Done deal.
The 1982 Players Championship was also the first held at the TPC Sawgrass, and Schofield's tour was represented only by Seve Ballesteros and Nick Faldo. It was not hard for the Europeans to feel like second-class citizens when they arrived at Ponte Vedra Beach, Fla., that year. But times have changed.
George O'Grady, who succeeded Schofield as tour commissioner, brings a juggernaut of the world's best players to the 2008 Players next week. Moreover, a tour that just two years ago was left for dead by the PGA Tour's new multimillion dollar FedEx Cup has revitalized itself and become, in many ways, a tour of equal importance with the U.S. circuit.
The genesis of the resurgence was a meeting O'Grady called with his players at the 2006 WGC-Accenture Match Play Championship. The talk focused on the direction of global golf and their tour's stake in it. At the time Tim Finchem was finalizing plans for the PGA Tour Playoffs and no World Golf Championship events were scheduled outside the U.S. through the end of the next television contract. O'Grady and the European Tour felt snubbed.
Tired of being dictated to by the PGA Tour, O'Grady led a group discussion that banded together his best players and ultimately led to the Race To Dubai and the Dubai World Championship, a FedEx Cup knockoff with a $10 million payoff in a year-end extravaganza scheduled to conclude the 2009 season. Among the leading voices that night: the definitive global golfer, Ernie Els.
Essentially, Els pointed O'Grady to where the money was: the United Arab Emirates and Sheikh Mohammad bin Rashid Al Maktoum. O'Grady's relationship with Mohammad, the Prime Minister and Vice President of the UAE and the Ruler of Dubai, spawned an upgrade to the events in Qatar and Abu Dhabi, with talks of a fourth Middle East event in Bahrain close to being finalized.
Mohammad was the European Tour's answer to FedEx, and by promising a reported £100 million to the Race to Dubai over a five-year period -- with a five-year, £150 million option to renew -- gave O'Grady not only a toehold in one of the fastest-growing hubs in the business world but also a war chest. As part of the relationship, O'Grady announced plans to open an international office in the United Arab Emirates. This will provide a pipeline not only to Dubai, but also the rich markets of India and the Far East.
The rest of this success story was a case of all the pieces coming together: World economic strength shifted overseas, the dollar lost value and Euro Tour officials made a concerted effort to schedule the best events opposite soft spots in the PGA Tour schedule. By taking advantage of the shortened U.S. season, O'Grady's tour moved into India, South Korea and the next great frontier in golf, China. Throw in appearance fees, which are not allowed on the PGA Tour, and the result is an attractive circuit that, because it also includes the majors and the World Golf Championships, many players and agents consider an unofficial world tour.
Twelve of the top 25 players on the World Ranking are members of the European Tour (six others have exempt status), including 2007 Masters champion Zach Johnson, who took the option extended to a major champion in case he wants to play Europe after the Tour Championship in September. (Tiger Woods has elected not to take this option, although his relationship with Mohammad -- one that will pay Woods a reported $25 million to design a course in Dubailand -- may ultimately change his mind.)
That's quite a position of strength for a circuit that until recently often was mentioned in the same breath as the Nationwide Tour as far as its standing as a global golf power. Sergio Garcia used that claim as a point of motivation at the 2006 Ryder Cup, the second consecutive nine-point victory by the Europeans over the U.S. "Hopefully we won't get asked if the Nationwide Tour is the second best tour in the world anymore," said Garcia at the post-match press conference. Now it is more than just the top 12 players from Europe having an impact once every two years; the depth of the tour is being noticed at WGC events and at majors. Forty-two of the 79 players in the WGC-CA Championship field at Doral were European Tour players. At the Masters a record 36 European Tour players were in the field, 20 of them European-born. A similar number will appear at the Players. "If you went back a few years, those numbers would be almost unthinkable," said O'Grady, crediting Schofield for paving the way by co-sanctioning tournaments with other members of the International Federation of Tours in Australia, Asia and South Africa.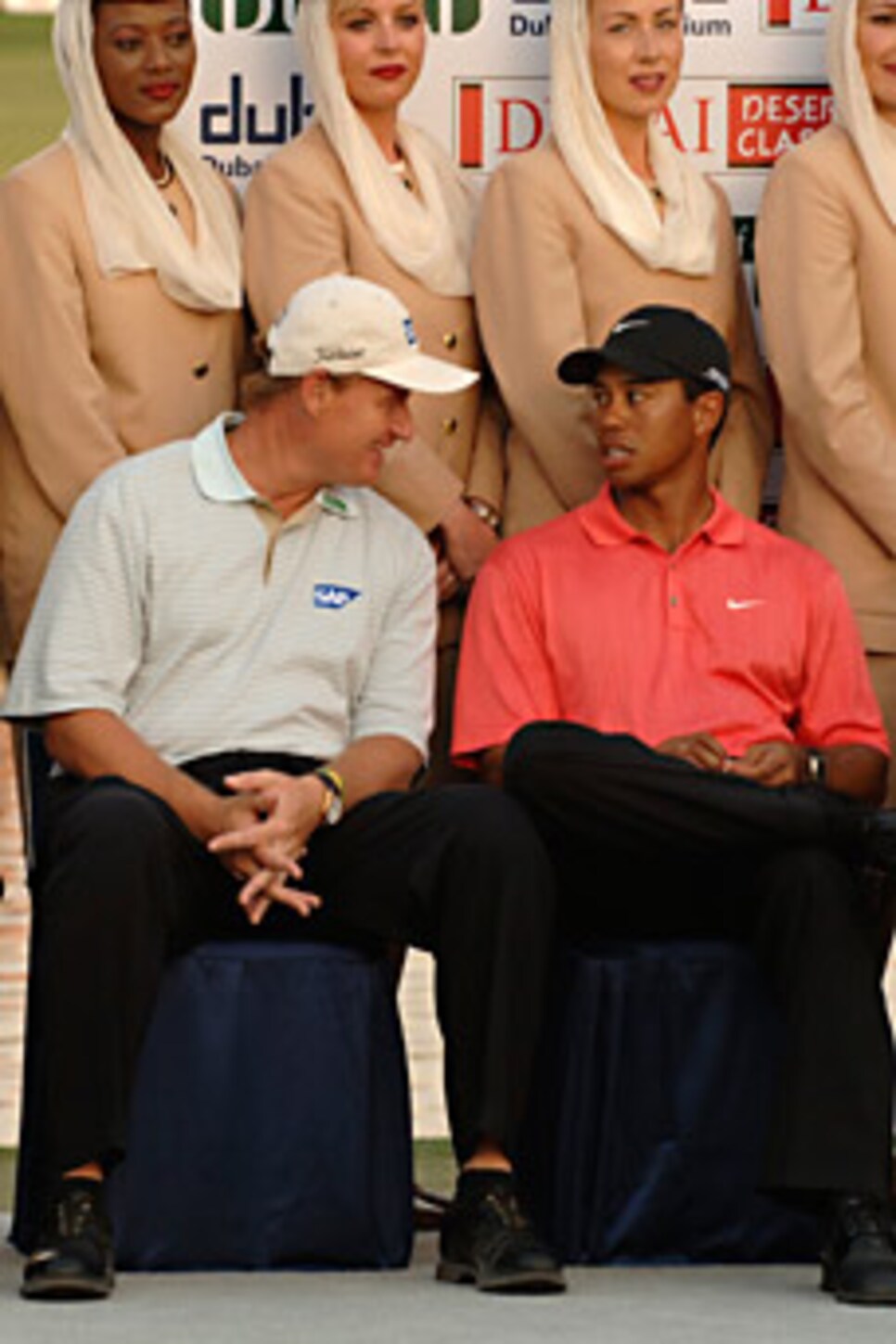 There's also the matter of financial backing. Barclays, Deutsche Bank and BMW, three of the major players in the FedEx Cup, are based in Europe and also are important sponsors on the European Tour. Because top-ranked players generally play in events their sponsors support, all it takes is five or six highly ranked players to compete for a tournament's World Ranking points to grow, resulting in more credibility. "The international players are just playing a world tour now," said Lee Westwood. "Ernie [Els], Sergio, [Padraig] Harrington, we're all basically playing a world schedule, and you find the higher-ranked players all sort of end up at the same event. The World Ranking points go up, and all of a sudden it becomes attractive for everybody to play it."
This formula is how Martin Kaymer can win the Abu Dhabi Championship and climb to 23rd in the world and qualify for WGC events, while Americans such as Pat Perez and Bart Bryant can't make the field at Doral. Conversely, when the FBR Open goes up against Dubai, or the Crowne Plaza Invitational gets a date opposite the BMW PGA Championship, they have a smaller pool of international players to promote their events. Even this year's Honda Classic was hurt by the Johnnie Walker Classic, which drew Adam Scott, Vijay Singh and Colin Montgomerie to India, while K.J. Choi and Padraig Harrington played the Ballantine's Championship in Korea, held opposite the Arnold Palmer Invitational.
"There are just that many more options these world-ranked players have to play globally," said Arnold Palmer Invitational tournament director Scott Wellington. "That's their right to do that, but it's unfortunate for us, missing those guys."
The Palmer event still gets its share of foreign talent, but the Crowne Plaza Invitational at Colonial later this month is a different matter. One of the PGA Tour's most storied events, it sits in a black hole on the schedule, opposite the European Tour's flagship event, the BMW PGA Championship, at an equally heralded venue, Wentworth. "Certainly it's a challenge," says Crowne Plaza tournament director Peter Ripa. "So many of the international players are in the top 30 in the world, whereas 10 years ago it was predominantly the PGA Tour and U.S.-born players. The other thing to understand is that this is a Ryder Cup year, and in Europe that's critically important." Ripa adds one other crucial point regarding the top 30 players in the world: With all the money that's out there, both on the table and under it (in the form of appearance fees), "[Players are] not adding; they're subtracting from their schedules," he said.
At very least, they are reallocating. Adam Scott skipped the PGA Tour's Mercedes-Benz Championship and returned to the Middle East for the first time since 2002. He won the Qatar Masters with a final-round 61 -- where he earned more World Ranking points than he did for his win last week at the EDS Byron Nelson Championship -- and rejoined the European Tour this season.
"I consider myself a global golfer," he said prior to Qatar. "The last couple years unfortunately through different events, I've not been able to play the schedule I wanted, which would allow me to play my 11 in Europe. Money is growing, and we're playing in areas of the world that are emerging, and that is certainly attractive to me. I enjoy playing golf all over the world and the challenge that presents. I think it makes you a complete golfer."
Scott even renamed his company "Adam Scott Global Enterprises." Hearing that, close friend Justin Rose said, "That sounds very Hollywood. I'll have to start calling him 'Global.'" Rose is just as worldly, with homes in Orlando for the PGA Tour and London for his European Tour work.
Now a top-10 player, Rose also validates Ripa's point. "There are times of the year when the European Tour is really strong and a time of the year when the PGA Tour is really strong," said Rose, who maintains membership on both. "For me it makes sense to fit my schedule around those periods."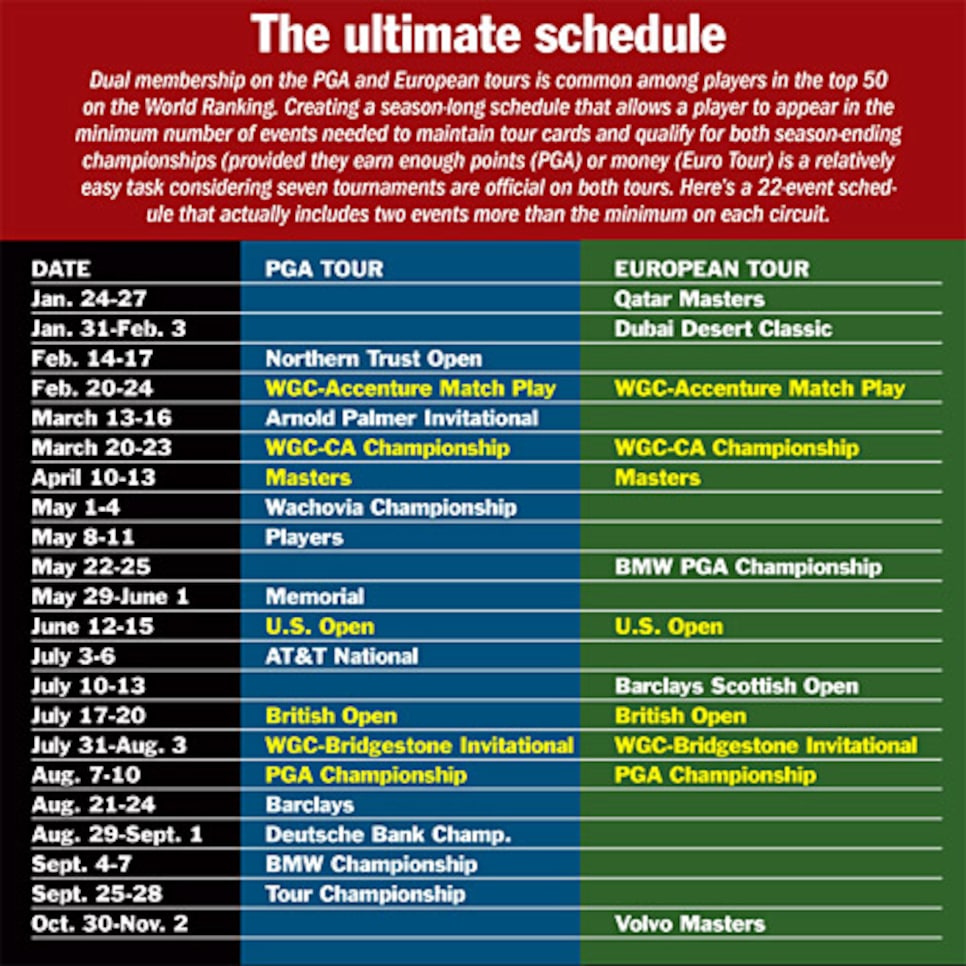 Henrik Stenson, ranked 13th, surrendered his PGA Tour membership for a year because he wanted to cut back in 2008 from 30 events to 25 worldwide. "All the tours have grown stronger," said the Swede who lives in Dubai. "There are more opportunities to play worldwide. In a way that makes it harder to choose. You don't have any off weeks on the schedule. There's something to play every week if you want to."
Finchem doesn't see this as a problem. His view is that when Scott and Rose play their minimum number events on the PGA Tour, that puts them in front of an American audience at least 15 times a year. "If the European Tour is more impactful in Europe, then when those guys play over here, more people are going to turn on the TV and watch it," Finchem said at Riviera CC during this year's Northern Trust Open. It was the tour's seventh event of the year, but the debut for Scott and Rose. In the big picture that didn't matter. It's the way of the world.
"There's a synergy of interest that's global and that's just going to continue as the world gets smaller and more sports are globally broadcast, streamed and globally promoted through the Internet," continued Finchem. "So this is a natural phenomenon. We're delighted with the progress Europe has made; it has kind of taken the heat off of us. Some people have been critical that the strength of our tour has a negative effect on the other tours. For Europe to take the steps they have argues that that's [not true] and what we're doing is not a problem."
But what about the plight of PGA Tour stops played opposite the strong European events? In Canada there is debate whether the Canadian Open would be better served and supported if it joined the European Tour. Slotted between the British Open and the WGC-Bridgestone Invitational, which leads to the PGA Championship and FedEx Cup, this once well-supported tournament is almost equal to a Fall Series event when it comes to strength of field.
Schofield even approached the Royal Canadian GA with the concept of swapping tours a decade ago. "We're not necessarily jumping ship, but we'll listen to anything going forward," said Canadian Open tournament director Bill Paul. "The majority of players I've talked to, their goal is to play in America. But if you go down the top 50 in the world and see how many non-Americans there are, you have to look at where you are in the old Greg Norman formula [of one megatour for the world's top players]. How long until that surfaces again?"
Some would say it's already here, that the pro golf circuit is starting to resemble ATP tennis. With travel no longer being an issue, it's easy for the global golfer to hop in his G-5 and zip around the world to play the Johnnie Walker Classic in India or the Qatar Masters. Beyond the four majors and the three WGC events, it's an open playing field -- especially with European Tour players getting credit toward their 11 mandatory events by participating in the so-called Big Seven. It has led to discussion about the number jumping to 13 tournaments to prevent players such as Rose from playing in just five regular European Tour events, and cherry-picking his way into the season-ending Volvo Masters, which he won last year to capture the tour's Order of Merit.
Where's this all headed? According to insiders, golf's next frontiers are India and China. With population bases that could grow the game, these regions are flush with capital, fresh to golf and poised to use the sport as a way to market real estate. Finchem even talks of a WGC event rotating between China and elsewhere in Asia. But according to sources, the issue of appearance fees would have to be settled for the PGA Tour to agree to co-sanction the tournament.
The PGA Tour is the only major tour that discourages appearance fees. "Any proper administrator would like it to be a level playing field in monetary terms every week, but we can't have our heads in the sand," O'Grady says. "We have to admit it goes on, and it has gone on since the beginning of professional golf. But at the moment it doesn't appear to be an issue around the world and no organizers are complaining to me personally."
The lure of guaranteed money has become an incentive for American stars to travel outside the U.S. Phil Mickelson reportedly received $1 million to play the HSBC Champions in China in 2007. Woods, who travels as much as any top U.S. golfer, earns $3 million-plus per tournament.
What pleases O'Grady most is how Woods and Mickelson had to battle to win in Dubai and China -- that the world's two top players came into "his" house and had to fight for their trophies. And it all dates to that meeting at La Costa. "We had to look at ourselves, where we were strong and where we were not," O'Grady said. "It was not so much what we decided that was important. It's that we were all there trying to solve it together."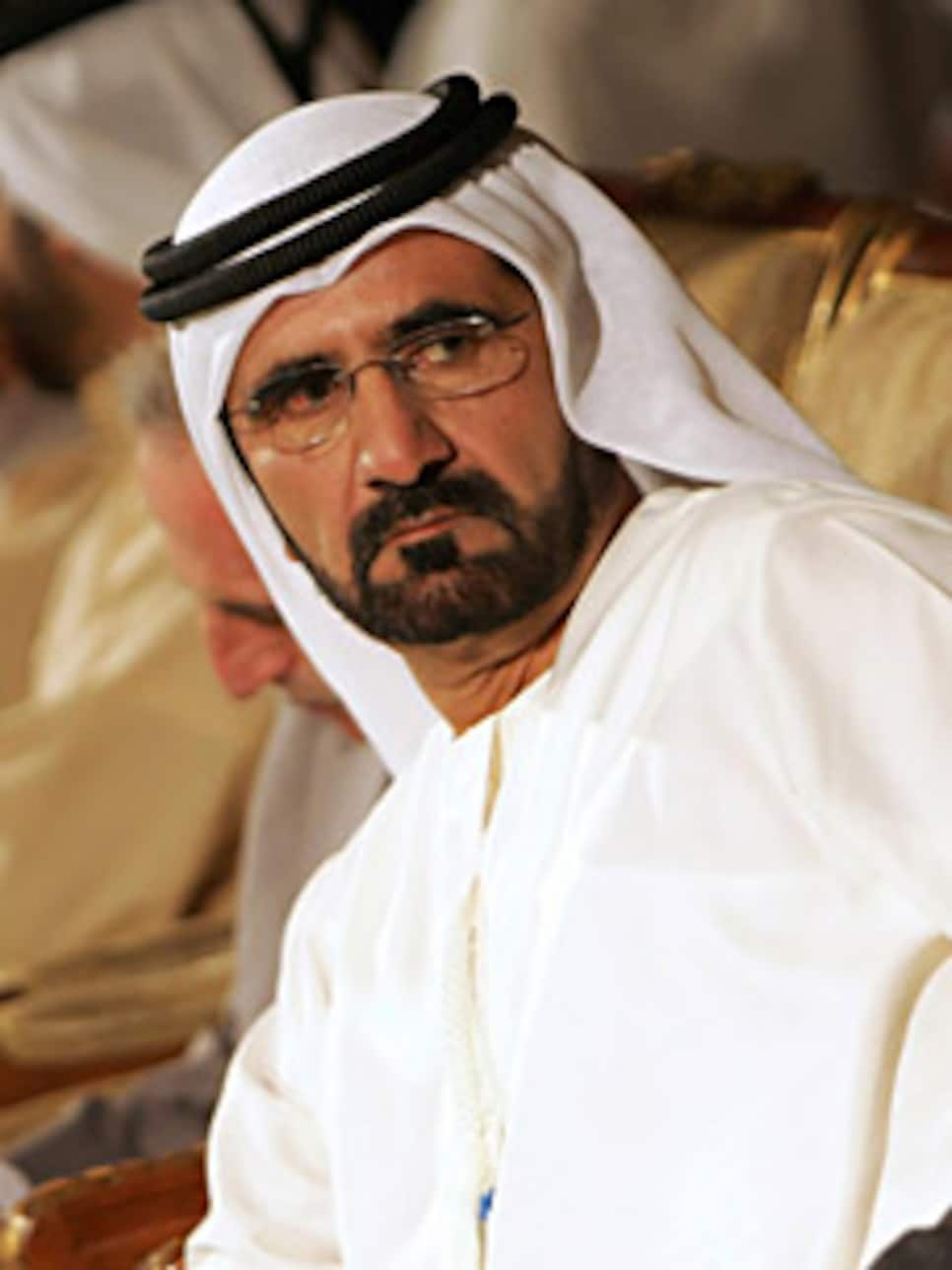 Like most successful developers, Sheikh Mohammad bin Rashid al-Maktoum uses golf as a vehicle to sell real estate. Tiger Woods, Greg Norman, Ernie Els, Vijay Singh and Sergio Garcia are the marquee names Mohammad has brought to Dubai as golf course designers and to play his Dubai Desert Classic. Televised around the world, the tournament helped market Mohammad's 21st century Babylon, a desolate desert turned into a sparkling metropolis.
A case could be made for the sheikh, the Ruler of Duabi and the vice president of the United Arab Emirates, as being the most vital player in modern-day European Tour history, the word "player" loosely describing the wealth he has distributed, or invested, in this once dysfunctional and underfinanced circuit. Using oil money as fuel, chief executive George O'Grady and his associates from European Tour headquarters in England tapped into Mohammad's vast resources -- his family has a reported net worth of $16 billion -- to provide the same type of funding PGA Tour commissioner Tim Finchem receives from corporate giants such as FedEx.
Mohammad already was ingrained in European Tour culture before last year's announcement of the Dubai World Championship and the Race to Dubai points pool, but now he becomes more of a partner by committing £100 million over the next five years (with a five-year, £150 million option to renew) into O'Grady's version of the FedEx Cup.
Once the details were worked out -- including the building of a golf-learning center and international headquarters for the European Tour at Jumeirah Golf Estates -- the tour had its cash cow locked up for a decade. As O'Grady said, this is more than just the sponsorship of a tournament.
"Unless I am 100 percent sure about an idea, I will not implement it," Sheikh Mohammed once said. "Once I am convinced, I do not hesitate."
Golf is just one sport the sheikh is using to promote his land. Mohammad owns the Godolphin stables, the world's largest collection of thoroughbred racehorses, in hopes of one day winning the Kentucky Derby. The Dubai World Cup is Mohammad's baby, with prize money going up from $4 million in 1996 to $21.25 million in 2008, with a commitment to build a $1.3 billion race track called Dubai Maydan by 2010.
Born in 1949, and raised in the United Arab Emirates and schooled at Cambridge University, Mohammad was a sportsman growing up. Tennis, motorsports, cricket and soccer facilities are also among his marketing tools. Manchester United, one of Great Britain's most famous soccer teams, was paid $50 million to establish an academy in Dubai. By comparison, Woods' design fee of a reported $25 million is a bargain.
As the Sheikh has said, "We are here to create, to invent and to promote Dubai." What Mohammad didn't add is that price is no object.