News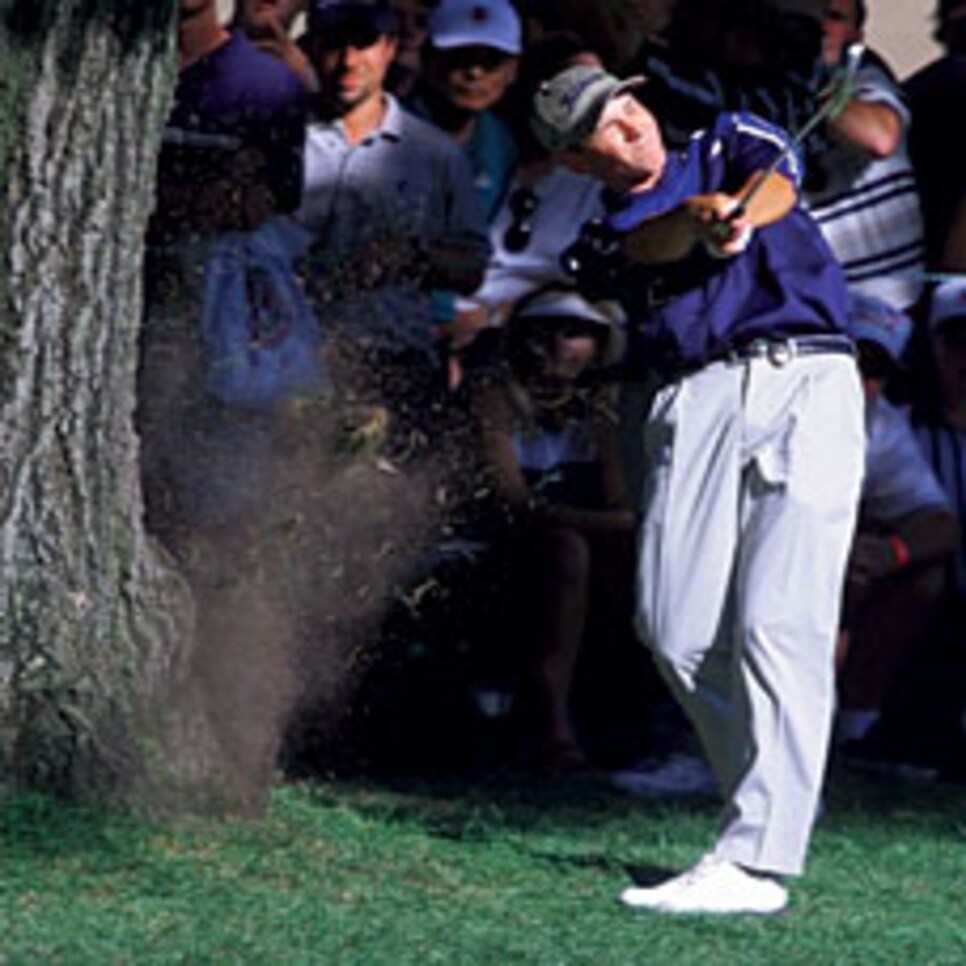 Garcia's miricale shot on 16 turned plenty of heads--including his own.
The shot heard 'round the world was actually the shot hit 'round the tree: Sergio Garcia's miraculous recovery on Medinah's 16th hole last Sunday. Even if it hadn't occurred late in the final round of a major championship, Garcia's escape would have been memorable. That he pulled off the stunt under such pressure, then ran after the dispatched Titleist like a boy chasing history is the stuff of Ballesterosian legend.
"Nine out of 10 guys on the PGA Tour chip out sideways," caddie Jerry Higginbotham said of Garcia's 6-iron from 189 yards. "Nine out of 10 guys don't even think about hitting that shot."
Given the circumstances, Garcia had little choice. Fresh off a bogey at the 15th, trailing Tiger Woods by two strokes with three holes to play, the 19-year-old Spaniard couldn't afford to lose any more ground. He chose a 3-wood at the tee of the 452-yard 16th and laced it down the right side of the fairway, but after two hops, it came to rest directly against an exposed root behind a large and very unforgiving trunk.
"I had a shot," Garcia said, "but I had to hit a big slice, and the problem was that on the downswing, I could hit the first part of the tree. If I aimed right, I might hit the second part of the tree. So I opened the clubface, made a full swing, closed my eyes and hit the ball, and went backwards just in case the ball hit the tree and [came] back to me."
Instead, the ball rocketed off the dirt and into the sky on a high, left-to-right trajectory, landing safely on the green about 50 feet left of the flag. The sight of Garcia running up the fairway to witness the shot himself was unforgettable, as was his exuberant reaction afterward. "He made me put his hand on his heart," said Higginbotham, "and it felt like it was beating 200 miles per hour."
Added U.S. Ryder Cup captain Ben Crenshaw, "I don't think anybody's ever seen a shot like that."
Two putts later, Garcia had the par he desperately needed. "I'll put it in my top five," he said of the most amazing shots he's ever hit. "Playing with Seve, I've learned a lot about how to play those kinds of shots. It's not something he can teach, but just seeing him do it helped me a lot."