News
Player of the Decade: Ben Hogan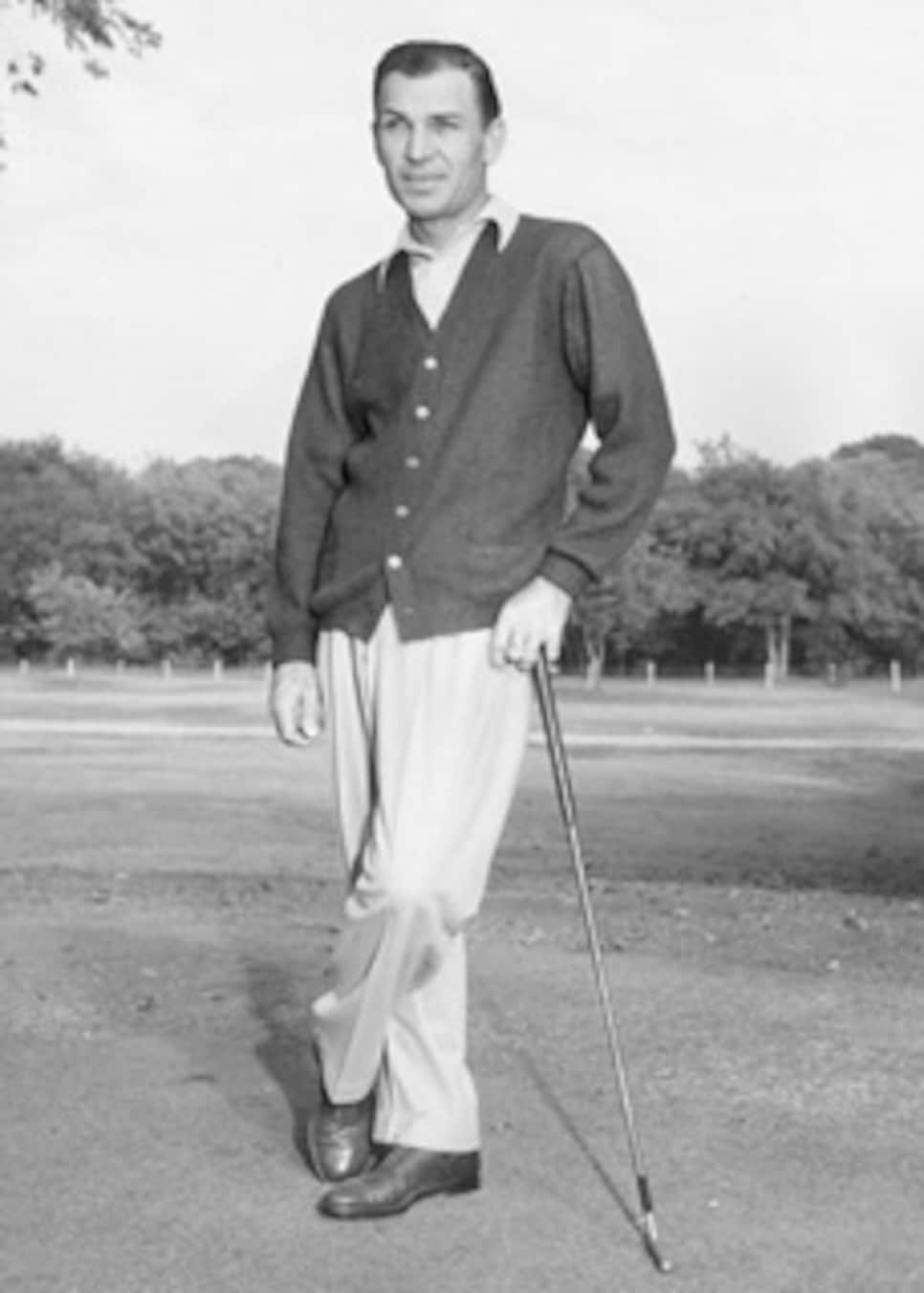 To a lot of people in the middle of the 20th century, Ben Hogan was golf. He possessed a dynamic swing that observers swore produced shots with a singular sound, a note other golfers couldn't reach. He was icy to many, friendly to a few, captivating to all. People puzzled over his wrists and elbows, looking for the secret, but he liked to point toward the empty shag bags: Follow the divots.
His was a wide arc of struggle and success fed by a deep well of self-reliance, with an exclamation point on winning. Starting with the 1946 PGA Championship and ending with the 1953 British Open, Hogan won nine of the 16 major championships he entered. Six of the titles came after Feb. 2, 1949, when a bus veered out of the fog into his lane and head-on into his Cadillac in Van Horn, Texas. Hogan's life may have been saved when he lunged from the driver's seat to the passenger side to shield his wife, Valerie.
Hogan's injuries were devastating, but just 17 months after the crash he was back in winning form for the 1950 U.S. Open at Merion GC. Photographer Hy Peskin captured an instant that would assist Hogan's transition from golfer to icon: at the finish of his 1-iron approach on the 72nd hole, an athlete who sought perfection frozen at a perfect moment in the perfect frame.
The man, like any other, had his imperfections. Even Hogan's game would develop a hole when his putting became hard labor. At his peak, though, Hogan breathed rare air.
In the first year of Golf World, architect Donald Ross, who had produced hundreds of courses shaped by mules and scrapers, spoke of the potential of bulldozers to build courses cheaper and faster. But Ross died in 1948, leaving on his drafting board plans for the redesign of his 30-year-old Oakland Hills CC near Detroit in preparation for the 1951 U.S. Open. That job went to rising star Robert Trent Jones, who had gained notoriety by remodeling portions of Augusta National (including an all new par-3 16th) as well as teaming with Augusta co-founder Robert Tyre Jones Jr. (the great amateur Bobby Jones, who retired from competition after his Grand Slam in 1930) to produce the game's first dramatic post-war design, Peachtree GC in Atlanta. Its long tees, huge greens, bold bunkers and heroic water hazards represented Trent's "signature style," one he would subsequently mass-produce with bulldozers not just throughout America, but throughout the world. Trent's remodeling of Oakland Hills solidified his reputation as the "architect pros love to hate." With fairways and greens pinched by deep bunkers and nasty water hazards, Trent created "a monster" that conquered most golfers in the 1951 Open. Only Ben Hogan, with a closing three-under 67 (to win by two at seven over) and Clayton Heafner, with a final 69, were able to break par all week. "If your husband had to play his courses for a living, you'd be on the bread line," Hogan reportedly told Trent's wife.--Ron Whitten
1947--Total prize money available in 31 PGA Tour events is $352,000.
1948--Bobby Locke wins the Chicago Victory National Championship by 16 strokes over Ellsworth Vines.
1949--Arnold Palmer finishes 54th at the Dapper Dan Open as an amateur, his first PGA Tour start.
1950--The LPGA debuts. Amateur Polly Riley wins its first event, the Tampa Open. Babe Zaharias wins all three majors: the U.S. Women's Open, the Titleholders and the Western.
1951--Beverly Hanson wins the LPGA's Eastern Open in her first tour start.
1952--Louise Suggs wins the Women's Open, the last one conducted by the LPGA before the USGA takes over.
1953--Ben Hogan becomes the only player to win the Masters, U.S. Open and the British Open in the same year.
1954--The World Championship of Golf offers the first $100,000 purse in PGA Tour history.
1955--Bill Whedon makes two holes-in-one in the first round of the Insurance City Open.
1956--Mike Souchak birdies the last six holes to win the St. Paul Open.