College Golf
Freak injury involving wooden tee forces Oregon golfer to withdraw at NCAA Championship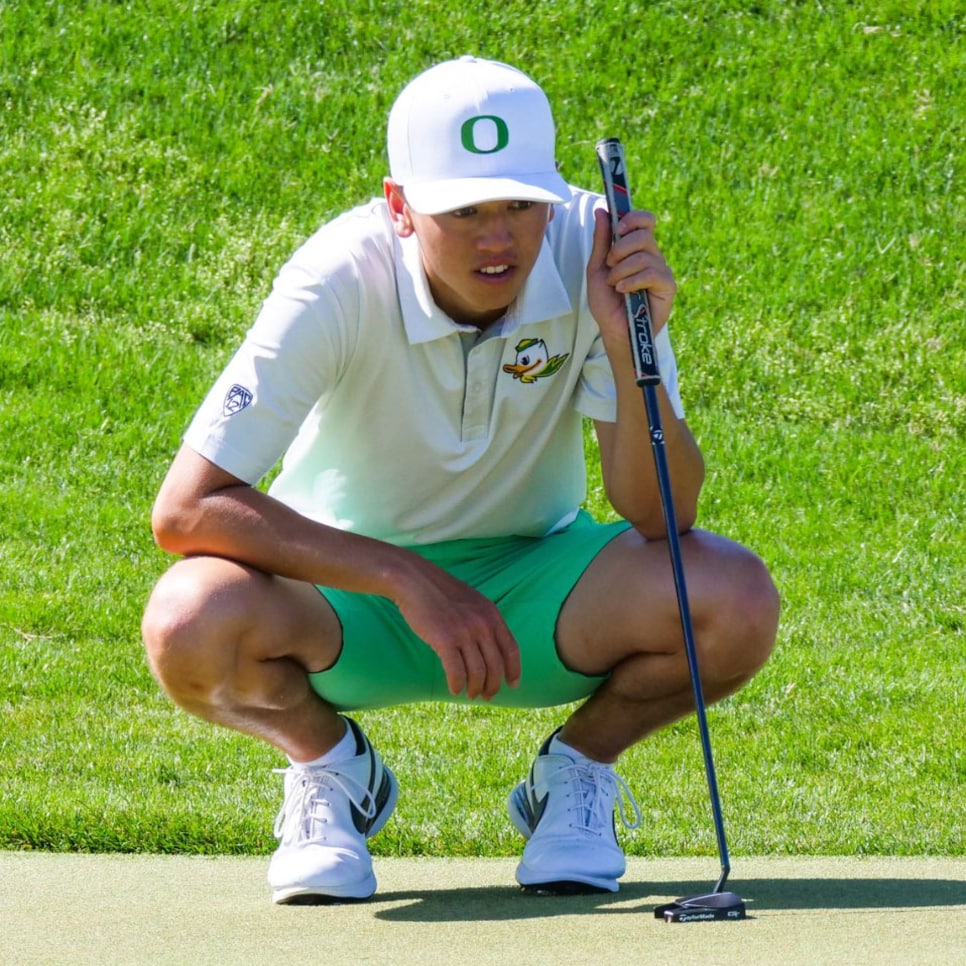 Photo courtesy of Oregon Athletics
To make the 54-hole stroke-play cut at this week's NCAA Championship, Oregon needed to make up seven shots on the teams sitting just inside the top 15 bubble, Stanford and Brigham Young, during Sunday's third round at Grayhawk Golf Club. The Ducks also had to do it with a new player in their lineup, Gabriel Hari, after a freak injury forced junior Greg Solhaug to withdraw in the middle of the second round on Saturday.
According to a report from Golfweek that was later confirmed by the school, Solhaug had a tee that he stepped on while playing the 11th hole go through his shoe and impale his foot. It was serious enough that he had to withdraw from the tournament; he was two over on his round at the time.
With Solhaug unable to finish, the Ducks had to count Greyson Leach's seven-over 77 in Round 2.
"I've been in golf nearly 50 years and have never seen anything like that," said Oregon men's coach Casey Martin. "He was in a lot of pain."
Oregon completed the second round with four players, but per NCAA rules can substitute another golfer into its starting lineup for the remainder of the championship.
Unfortunately for the Ducks, they couldn't turn their momentum around on Sunday, posting 19-over 299 to fall five spots and finish in 27th place, 16 strokes out of 15th and 48 shots back of 54-hole leader Illinois. But thankfully, Solhaug was able to come out and watch.