The Loop
Greg Norman looks possessed doing ab exercises on crutches while wearing a walking boot
After suffering an ankle/foot injury while playing tennis earlier this month, a disappointed Greg Norman announced he'd be immobilized for six weeks. But apparently, the Shark has a different definition of what "immobilized" means.
In the three weeks since, Norman has been on boats:
And done a little Mariachi dancing:
And now, despite still being on crutches and in a walking boot, the two-time major champ has figured out a way to keep his abs chiseled. Hey, summer doesn't wait for anyone and Norman loves showing off his chiseled abs. Seriously, those things are chiseled. Check it out:
And check out that determined possessed look: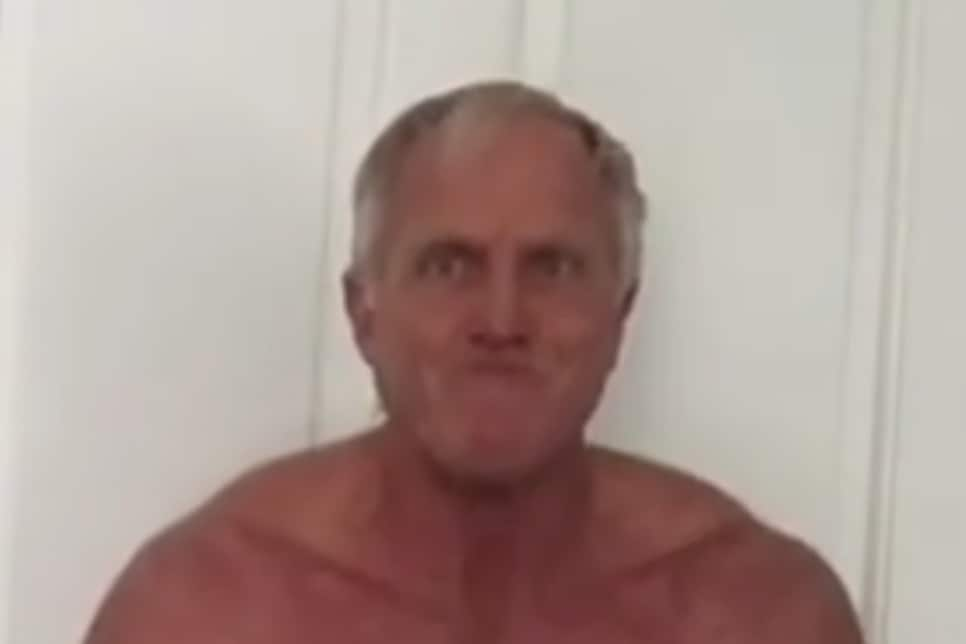 Our apologies for any nightmares that might cause.