News
Greg Norman home from hospital, remains in isolation with COVID symptoms (Update: Norman tests positive for COVID-19)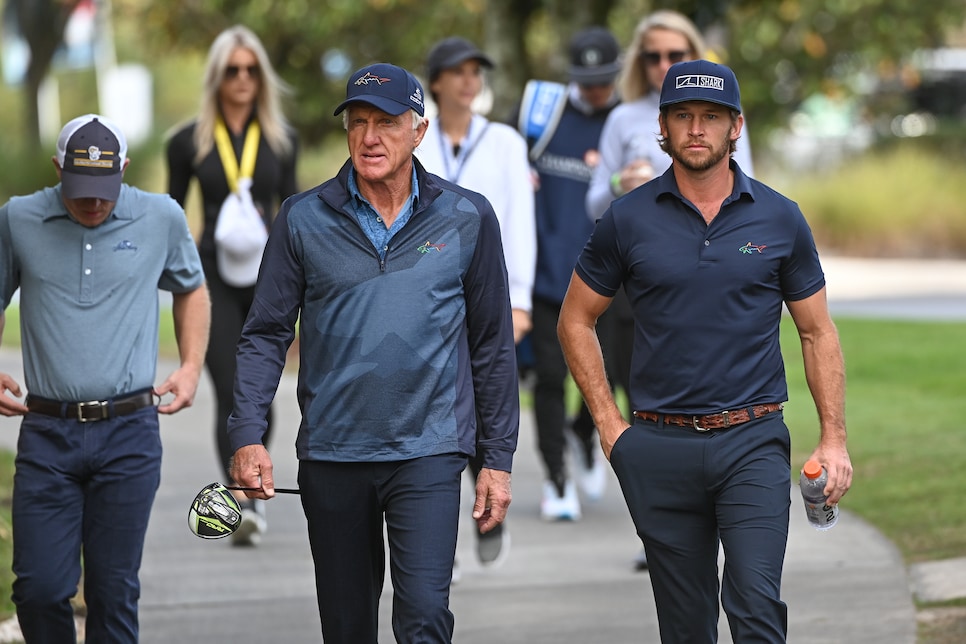 Norman, 65, took to Instagram Saturday to thank family, friends and fans for their well-wishes following his Friday hospital visit. Norman said he was self-admitted to the ER due to "fever joint and muscle aches especially in my back and headaches."
"Still have most but on a lesser level," Norman wrote. "These are what made me admit myself on Christmas Day as I wanted to know my status to Covid for the health and safety for all around me. I had a chest X-Ray and blood test where 2 markers showed up leading the Doc to say, assume you are positive with these symptoms and markers. They released me to continue quarantining at home on medication."
Last week Norman played with his son Greg Jr. in the PNC Championship. Norman alluded to being exposed to the virus during that time frame, and that despite a negative test at the tournament along with a negative test on Tuesday he has remained in isolation since Sunday night. On Wednesday COVID symptoms "raised their ugly head," Norman said, with Greg Jr. announcing Friday that he and his fiancée had registered positive COVID-19 tests.
Norman said he does not have his latest COVID-19 test results, and until he registers two consecutive negatives he will remain in self-quarantine.
"Again thank you all for your concerns love and support and please be safe stay healthy and be smart," Norman wrote. "And let's put this 2020 in our rearview mirrors and look to 2021 and beyond where we can get back to life in whatever the new normal will be. God bless you all."
UPDATE - Sunday 3:40 p.m.: On Sunday Norman revealed he had registered a positive COVID-19 test and was back in the hospital to receive an infusion of antibodies.