Equipment
Golf's new funny guy: This comedian is growing in popularity—and coming to a country club near you
Ara Anton has done movies, television and commercials, but hands down, he says his toughest act is as the Country Club Comic, his comedian/host role at golf clubs around the country. It's also the one he enjoys the most. Gathering from his experience as a caddie (he was an Evans Scholar), the Los Angeles-based entertainer performs his golf-themed stand-up routine for member-guests, couples "Nine and Dine" nights and everything in between. He answers five questions from Mike Stachura.
Q: How did you get your start?
A: "I was a caddie at Bel Air Country Club, even did a Callaway commercial with Bruce Fleisher, and I got a chance to do an event there. After it was over, I was out that night with a comic buddy, and when I told him about the show, he just said, "Man, this is what you should be doing at country clubs because you know golf, you were an Evans Scholar and you've been caddieing for years, so that pedigree makes you unique." Of course, just saying you're going to do it and doing it are two different things. That was a real challenge, but I literally just started cold-calling every single country club that I knew. I'm a one-man operation. I write the act, I perform the act, I book the act. I remember it took me a month just to go through all the clubs in Florida. It takes some convincing. A lot of times, guys are trying to decide between me and a magician and a ventriloquist. I'm like, 'What's next? A dog act? What is this? A circus?' "
Q: What are the special challenges of doing stand-up at a country club?
"That's one thing I talk to country clubs about when I'm talking about what I do. The venue has got to be set for comedy. You usually are looking at the best time being where it's a two- or three-day event, where maybe the last night is for music and maybe the family, but maybe that Thursday or Friday night, it's the putting contest or a cigar night and that's where it's best where everybody is ready to laugh. You know the old saying in entertainment is that music and comedy don't mix. But it's a challenge. I remember going to the CMAA [Club Managers Association of America] convention, and I had general managers come up to me and say, "You know we've booked comics in the past, and it's almost too risky." One general manager told me he almost lost his job because he booked the wrong kind of comic. It's a pretty specific kind of comedy, and it's not something that a lot of comics are used to."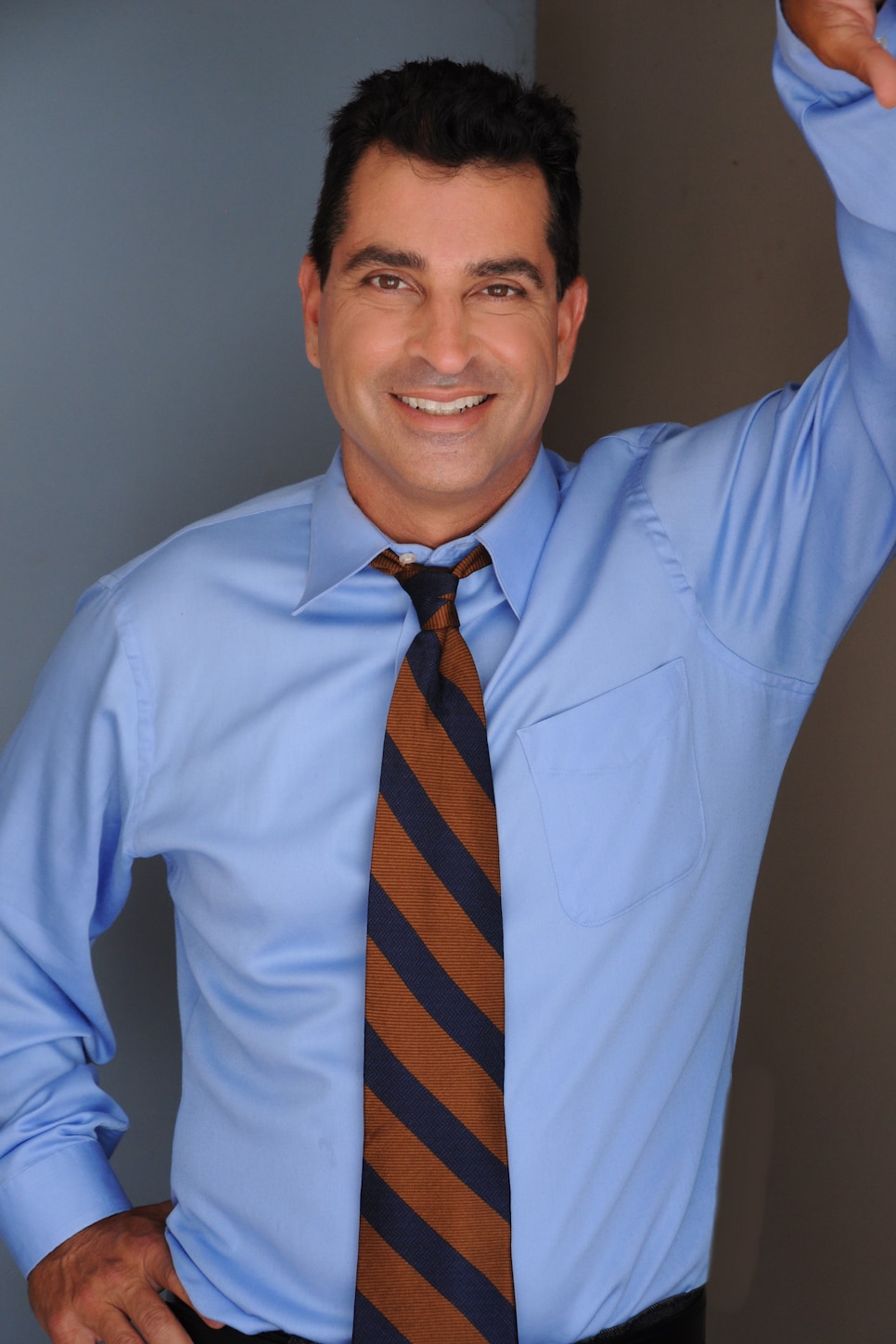 "I've told general managers that you've really got to vet your comic. The fact is, and both the general manager and the comic need to know this, a comedy club and a country club are two different entities. The general manager really needs to set the rules and the boundaries. That's why every time I book something, I literally run the material verbatim by the person who booked me. Now, that doesn't always work out smoothly. I was just at a club where I went over everything with the director of golf, and he went over the whole act saying what can be said and what parts I should steer clear of. He said it all sounded great, and so I've worked on the routine with a whole bit on the clubhouse and I've got it all set. Then, the general manager is driving me over 15 minutes before the set, and I just throw out a line about the clubhouse, and he says, 'Whatever you do, don't say anything about the clubhouse.' That's the kind of thing that would never happen to a comic at a comedy club. And a lot of comics showing up at a country club might just go ahead and run with the bit anyway. But I know that I've got to be sensitive to that. I know you have to be able to adjust and know the audience because in a way you're not just working for you, you've got the director of golf or the general manager's job in your hands, too. But if you get it right, even if you have to leave out a bit that you've worked on and think is great, it pays off. Because whatever I do, I want to leave every place with the goal of being asked back."
Q: How has caddieing helped your act?
"As a caddie, I really got good material, because you really are the ultimate fly on the wall. You see people at their best and you see them at their worst. You find out an awful lot about somebody after a few holes. And both can be pretty funny. And I think having been around the game so much as a caddie, I think that helps me translate that humor to a country-club performance more than someone who's just a comic. I know what the boundaries are and the average comic doesn't understand. Even the way I dress matters. It's why I wear a tie because that's how I grew up around country clubs. Just the appearance alone will give you a leg up. Those are the little things that don't need to be told to me before I show up. My bottom line, and I really believe this, I provide high level comedy that respects the game of golf and your country club."
"Think of it this way: Ever hear a basketball joke? There aren't any. There aren't hockey jokes or baseball jokes, either. There are only golf jokes. And I think the reason is because golf is the only sport where you can make a complete idiot out of yourself, and nobody will care at the end of the day. Honestly, I think at least half the reason most people play golf is to laugh at their buddies and hopefully laugh at themselves, too. When golfers finish their round and they're at that table talking, they're not talking about what they shot because the majority of them don't play the way they think they should. They're talking about the joke or the funny stories. Honestly, the people who say golf is too serious are the people who haven't played it. Golf is like a tribe. When I see someone practicing his swing while he's pumping gas, odds are we're going to talk because we know what each other are about. And odds are we're going to laugh."