The Loop
Golfers playing on next to a volcano spewing a plume of ash? Yes, but they were in no danger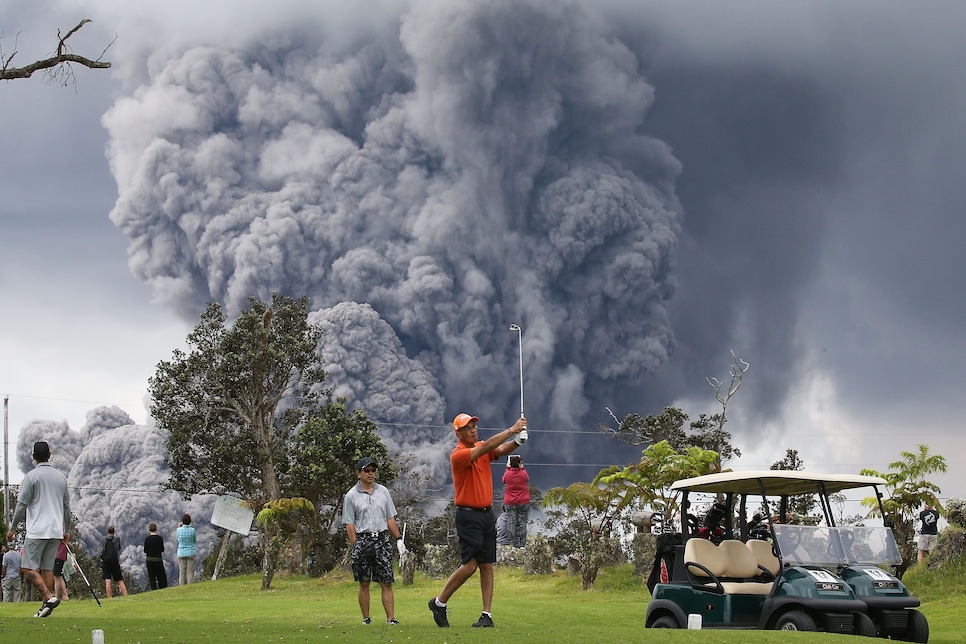 It was golf, as usual, more or less, on Wednesday at the Volcano Golf & Country Club, scene of a harrowing photo (above) of golfers playing on while a massive plume of ash from the Kilauea volcano appeared to be adjacent to the course.
The Getty Images photo was taken by Mario Tama on Tuesday and went viral on Twitter on Wednesday morning. A Golf Channel Tweet with the photo noted that, "Golfers, we're crazy."
However, the plume of ash posed no threat to the golfers or the interlopers who drove to the course to get a closer look.
"We're about two miles from the crater itself," Ken Yoshitomi, who was working in the golf shop, said Wednesday morning. "But as long as the tradewinds are blowing southwest we're fine. It does look close [in the photo], but it isn't that close."
Police were summoned on Tuesday to get those who weren't playing golf off the course. On Wednesday, the attraction apparently had worn off. "We've had maybe about 10 people is all," Yoshitomi said. "It's not like yesterday."
Volcano G&CC is located in Hawaii Volcanoes National Park, about a 30-minute drive from Hilo.