News
Viking Classic Field Reimbursed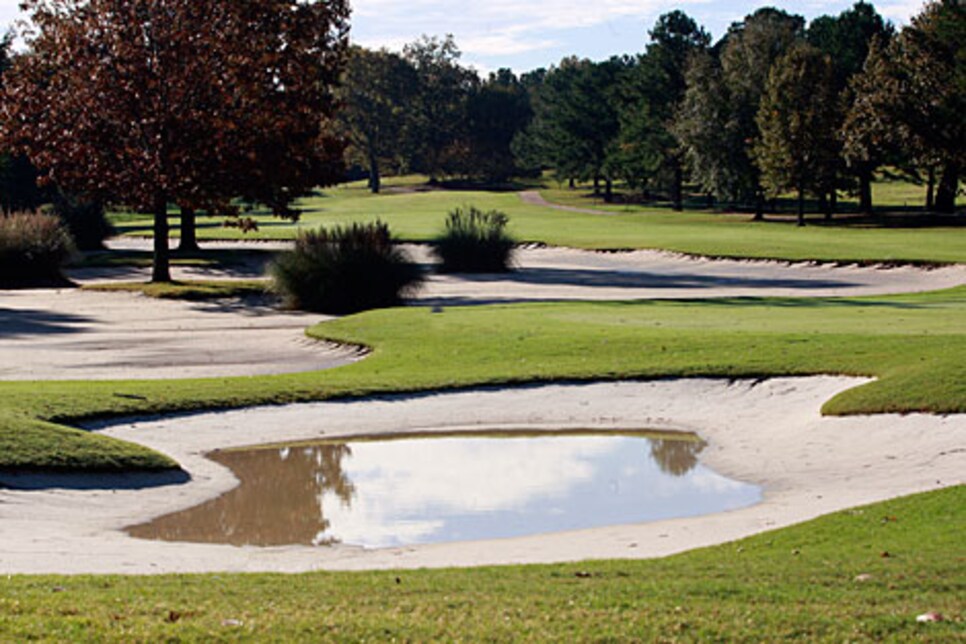 Despite this year's disappointment, tournament Randy Watkins is hoping for another standalone date for next year's Viking Classic.
Players who ventured to Madison, Miss., for the Viking Classic didn't go home empty-handed after the penultimate event on the PGA TOUR calendar was canceled because of unplayable conditions resulting from heavy precipitation.
Golf World has learned that each of the 132 players who had tee times on Thursday and had not yet withdrawn received a $4,000 stipend. The cash -- essentially a $1000 per diem payment -- is not considered official earnings, meaning it's not added to each player's sum on the money list.
Tournament director Randy Watkins confirmed Tuesday that the stipend was approved and distributed. The $528,000 came out of the $3.6 million purse.
What becomes of the remaining prize money, a little more than $3 million, has yet to be determined. Watkins said that Century Club Charities and the five sponsors that kick in money to the event should have most of those funds returned, minus expenses. Even with that, Watkins predicted that CCC, which owns the tournament, will incur a net loss, once expenses and charitable distributions have been calculated. He added that the sponsors do not have to kick in additional money to cover the shortfall. In addition to Viking Range Corp., the consortium that sponsors the Viking Classic includes Entergy Mississippi, CN Railroad, Mississippi Development Authority and BankPlus.
"It's too early to determine, but there will be some losses, some small ones," Watkins said. "We don't know what it is going to be, but a lot of things already have been bought and money spent, be it printing, advertising, pro-am spots.
"You know, fate can be cruel. The weather is beautiful today. But our timing was just terrible. We met an adversary we couldn't beat. Mother Nature was just too tough. It was a disappointing week for a lot of people in a lot of ways."
The disappointment was exacerbated by the fact that this year's event had a stand-alone date for the first time in its 42-year history. In recent years the Viking Classic has been played opposite the Ryder Cup or Presidents Cup. Next year's edition is slated to be held Sept. 30-Oct. 3, the same weekend as the Ryder Cup in Wales.
Watkins reiterated his desire to seek a new date. The 2010 PGA Tour FedEx Cup schedule was announced on Monday, but a new Fall Series a schedule has yet to be completed.
"I don't know that there will be a better date for us, but we're looking into it," Watkins said. "Our strength of field this year was the best ever. You have to attribute that to having our own date. We'd like to have another chance at it."