News
TURNBERRY, Scotland -- It took 15 years for the British Open to return to Turnberry, and almost to a man, players want it to return sooner next time. That was the consensus Sunday on a mostly cool, breezy day off the Irish Sea, when Stewart Cink played the role of spoiler by defeating Tom Watson.
"I think so. Not because I played well. Barring the tradition and history of St. Andrews, it's the best one I've played. It's the fairest. We played in four different wind conditions. Aesthetically, it's the best looking. It's a great course that deserves a lot of patience and strategy." -- Luke Donald, who closed with a five-under-par 67 and tied for fifth
"I think it's a great test. We got a chance to play with different wind every day, which makes you think. The rough was a little thick in a couple spots, where it was way too thick. If they could make it a little more consistent, it would be great." -- Camilo Villegas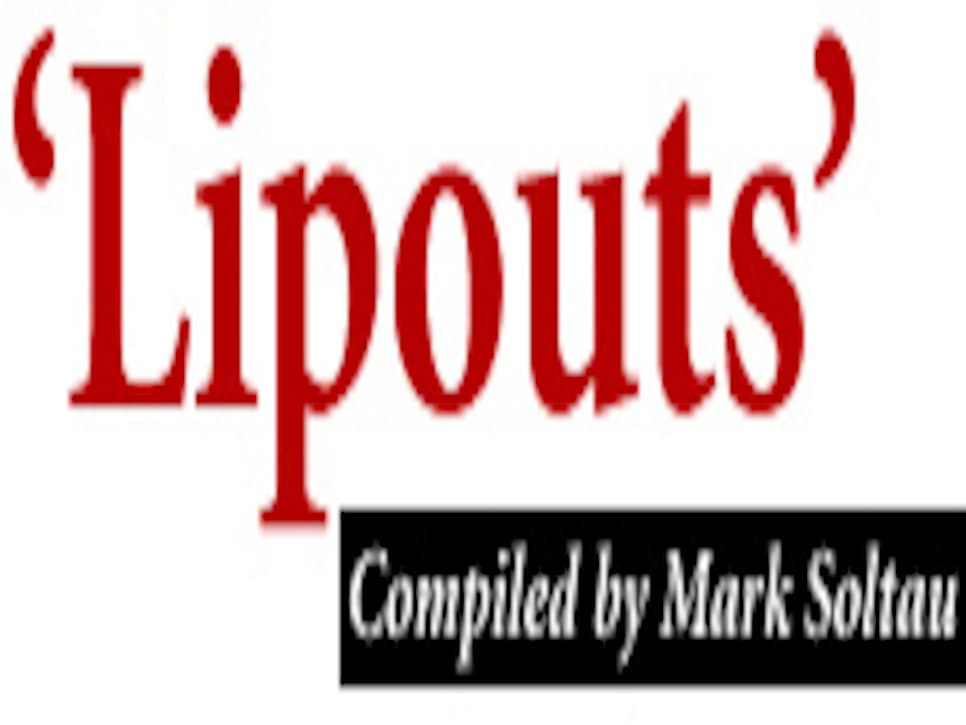 "The only complaint was the fairway on nine was unhittable. That's the only downfall all week, which is pretty good. Pins were a little suspect on some holes, but other than that, it was a great week."
"The golf course this year was just absolutely class. I mean Birkdale was great, but to play golf in this scenery and for the sun to come out today as well, it just capped off a great tournament." -- Englishman Chris Wood, who finished a shot out of the playoff
"Gone from frustration to sickness, now. It was a tricky two-putt at the last. I thought I'd have to hole it, to be perfectly honest. I didn't see Tom bogeying the last, since he's such an experienced player." -- Lee Westwood, who three-putted the last hole and tied for third with Wood
"He seemed pretty calm all day. It's hard to tell whether he was apprehensive or not. He hit two great shots and was really unlucky to make a bogey. It just went over the back; it was pretty squirrely where he was. I mean, if he's an inch closer it's probably an easy two-putt." --* Mathew Goggin, on playing partner Tom Watson's 72nd-hole bogey that cost him the Open Championship*
"He's a legend, a true legend, to keep it going at 59. It's an inspiration, and I'm sure it will obviously encourage the likes of myself to keep going even when I get in my 50s and 60s." -- Ross Fisher
"He's the king of links golf as far as Americans are concerned." Justin Leonard on Watson
"I watched Tom Watson last night playing and I thought it was the way to play." -- *Soren Hansen, after closing with a 67 *
"That's golf, you know. These things happen. It was a bad swing, that's all I can put it down to. I wasn't trying to go for anything, just tried to chip it out and couldn't get it out, then just tried to chip it back out, went straight across the other side of the fairway and just had not a chance of getting out from there so I had to take a drop. You know, and had a great sixth shot. Almost got away with a 7 but made an 8." -- Fisher, who fell apart by making an 8 on the fifth hole
"Oh yeah, I've had disasters out there when I've been doing well. They can happen, and they generally do when it matters the most." -- Westwood
"Inevitably it always would. I've got another 28 years of these to come back to, so I look forward to that and with Tom Watson showing that it's possible to be competitive for 28 years. It had to come to an end at some stage." -- Padraig Harrington, after seeing his two-year reign as Open champion conclude
"First time! I've not holed it before at a par-5. I had 213 to the pin, a little off the left. I hit a nice 4-iron, a three-quarter 4-iron and I saw it go in, too, which was nice." --* Former British Open champion Paul Lawrie, who made a double-eagle on the seventh hole and shot 68*
Mark Soltau is a contributing editor to Golf Digest and the editor of TigerWoods.com.