News
TURNBERRY, Scotland -- There was an appreciable difference in the atmosphere at Turnberry on Saturday. By mid-afternoon, more fans were gathered in the food court eating in front of a big screen TV than there were seated in the grandstands at 18. Some attributed it to the early departure of top-ranked Tiger Woods, who missed the cut by one and took the buzz back to Florida.
Of course, that changed by early evening, when Ross Fisher and Tom Watson finished. Both received loud receptions -- a standing ovation for Watson -- but overall, it was a mostly subdued day on the links, where weather was cool and cloudy with occasional sunshine, but better than expected.
"It's one of the things where you don't have to worry about him anymore, but you also have to be a little disappointed because he is the best player in golf and you don't want it to affect the viewership and the excitement around the tournament." -- Bryce Molder, who shot a stellar 67 on Saturday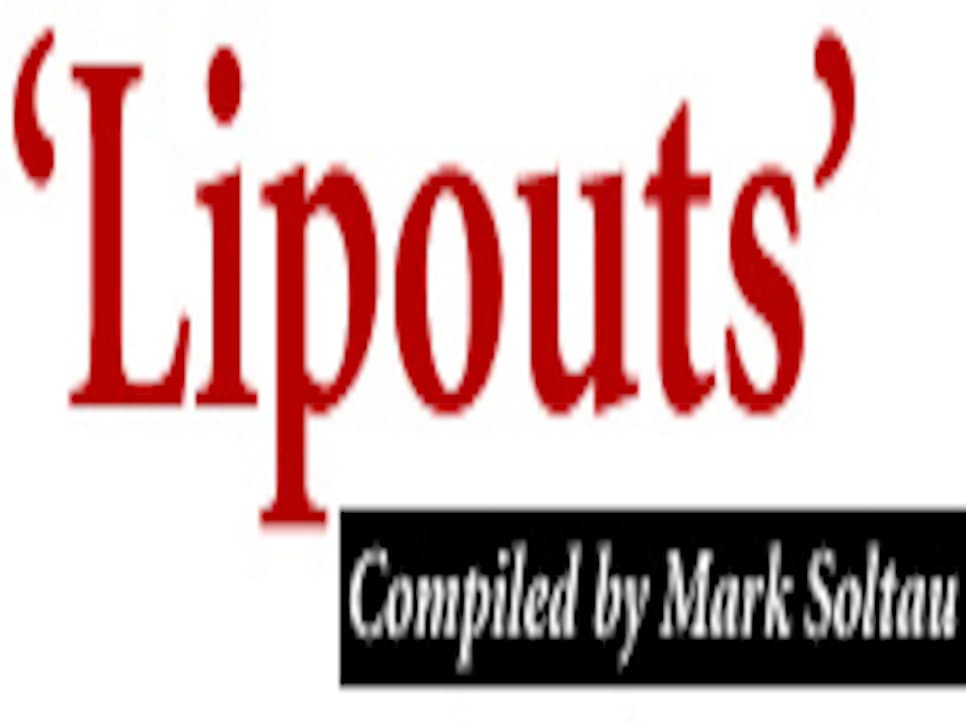 "He said to me earlier this week and I'm sure he said it publicly, too, that he wanted to win this championship so he can keep playing it. The greatest links player of all time deserves to play the Open Championship for as long as he wants in my opinion. If I don't win, I'll certainly be rooting for Tom Watson." -- Justin Rose on Watson
"It's a bit of a Cinderella story. To be playing as well as he is at age 59, I mean, it's incredible. You know, he won here, what 32 years ago, so I'm sure there will be a lot of followers out there for Tom rooting for him." -- Fisher on Watson
"No, because the favorite missed the cut, so I've done better than him. I knew coming in here that there are a lot of guys who have a better chance of winning this tournament than me. I still feel it's too early for me to win a major. I've still got a lot of improving to do. Maybe in a couple years." -- Rory McIlroy, on the pressure of being one of the favorites at Turnberry
"I would probably suggest I've experienced more in golf than most people out there playing." -- Lee Westwood, who likes his chances Sunday
"It's going to depend on the conditions. I saw somewhere this morning where the wind is supposed to blow harder tomorrow, so if that's the case even par would be a very good score." -- Jim Furyk, who shot 70 Saturday and is at one-under par for the tournament
"I got off to a great start and played a bit of stupid golf on the seventh, really. I was trying to get a bit too greedy there with my third shot. I should have really laid up and given myself a chance of a 5 with a wedge and a putt." -- Retief Goosen, who double-bogeyed the seventh hole
"It's funny over here. The weather dictates what your score is. I felt like I've played the same every day. I've hit the ball well and kept it in play and avoided the bunkers for the most part. I shot four under the first day then I shot over par both days. A little bit of wind gets up and it gets a lot trickier." -- Stewart Cink
"I have a sound method of analyzing my game. Unlike some of the other guys I don't use the stats that some of you guys see. Some analyze stats that are irrelevant. I have my own set of guidelines for doing it. It has worked very well and I'll continue doing it." -- Two-time defending champion Padraig Harrington, when asked he if overanalyzes things
"I think every Aussie kid does, putting on a baggy green and playing at the Melbourne Cricket Ground is sort of the ultimate. Now after watching Greg Norman and Ian Baker-Finch and Peter Thomson, all the great champions winning the Open, now sort of this has become a dream. It's sort of nice to be living it out." -- Mathew Goggin, who hoped to be a cricket star in Australia, but is glad he switched to golf
"Yeah, I couldn't believe it on the first tee today; there were about five photographers there. I wondered where they had all gone. I thought they were for me, but obviously not." -- Westwood, who played the first two rounds with Woods and Ryo Ishikawa, noticing a big drop in media attention Saturday
"It's not a golf course where you want to be trying to find it." -- *Paul Casey on the difficulty of Turnberry *
"It's been a different wind direction every day. You had to adapt and change your game -- so it's good. That's what Open Championships are all about."-- Luke Donald
"You hit good shots and get punished sometimes." -- Nick Dougherty
"It's tough to shoot a really low number. You just have to drain a couple 20 footers." -- Henrik Stenson
"Is it tough to set a decent pace playing on your own and being first out? Do you find yourself rushing? I was told by my coach not to. I tried to take my time. I had a nice walk with my caddie and we enjoyed the day." --Johan Edfors, who played alone in the first pairing Saturday and shot 72
"I don't know. I try my best all the time. I happy and I enjoy playing in majors. If I make the cut I'm very happy. I need to get top 50 in the world to be exempt for all the majors." -- Thongchai Jaidee, 39 of Thailand, who is even par after three rounds
"When I was on the Nationwide Tour one year, I missed the cut, Gary (Nicklaus) missed the cut. We stayed at the Nicklaus estate there on the left of the ninth. And it was my birthday, I think, or might have been Gary's birthday. Anyway, things got a little bit -- as Australians do -- we can drink too much at times. The next day we were all excited about playing Muirfield, and we got to about eight or nine holes and we just quit because we were too hung over. So that was my practice round for the Memorial (Tournament)." -- Goggin
"No news at the moment. No news is good news. Hopefully it will stay that way. I guess we'll just have to wait and see. Fingers crossed, hopefully she won't get too excited watching me tomorrow, and she will be able to hang on for another day, and hopefully I can hang on for another day." --* Fisher, whose wife Jo is due to give birth any day*
Mark Soltau is a contributing editor to Golf Digest and the editor of TigerWoods.com.