News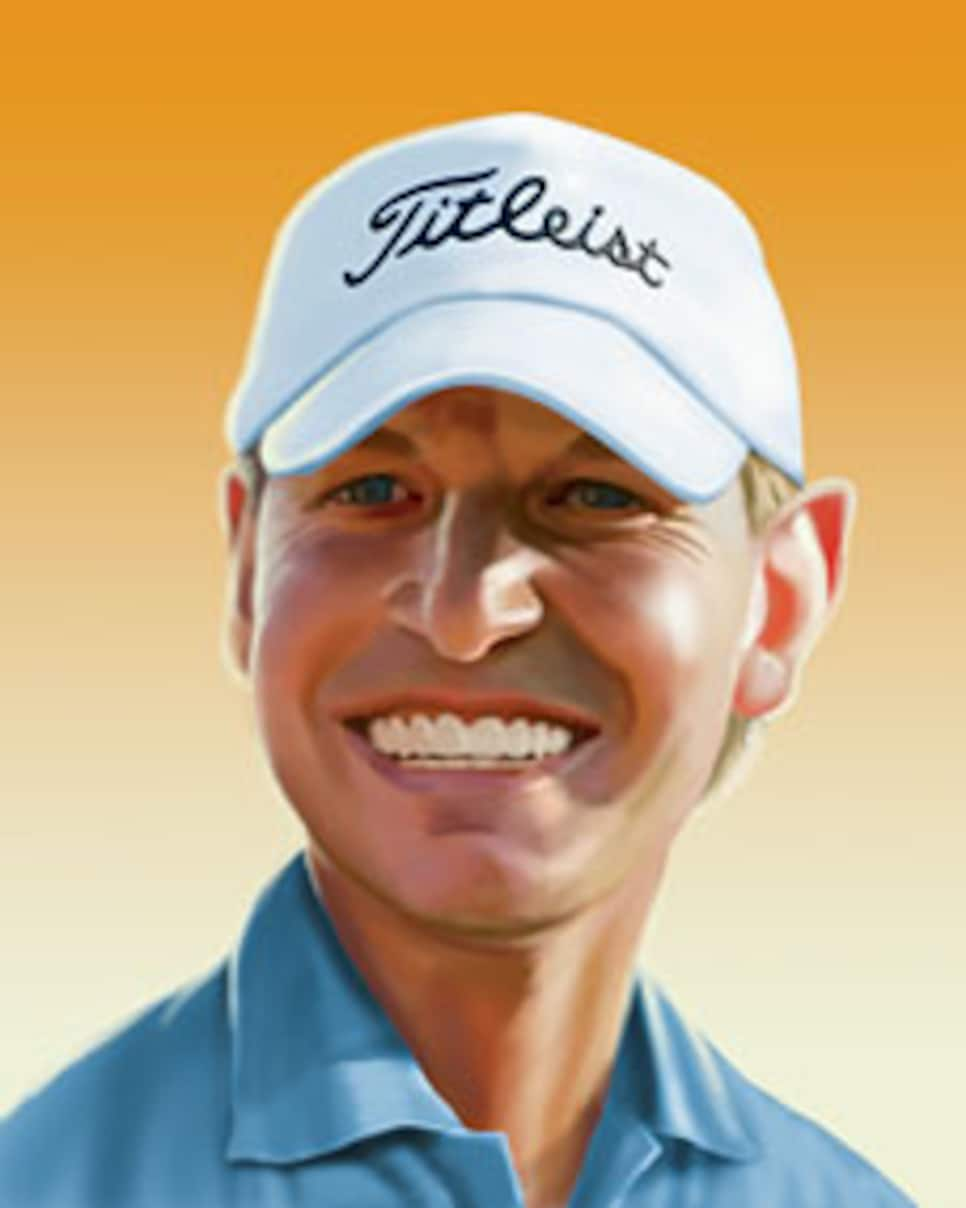 Trying to determine the next heir to the Vijay Singh/Kenny Perry tour-life-begins-at-40 title? Stricker may be your man. Four of his seven PGA Tour Ws have occurred since he hit the milestone birthday two Februarys ago -- three of them in '09.
Eminently likable and always self-effacing, the soft-spoken Wisconsin native seemed to acquire a new level of confidence and competitive steeliness in the course of the past season.
Motivation may have been provided by a couple of painful, costly squanders at the Bob Hope (final-round 77) and Tampa events (bogey-bogey finish). Or maybe it was his comfort with his emerging role as FedEx Cup playoffs monster (12 events, two wins, seven top-10s). Whatever the explanation, Stricker had a career year for earnings ($6.3 million, second on tour), wins (Colonial, John Deere, Deutsche Bank), runner-up finishes (two), top-10s (11) and top-25s (16).
His victory in Boston temporarily propelled him past Tiger Woods for the playoffs points lead, and his 4-1-0 record in the U.S. win at the Presidents Cup underscored his evolution from gritty plodder to unlikely star. Indications are there's more to come.