News
Sim Wins Player Of The Year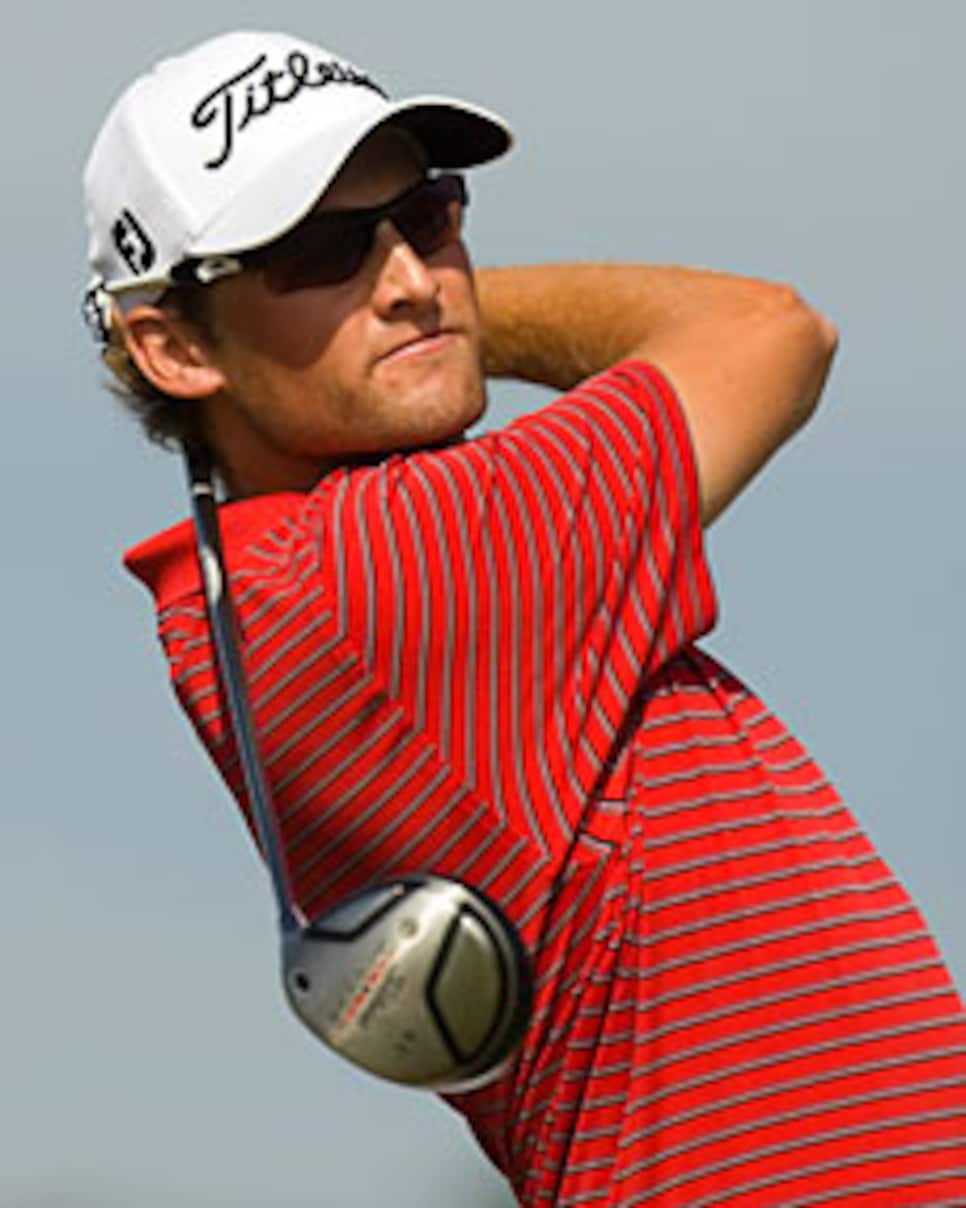 Sim's year included three wins, which brought him a battlefield promotion to the PGA Tour.
PONTE VEDRA BEACH, FL -- Michael Sim of Perth, Australia has been voted 2009 Player of the Year on the Nationwide Tour by his fellow competitors.
The 25-year-old will receive the Jack Nicklaus Trophy, symbolic of his selection as Nationwide Tour Player of the Year.
"With the level of play we see week-in-and week-out on the Nationwide Tour, Michael's record-breaking performance this season was nothing short of spectacular," said PGA Tour commissioner Tim Finchem. "We congratulate him on joining a distinguished list of Nationwide Tour alumni who are having an impact on the PGA Tour on a weekly basis. Michael certainly embodies the Nationwide Tour's mission of identifying and transitioning players who are ready to compete and win on the PGA Tour."
"It is a great honor to be named Nationwide Tour Player of the Year by my peers," said Sim. "The level of play out there is incredible. I think the Nationwide Tour is the best place to test your game and see if you have what it takes. When you look at the success Nationwide Tour players have had on the PGA Tour, it really gives me a boost of confidence. I'm excited to get out there. My goal next year is to win a PGA Tour event. I wish to thank my fellow players for voting for me and everybody associated with the Tour who helped me throughout the year. It certainly was a fun and rewarding year."
Sim enjoyed a record-smashing year in 2009 after starting the season with conditional status. His accomplishments on the Nationwide Tour this year include the following:
--Won three times by August to earn a promotion to the PGA TOUR.
--Set a single-season earnings record with $644,142, breaking the previous mark of $495,009 (Troy Matteson/2005); averaged $46,010 per start.
--Held the money list lead for 24 consecutive weeks this year (Stonebrae Classic in April through Nationwide Tour Championship at Daniel Island in October), eclipsing the previous mark of 20 (Tom Lehman/1991).
--Set a single-season record for Scoring Average with 68.81 (Zach Johnson / 2003 / 68.97).
--In addition to three wins, had two runner-up finishes, a third, a fourth and a fifth, and a total of nine top 10s in 14 starts.
--Finished No. 1 in 10 of the Tour's statistical categories.
--Recorded scores of par or better in 43 of 52 rounds played.
--Reached 53rd on the Official World Golf Ranking on Oct. 26th, the highest position ever attained by a Nationwide Tour player (current position is 60th).