News
PGA Tour Losing Milwaukee Event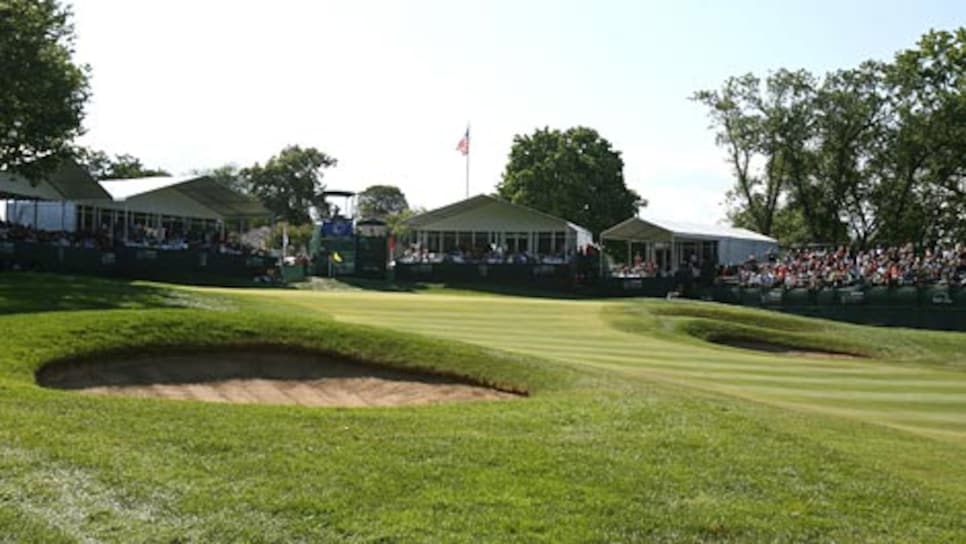 Brown Deer Park golf course hosted this year's U.S. Bank Championship.
MILWAUKEE (AP) -- The organization that handles the annual PGA Tour stop in Milwaukee is dissolving after failing to find a sponsor, leaving the future of professional golf in the area on shaky ground.
The move virtually guarantees the Tour won't return to Milwaukee next year. Tournament director Dan Croak said Thursday the organization has run out of money after paying its bills and other financial obligations, including a donation of more than $520,000 to charities.
"We have run out of funds and, thus, cannot continue to operate," Croak said in a statement. The Milwaukee Journal Sentinel first reported the organizers' decision to dissolve.
The tournament, originally known as the Greater Milwaukee Open, has been in operation since 1968. Among its notable moments was Tiger Woods' professional debut in 1996.
But the tournament's popularity had been in decline of late, especially after it recently was moved to a date opposite the British Open and U.S. Bank announced its sponsorship of the tournament was ending.
PGA Tour chief of operations Rick George said the search for a company to sponsor the Milwaukee event continues, but acknowledges no significant progress has been made.
"At this point, we don't have anything positive to report," George said. "We've been working with them since we knew U.S. Bank was going away, and we'll continue to look for sponsorship. For our membership, we want an event opposite the British Open. Even though they're shutting down, it doesn't mean we can't find a sponsor. It's just tough right now."
For now, George said, the tournament's organizers are doing the right thing.
"Until we find a sponsor, you're spending money you don't have," George said.
A pair of players with strong Wisconsin ties, Jerry Kelly and Steve Stricker, have pledged their support to keeping the PGA Tour alive in the area and finding a title sponsor. But their plan has not come to fruition yet.
"I'm confident in the work that we've done," Kelly said after playing the tournament in July. "After watching the golf tournament and the turnout, I'd bump it (odds of getting a sponsor) up to about 90 percent."