News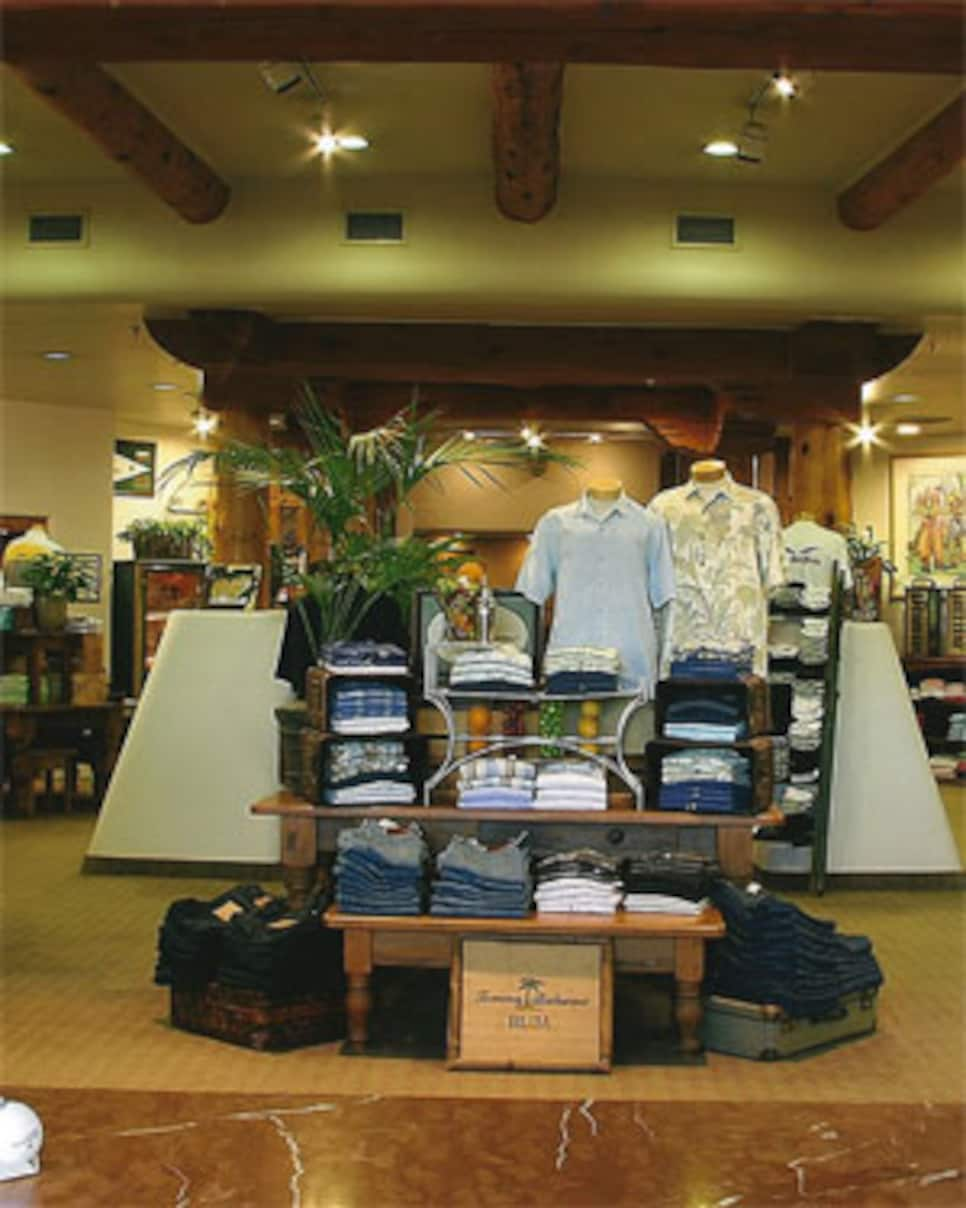 The golf shop at Grayhawk Golf Club in Scottsdale.
*January 1986. Shirt collars were hard and sales of muscle-back blades hadn't completely gone soft. That month also marked the debut of our 100 Best Golf Shops competition. The idea was simple: identify excellence in golf retailing. Those hard-collar shirts and blade irons may be long gone, but that uncomplicated, solid premise has stood the test of time. *
Bearpath Golf & Country Club
The Bridges at Rancho Santa Fe
Congressional Country Club
The Crosby at Rancho Santa Fe
Fountain Head Country Club
Minnesota Valley Country Club
Olympia Fields Country Club
Philadelphia Country Club
Ritz-Carlton Members Golf Club
University of Texas Golf Club
Bandon Dunes Golf Resort - Bandon Dunes
The Breakers Sports Pro Shop
The Doral Golf Resort and Spa
Four Seasons Resort and Club at Las Colinas
__Lake of Isles (North) __
The Lone Cypress Shop at Pebble Beach
May River Golf Club at Palmetto Bluff
The Ocean Course at Kiawah Island Golf Resort
Reynolds Plantation - Oconee Shop
Ritz-Carlton Golf Club Orlando
The Pro Shop at Spyglass Hill
Westin La Cantera Resort Course
The Golf Club at Newcastle
Haggin Oaks Golf Super Shop
The Palmer Course at La Cantera
Rancho Palos Verdes, Calif.
Carl's Golfland - Bloomfield Hills
Carl's Golfland - St. John's
Edwin Watts Golf Orlando Superstore
PGA Tour Shop - Cincinnati
PGA Tour Shop - Dallas/Fort Worth
PGA Tour Shop - Ft. Myers
PGA Tour Shop - Jacksonville
PGA Tour Shop - Las Vegas
PGA Tour Shop - Palm Springs
PGA Tour Shop - Reno-Tahoe
PGA Tour Shop - Sacramento
PGA Tour Shop - St. Louis