News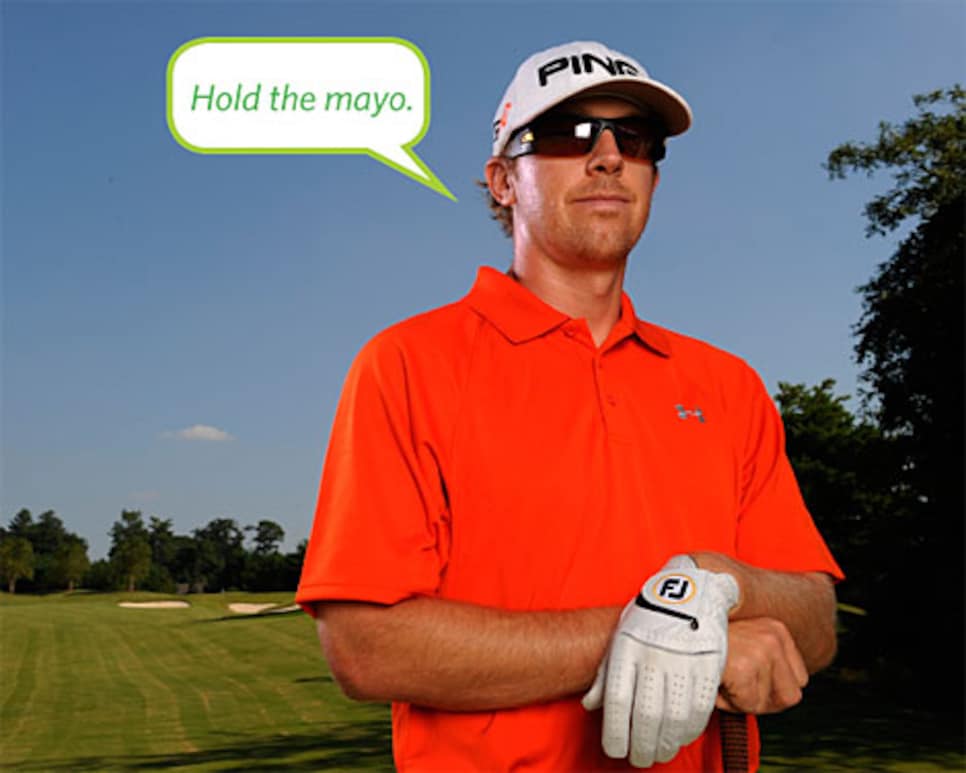 *One of the best twentysomething golfers on the PGA Tour, Hunter Mahan is a regular on U.S. Ryder and Presidents Cup teams. But he's got a close-up view on another of America's teams. *
Grillroom:__ We'll get to golf in a minute. How about them Cowboys and their new stadium? __
Mahan: It's amazing. I went to their opener against the Giants. Living in Dallas, I bought two season tickets, 13 rows up, on the 25-yard line by the Cowboy bench. My seats are right next to John Rollins and his wife, Heather.
Enormous. You almost wind up looking up and watching it instead of looking down at the game. Picture is as clear as the TV in your home. Amazing.
Yeah, I threw out the first pitch at a Minnesota Twins game during the PGA Championship.
What about golf? You are mentioned as possibly the next young guy to win his first major.
That's a compliment. I think I can do that. When you first come out here on tour, you don't really know if you belong. Now, I feel much more comfortable.
Your buddy, Sean O'Hair, says your body has changed.
Nice of him to notice. A couple of years ago, I started to train harder. I lost 18 pounds and added muscle. So I probably lost 30 pounds of fat. I feel much better. I'm single. I used to eat a lot of fast food.
I see you just ordered turkey instead of ribs for lunch.
Exactly. There's a lot of healthy food out there that also tastes good without the sugar and fat. Now when I eat a bad meal, I can feel it. I blow up. Hold the mayo.
First Ryder Cup in Louisville last year. You were undefeated.
A great experience. Paul Azinger, the captain, had enough confidence to pick me. Guys like Phil Mickelson, whom I really look up to, wanted me on the team. And I got to play with Justin Leonard, who's great. And our pod captain, Ray Floyd, was incredible.
Paul was really organized, and the fact eight guys who made the team on points had such input on his four picks, that made it special. Like I said, it helps when you feel you belong.