News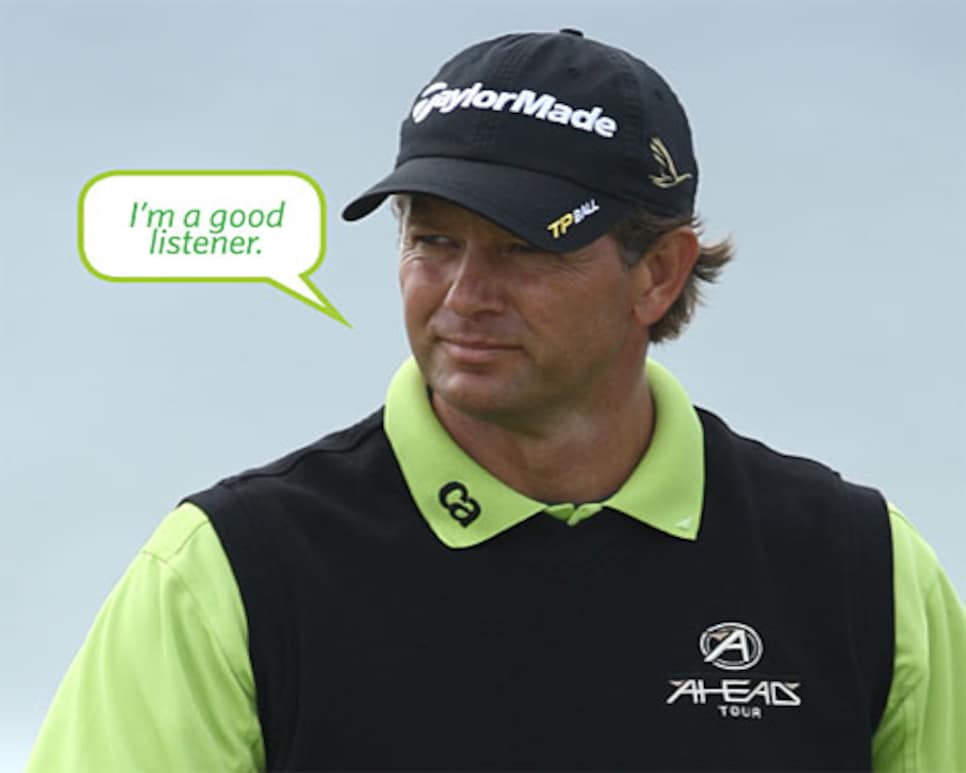 *The Presidents Cup is near, and Retief Goosen will be one of the stalwarts on the International Team trying to beat the United States for the first time on American soil. *
Grillroom:__ Unlike the Ryder Cup the Presidents Cup is rather new. What does it mean to your team? __
Goosen: We try. And if you looked at the World Ranking, maybe we should have done better. But we haven't. It's a shame.
Why do the Americans fare better against you than Europeans?
You hear the Americans are more relaxed in the Presidents Cup, which might be why they win. And some of our matches haven't even been that close.
The Presidents Cup was staged in South Africa in 2003. How did that affect your country?
It certainly showed we could hold a large international sports event successfully. And next year we have the soccer World Cup. That will be the biggest of all.
Did 2003 boost golf interest there?
I have an academy, The Goose Academy. Golf is growing, and there are more good young players, but you don't see them going abroad. It's so expensive to travel.
Gary Player says he's traveled more than anybody.
Could be. He's gone more miles than the astronauts. I've been flying since I finished military service in 1990, and London isn't a short haul either. Maybe 11 hours. The kids go to school there. They think getting on a plane is great.
You've lost a little weight.
I dropped about 10 pounds, running more, lot of cardio. I had to get my fitness level up. You have to be careful. Golf is flexibility, and I notice more guys injured. You can overdo this conditioning. Paul Casey is an athlete, very strong. But he got hurt in the middle of the season.
You're 40. Can you see yourself playing until 50?
If I can play the way Kenny Perry is at 49, maybe. And look at Tom Watson. He just turned 60. He's still in great shape, and his swing hasn't changed a bit. Flexible.
Friends say you're funny in a small group, but others see you as quiet.
I've always been kind of a shy guy. Not very outgoing. I might not start a conversation, but if somebody else does, I'll chat away. I'm a good listener.