Courses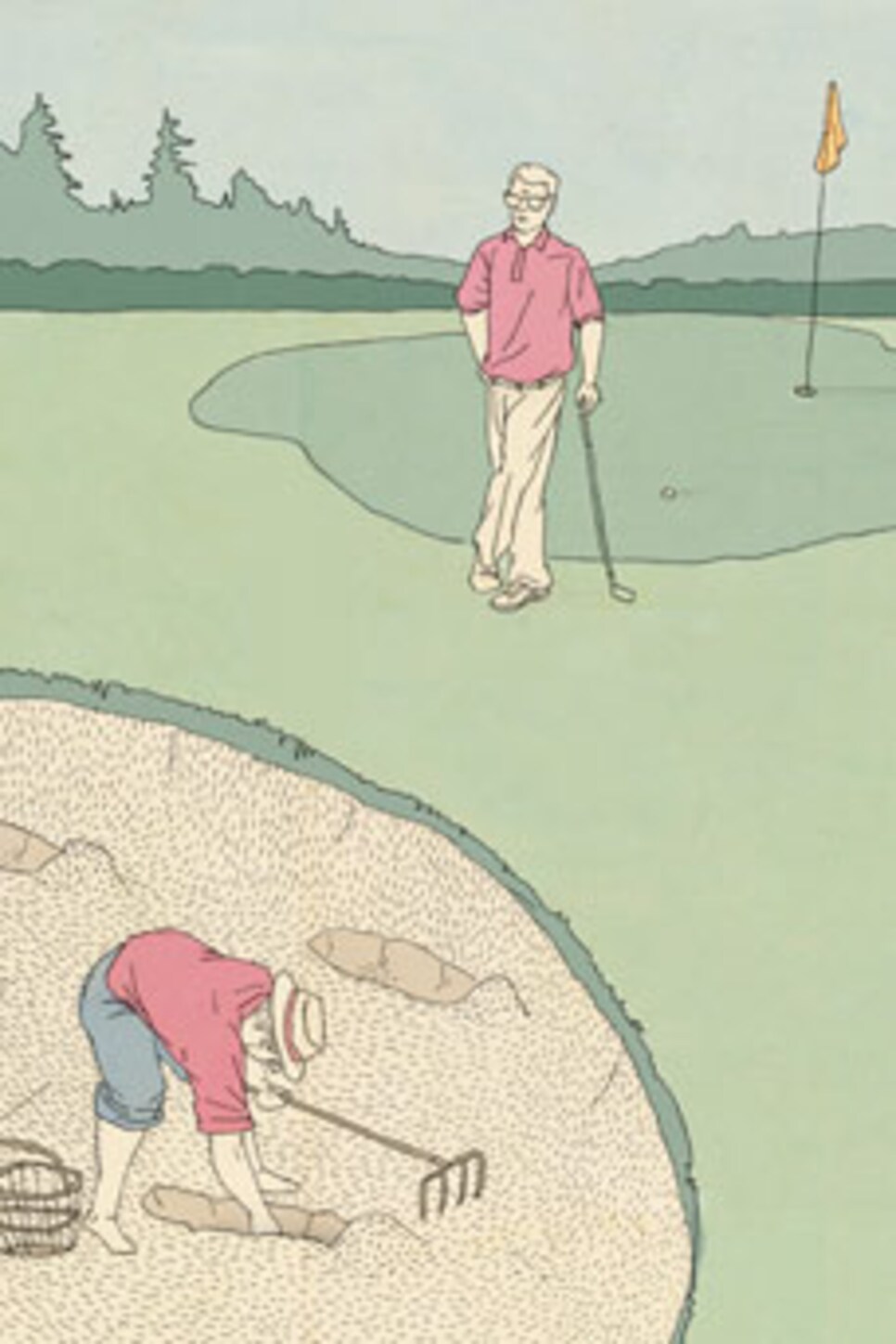 TRURO, MASS.-- As the father of two young children, late summer for me means a six- or seven-hour drive from New York to Provincetown, at the farthest tip of Cape Cod, the trunk stuffed with strollers, pack'n'plays, beach towels, enough diapers to furnish a nursery, and, somewhere in there, my driver, utility club, 5-iron, 8-iron, pitching wedge, sand wedge and putter. After a day at the beach, or in town, heaven is driving 10 minutes down Route 6 to North Truro, placing the half-set on my back, and stepping onto the tee at Highland Links.
Perched atop steep cliffs overlooking the Atlantic, the course, which dates to 1892, is fescue-lined and wind-swept, with dramatic ocean vistas and close-up views of Highland Light, made famous by Edward Hopper. Even if the greens are a bit shaggy, it's, without a doubt, the prettiest nine-hole course I've played.
After a few days of family duty, I duck out and drive a bit farther down to an 18-hole layout -- the Pines or Highlands courses in Dennis or the Port or Starboard courses at the Captains Golf Course, in Brewster. All are well-maintained and reasonably priced. My favorite is the Pines, which stretches 7,000 yards from the back tees, and, as its name suggests, has many narrow, tree-lined holes. (The course came to national attention last year, when one of its female members sued the town of Dennis, which owns the facility, after she was prevented from competing in a men's tournament.)
Before returning home, we usually spend a day or two up Cape, where some swanky new courses have opened. I prefer two old favorites that meet my twin requirements for vacation golf -- ease of access and economical green fees: Bass River Golf Course in Yarmouth and Cape Cod Country Club near Falmouth.
Bass River was founded in 1900 and redesigned by Donald Ross in 1914. It's just 6,129 yards from the tips, but it has narrow fairways, small greens, and a particularly neat par 3 that traverses a bend in the Bass River. Cape Cod Country Club is newer, longer and more challenging, especially when the wind blows, and it has been the site of several Massachusetts Opens. At $27 for walking after 2 p.m., it's a bargain.
Costlier, but still a good value, is the $72 twilight rate at Farm Neck Golf Club, a semiprivate course on Martha's Vineyard, where we sometimes stop off to see friends. Running along Vineyard Sound in the town of Oak Bluffs, the course features water and marshes on many holes, and from the back tees -- 6,800 yards -- it's a tough test.
You just might spot Bill Clinton playing with his friend Vernon Jordan, who is a member. Even if you don't see anybody famous, the scenery and sunsets more than justify the ferry ride.
John Cassidy is a staff writer at The New Yorker.