News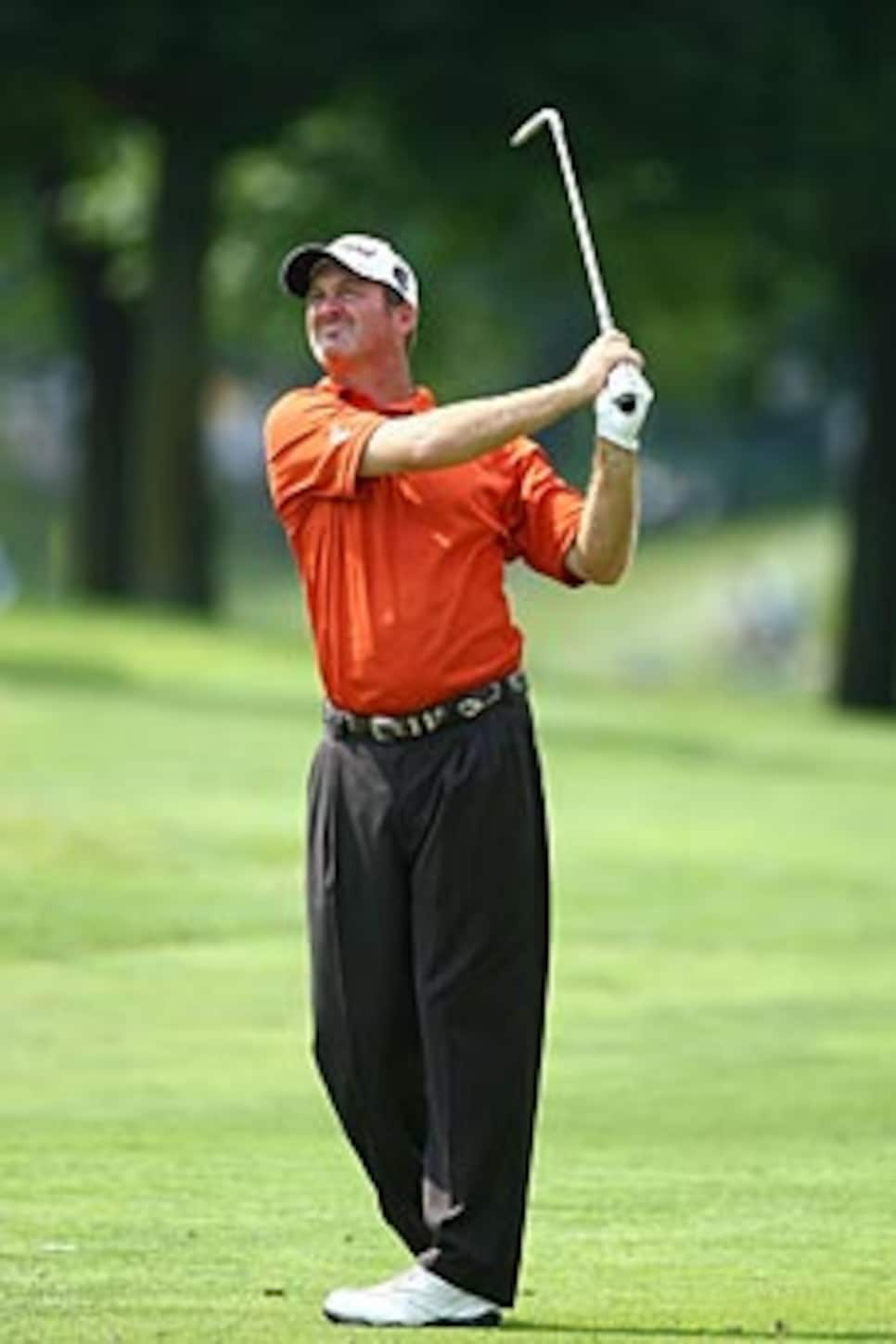 Kelly has made just one bogey in 33 holes of an incomplete two rounds.
OAKVILLE, Ontario (AP) -- Jerry Kelly shot a 7-under 65 in the completion of the first round and was 11 under overall with three holes to play in the second to top the leaderboard in the rain-delayed Canadian Open.
Camilo Villegas, Tim Herron, Martin Laird and Nathan Green were a stroke back.
The 42-year-old Kelly, the New Orleans winner in April, had seven birdies in a nine-hole stretch in the first round. In the second, he had five birdies and a bogey before play was suspended for the day at 7:29 p.m. because of lightning.
After a 7½-hour rain delay Thursday, play was interrupted for nearly three hours because of rain and lightning Friday. About 20 minutes after play was called, the course was drenched again with heavy rain.