News
Doug Barron Suspended For Performance-Enhancing Drugs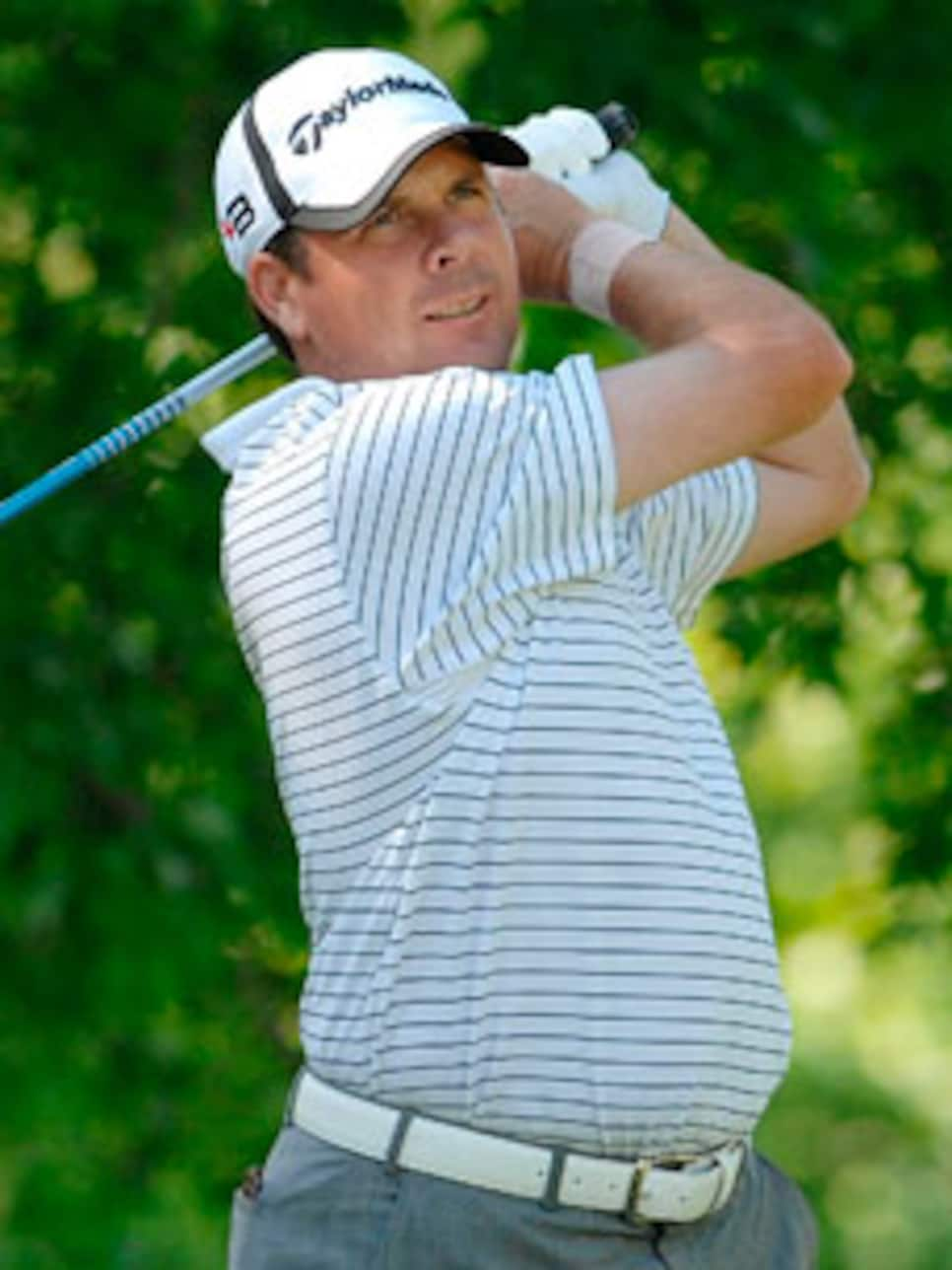 Doug Barron was a member of the PGA Tour in 1997-01, 2003 and 2005-06.
Doug Barron became the first player to be suspended by the PGA Tour for violation of the tour's Anti-Doping Policy's ban on the use of performance-enhancing substances, the tour announced in a statement on Monday.
The one-year suspension will begin immediately.
"I would like to apologize for any negative perception of the tour or its players resulting from my suspension. I want my fellow tour members and the fans to know that I did not intend to gain an unfair competitive advantage or enhance my performance while on tour," Barron said in the statement.
The 40-year-old Barron, a native of Memphis, played in just one PGA Tour event in 2009, missing the cut in his hometown St. Jude Classic. In four Nationwide Tour events this season, he missed the cut in three and was disqualified in the other. His best career finish on tour was a T-3 in the 2005 EDS Byron Nelson Championship.
Barron has acknowledged struggling with severe panic disorder, admitting in 2003 that he took beta blockers -- which is now among the tour's banned substance -- to combat the symptoms. Under its doping policy, the tour announces a suspension but does not disclose what substance a player used. The tour did not start random testing until July 2008, which includes its second-tier Nationwide Tour.
"I hate talking about medicines because people read it and think that's what I'm doing to play golf," Barron told the Memphis Commercial-Appeal. "For me to feel normal right now, that's what I need. I take a very minimal amount."
The Associated Press contributed to this report.