News
Furyk Ends Drought At Transitions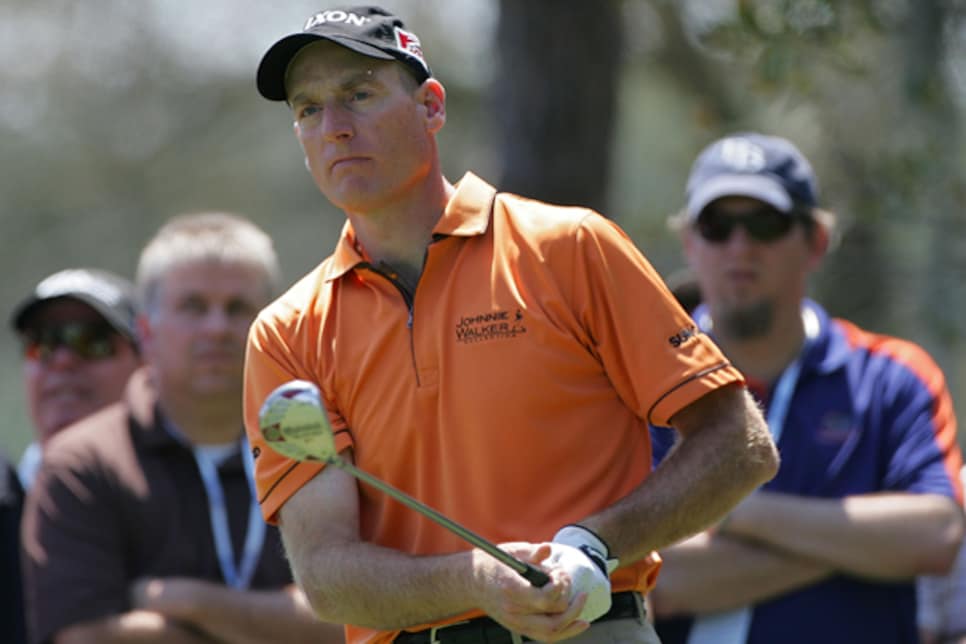 This was Furyk's first victory since the 2007 Canadian Open -- ending his longest winless stretch since joining the tour.
PALM HARBOR, Fla. (AP) -- Jim Furyk showed the nerves of a player trying to win for the first time on the PGA Tour. Considering how long it had been since his last victory, it felt that way.
Furyk closed with a 2-under 69 on Sunday for a one-shot victory over K.J. Choi in the Transitions Championship, his first victory since the 2007 Canadian Open to end his longest winless stretch since he first joined the tour 16 years ago.
He did just enough right on the back nine of Innisbrook that he could afford a few mistakes down the stretch, and he nearly made a whopper.
With a two-shot lead on the 18th hole of the Copperhead course, Furyk drove into the trees, nearly took out NBC reporter Roger Maltbie with his next shot and needed a good lag from 30 feet to secure a bogey.
Furyk finished at 13-under 271 and won for the 14th time in his career, moving to No. 6 in the world.
"I have a habit of making it tough on myself," Furyk said. "Just nerves got me, to be honest with you."
Choi, who started three shots out of the lead, was tied with Furyk through seven holes until a two-shot swing on the par-3 eighth. Choi never got any closer until the final hole. He closed with a 4-under 67, but his runner-up finish should be enough to move him to No. 47 in the world and give him a good chance to get into the Masters.