News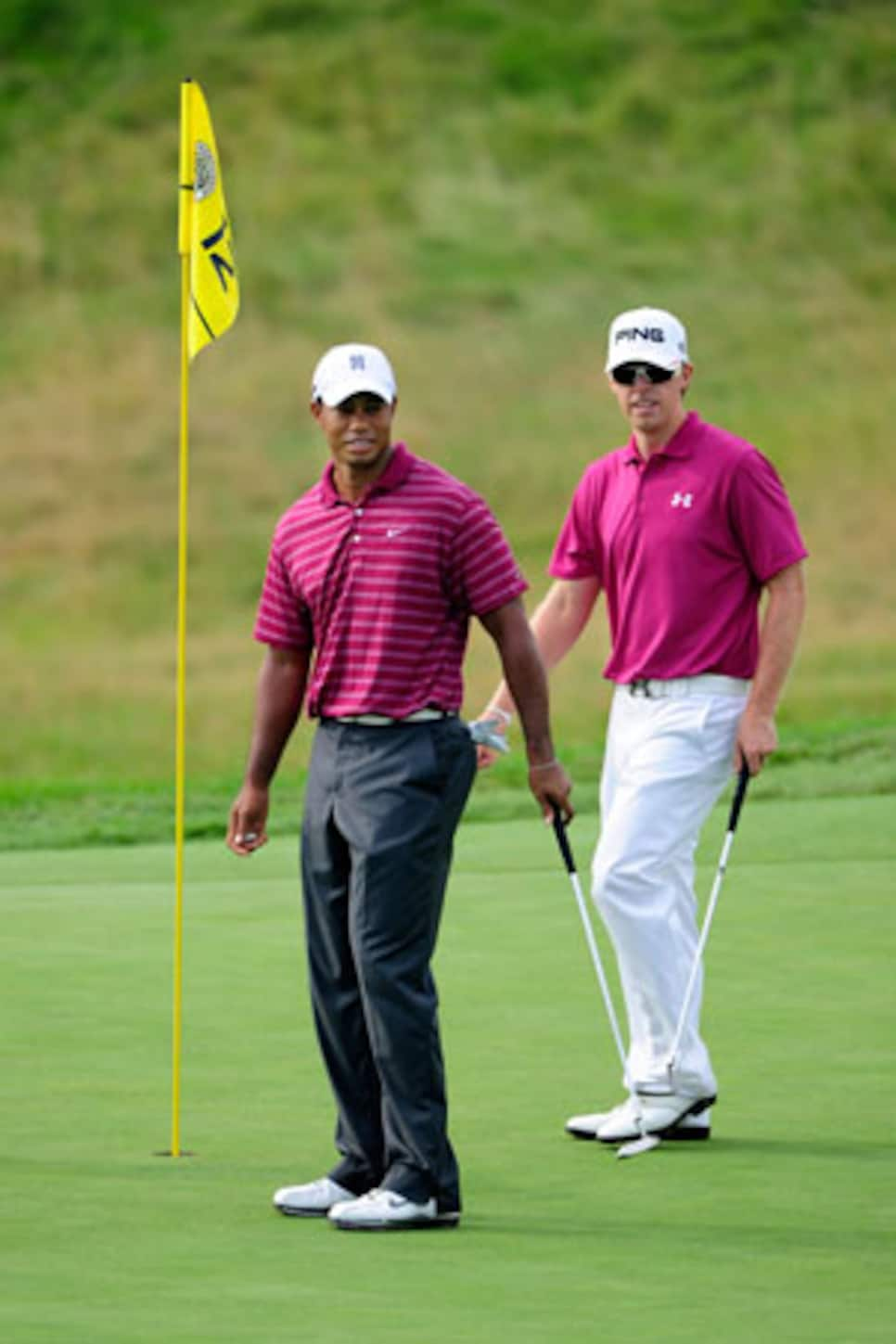 Woods turned in the worst 72-hole score in his career last week. Mahan, Foley's student, is coming off a win.
SHEBOYGAN, Wis. (AP) -- Tiger Woods is preparing for the final major with a swing coach at his side.
Sean Foley is not Woods' coach -- at least not yet. The Canadian-born swing coach works with Firestone winner Hunter Mahan, Sean O'Hair, Stephen Ames and others.
Foley says Woods asked him to look at his swing during Tuesday's practice round at the PGA Championship. On two holes, Foley stood behind and in front of Woods to videotape his swing.
Asked if he was working with Woods, Foley said, "I wouldn't say that. But the possibility is there."
Woods played with Mahan and O'Hair, as he did at The Players Championship in May when Foley joined him and prompted speculation of a new swing coach. Foley dropped back after nine holes to spend time with Ames.