News
Method? More Like Madness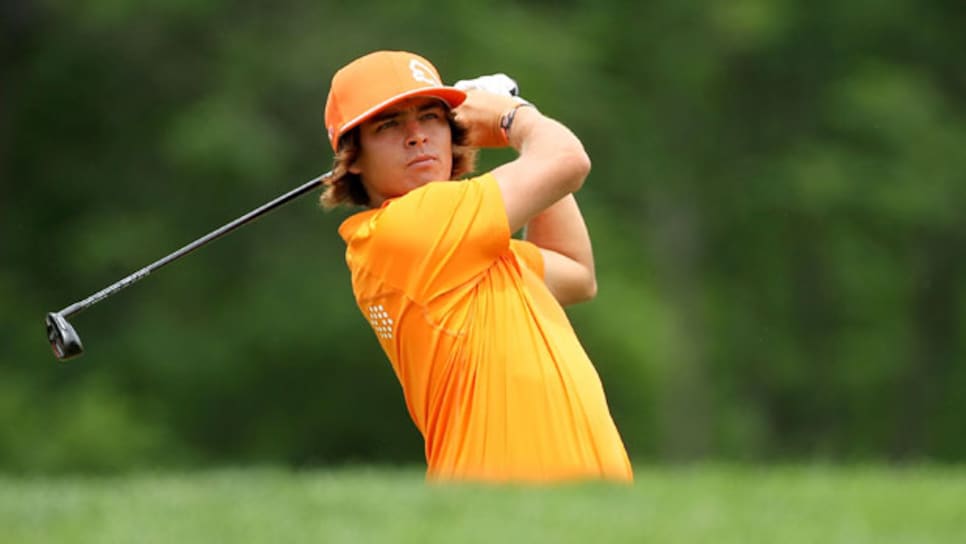 Despite three second-place finishes in eight months since turning pro, Rickie Fowler will have to navigate a 36-hole qualifier to get into the U.S. Open.
Making the argument against the competition being waged across the country today seems ridiculous in a year when the defending U.S. Open champion and the previous year's runner-up came straight from sectional qualifying, but I have to agree with Frank Nobilo. In spite of Lucas Glover's victory at Bethpage Black and Rocco Mediate's 19th-hole loss to Tiger Woods at Torrey Pines, there's something antiquated with a system when over half the field will come from today's 36-hole process of elimination that includes Rickie Fowler, Jason Day, Memorial Tournament champion Justin Rose and a field in Columbus alone that I know 20 tournament directors would take right now and be content.
Nobilo believes the top-100 players in the world should get automatic spots into all the majors. He cites the Players as an example. That would still leave 56 spots open for qualifiers. Even the USGA could still call it an "Open."
"They gave Vijay Singh a spot and he deserves one, but he's not better right now than J.B. Holmes," Nobilo said as we broke from the Golf Channel set on Sunday night. "I could go through that list and pick out a truckload left."
We went through the tee times from Brookside and The Lakes G&CCs. Jeff Overton has finished two second-place finishes and a third since the end of April, and he'll be out there. So will Bo Van Pelt after a third-place finish at Memorial, his fourth top-five and fifth top 10 since The Masters. It did seem ridiculous that all the best players from this tremendous theatre that we had just witnessed on one of golf's great landscapes against a powerhouse field that included Nos. 1 and 1a, Tiger Woods and Phil Mickelson, were somehow not worthy enough of competing in America's national championship of golf; that it would somehow lessen the openness of the Open by following Billy Payne's lead at Augusta and figuring out a way to make sure the best players weren't sitting at home.
What would it prove if Fowler had a bad day and didn't make it through? That 36 holes the day after playing your guts out and losing down the stretch on a Sunday at Muirfield Village GC is a better judge of merit than three second-place finishes in eight months since turning pro? Who could be the loser if a class act like Rose -- who has top-10 finishes in all four majors -- suffers a letdown after his first career win in the United States?
Rose believes sectional qualifying is "an extension of the U.S. Open," but since when are majors 108 holes? And how can a PGA Tour victory, when stacked up against a one-day shootout, not be worthy of a spot at Pebble Beach? Aren't 72 holes of stroke play against the best competition in the world, or a top-100 ranking for that matter, better ways of ultimately identifying the best golfer? You'd think so.