News
It's Time To Make Disciplinary Actions Known To The Public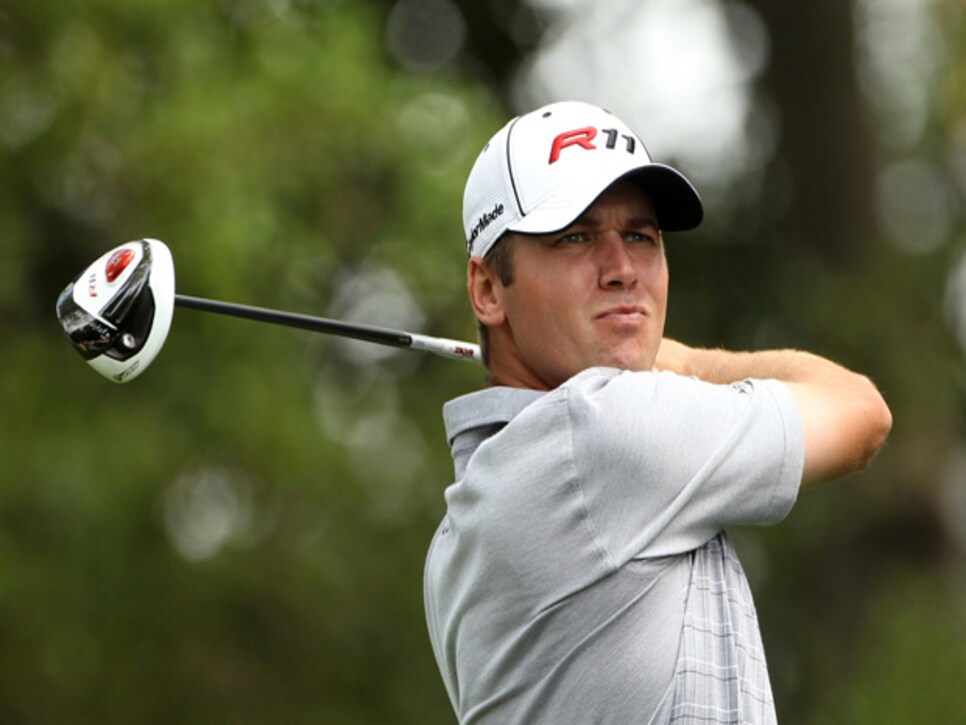 If the PGA Tour fines or suspends O'Hair for his argument with Sabbatini, it should be made public to deter future issues.
On May 24, songwriter Bob Dylan turns 70, which is remarkable in its own right. No one stays forever young. On his 1965 masterpiece album -- "Highway 61 Revisited" -- is a song that pokes fun at reporters trying to write about the massive cultural changes under way without truly understanding those changes. "Because something is happening here but you don't know what it is, do you, Mister Jones?" Dylan wrote in "Ballad of a Thin Man."
That's sort of what it is like to cover the PGA Tour when disciplinary matters are the issue. Reporters, as well as sponsors and fans, know something is going on, they just are not sure what. Sean O'Hair may or may not have been suspended, and so might Rory Sabbatini, who may or may not be appealing that suspension. The lack of information is ridiculous. The time has come for the PGA Tour to make public the punishment it levels against players.
One of the hallmarks of Tim Finchem's 17-year reign as commissioner is how successfully he has marketed the image of his players. There are no strikes or lockouts in pro golf. For the most part, there are no competitors coasting while collecting multiyear, multimillion-dollar contracts, as in team sports. And there are very few negative headlines involving criminal activity or simply boorish behavior by pro golfers -- with one or two notable exceptions.
But, as Dylan might say, the times they are a changing. Feuds have always existed in golf; it's just that in a Twitterized and cell-phone-camera world, it's much more likely those feuds will become known. The tour needs to get ahead of the matter and send a strong message to its members that bad behavior will not be tolerated, whether it be verbally abusing a teenage volunteer or two players treating each other disrespectfully in front of fans and TV cameras.
What we have here is a case of the tail wagging the dog. The tour, it seems, is afraid of angering its members by making public disciplinary actions. But an effective way to modify behavior is public humiliation. If a player has been fined for vulgar language, tell us about it. If a player has been suspended, let us know. And while we are at it, how about publishing a list of the 10 slowest players? Since the tour is unwilling to assess penalty strokes for slow play, perhaps public ridicule will address that growing epidemic.
The players -- and the tour -- point out they are independent contractors, unlike those in team sports. That's true, but there is one thing the players do understand: money. The companies that spend millions on endorsement deals have the greatest sway over the players. Don't you think a company laying out a bushel of cash to market an image and likeness will get in that player's ear if the fact he has been disciplined for bad behavior is made public?
Earlier this year, when Tiger Woods spit on a green in Dubai, the European Tour fined him and made the fine public to impress upon the host nation that the tour understood it was a culturally offensive act and took the matter seriously. Asked about it, Finchem said: "As you know, we don't discuss disciplinary action that we may take or might have taken."
That is a mistake. Virtually all team sports have taken an image hit in recent years as a result of negative headlines. The most effective action the PGA Tour can take to protect the mostly pristine image of its players -- and to protect its title sponsors and player endorsement partners -- is to penalize inappropriate behavior and make those penalties public.