golf pride
Three critical tips when it comes to your grips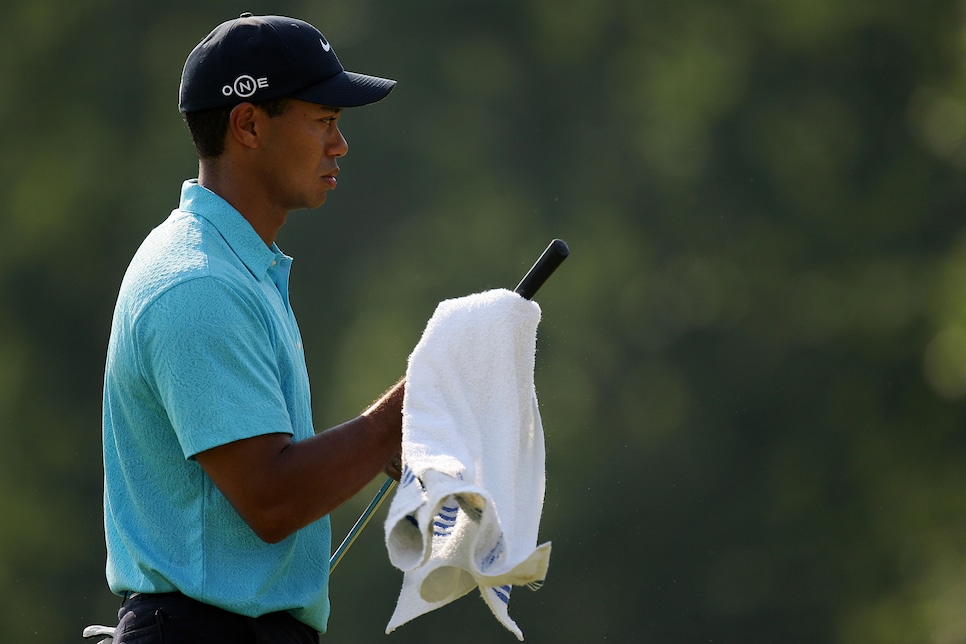 Most everyday golfers can't relate to tour players when it comes to their equipment. They swing at super human speeds and well, we do not. They hit the ball often in the center of the face and, well, we do not. They're able to shape their shots and manipulate their hands around the greens and, well, we do not. One area, however, where we can learn from the game's best regarding equipment, however, is their approach to their grips. Here's three tips from the tour that we all should implement regarding the one piece of equipment our hands come into contact with on every shot.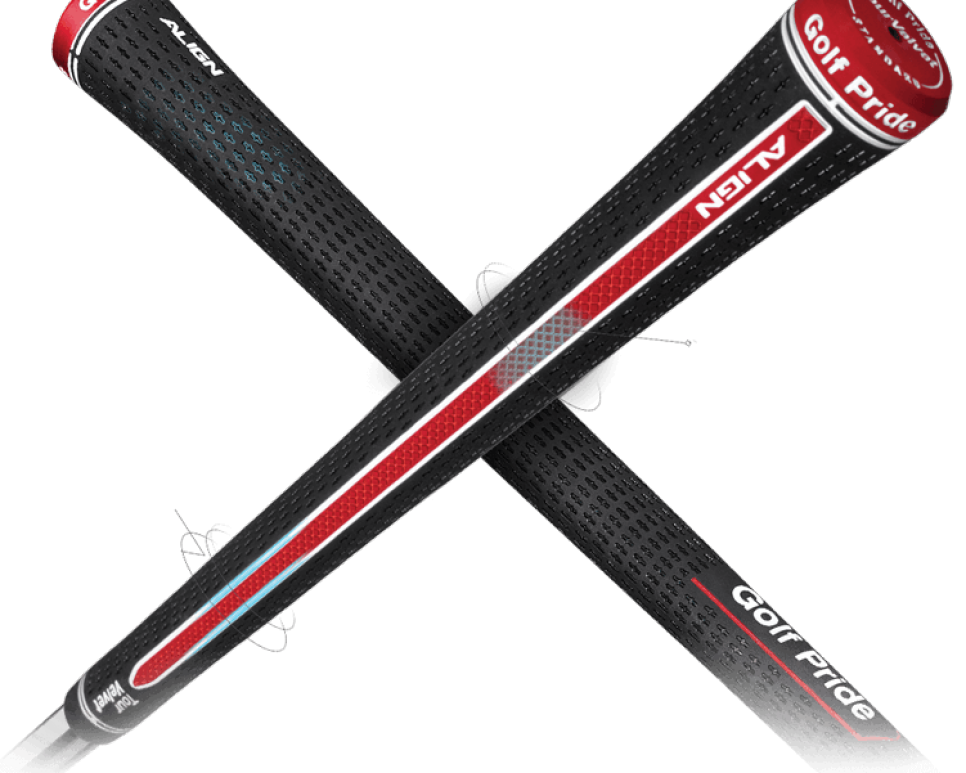 OK, we know. Tour players get their grips for free so it is easy for them to swap out their grips every three or four weeks. No one expects you to do that. But re-gripping after every 40 rounds or so makes eminently good sense. If you wait until your grips become slick you are already compromising performance, often gripping the club too tight, resulting in a lack of distance and often a bit of a slice because you're not releasing the hands at impact, but rather holding on for dear life.
Golf Pride has conducted some initial research that says you're two yards longer with fresh grips over worn ones. Before you sniff over two yards, think about being fit for your latest driver or irons. Pretty sure the one going two yards longer gets the nod.
The research was conducted at Golf Pride's fitting studio in Pinehurst, 17 right-handed male golfers with handicaps between scratch and 5 were given three fitted Titleist MB 7-irons (37 inches) with Project-X shafts. Each shaft had three different Golf Pride Tour Velvet standard size grips. One new grip, and 2 exposed to ultraviolet (UVA/B) light. The UVA/B exposed grips were placed in a QLab QUV Accelerated Weather Tester chamber for 8 hours and 24 hours. Participants hit 10 shots with each grip into a simulator off an artificial turf surface with a TrackMan 4 launch monitor collecting performance data. After every six players, a new set of grips were put on the test clubs.
When players used a new Golf Pride Tour Velvet grip compared to the grip placed in the weather chamber for 24 hours, their average ball speed increased by 1.3 mph and the average carry length increased by 2.3 yards. Further, the face impact location of the new grip compared to the worn grip showed a dispersion increase of 11 percent and 10 percent in the x-axis and y-axis, respectively. This demonstrates the possible slippage or rotation of the worn grip in the players hands during their swing.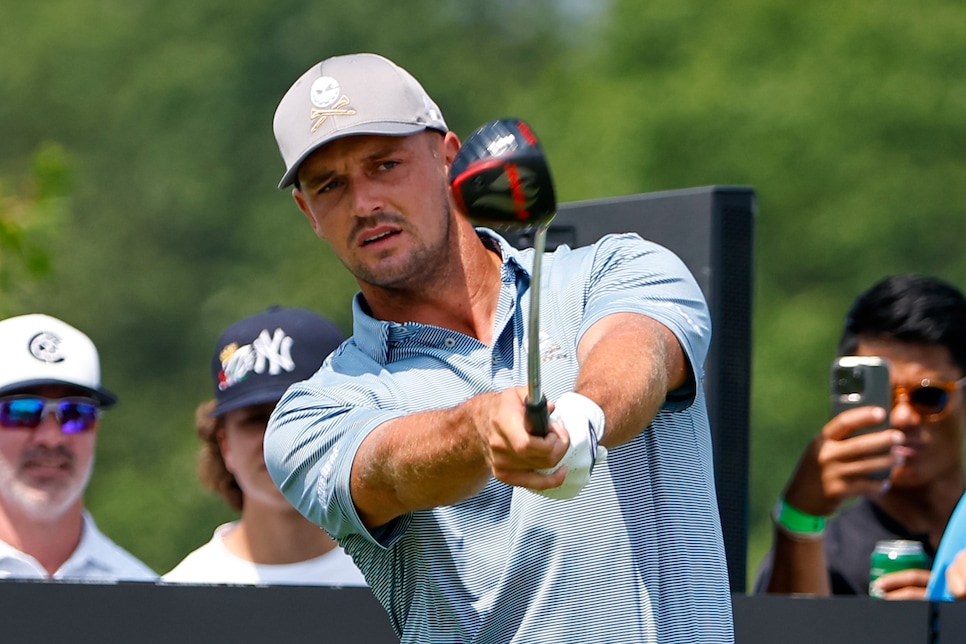 Most golfers simply use the grips that come on the clubs they purchase but most golfers are far from standard size when it comes to their grips. Tour pros such as Bubba Watson and Bryson DeChambeau use tremendously oversize grips (Watson, for example, does so in order to reduce the chances of a bad hook) and a number of tour players have found that building up the grip under one hand with extra wraps of tape while leaving the grip size alone in the other hand delivers specific performance benefits for them in terms of shot shape, with the goal being to remove variables that might lead to poor shots.
As for everyday players, Mike Nicolette, a former PGA Tour player and winner of the 1983 Bay Hill event, has some advice. "If you're not sure about grip size, err on the small side," he says. "You want that grip to be living in your fingers, not up in the palm of your hand and if you go a little smaller, you can still get the grip into your fingers and still play it adequately.
Nicolette, now senior director of R&D for PXG, knows, however, that one size does not fit all. "Now, smaller grips may not hold true for someone who has some arthritis or some bad pain in their hands," he said. "They probably want to err on the side of something bigger and softer just for comfort. At that stage it's not just about performance, it's about not hurting, too."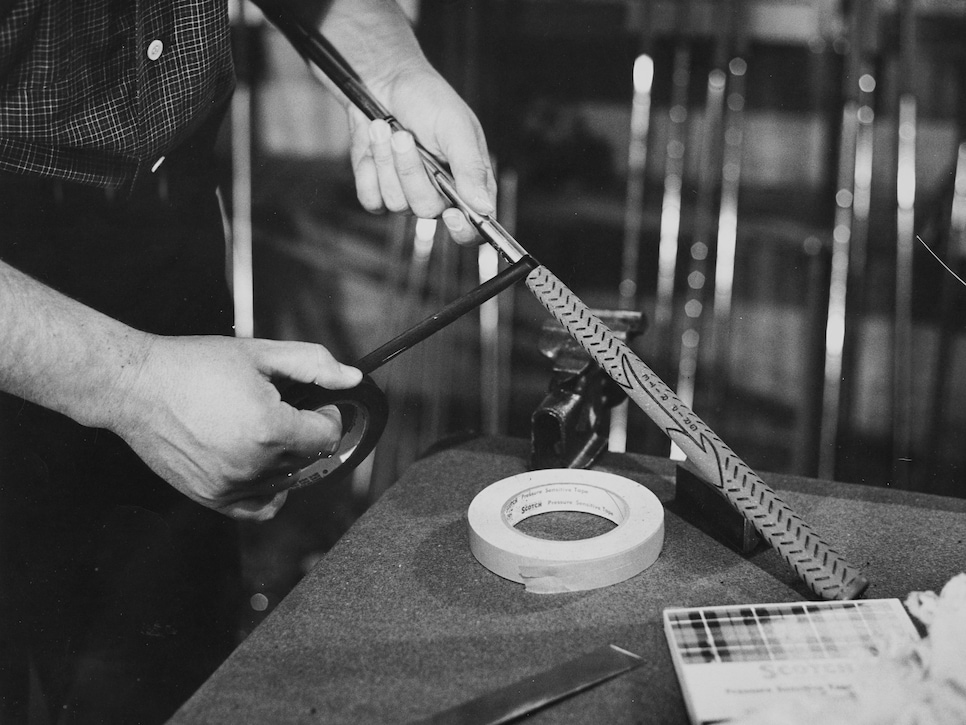 Let's face it, the high majority of everyday golfers almost never clean their grips. This despite seeing tour players and their caddies constantly wiping them with a towel. Turn over your golf bag. How much debris comes out? That junk is getting all over your grips along with dirt, sweat, etc. No wonder your grips are slick even though they look fine.
"You should be cleaning your grips every two or three rounds," says Nicolette. "Put the grips in a tub with really hot water and get a little scrub brush and get after it all the way around the grip. Take a nice dry towel and dry them off completely and your grips will feel brand new. People underestimate how things such as sunscreen residue get on the grip and affect performance. And don't worry that the grips will be damp. Guys on tour use the wet end of a towel to wipe them and then dry them with the dry end right before a shot so you'll be fine."
Nicolette also offers one more pro tip for cleaning grips.
"You need to make sure you have a towel that's dedicated for cleaning the grips of your golf clubs," a dirty towel is going to do you no good."