Equipment
Golf Pride continues to show its colors with red, white and blue MCC Align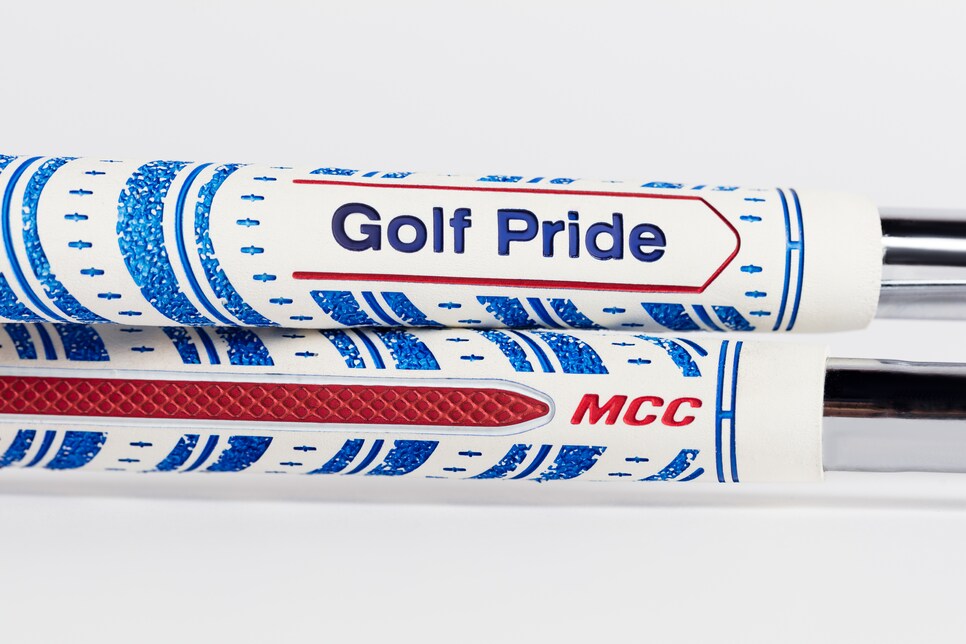 Golf Pride is not only the leading maker of grips, but it has a proclivity for debuting special editions of its grips, such as a return of the original Green Victory or the colorful MCC Teams grips introduced this year. Now the company has announced another option—its red, white and blue version of its MCC Align grip. Available only at store.golfpride.com, the standard size grip is priced at $11.49 per grip, same as the stock MCC Align model.
Although the U.S.A.-themed color scheme is eye-catching, it's the Align technology that's intriguing. For years golfers have used "ribbed" or "reminder" grips with a spine underneath to assist hand placement.
With the MCC Align, a raised ridge along the underside of the grip assists golfers in the quest for consistent placement of the hands on the grip.
"Regardless of how you hold the grip or how technically sound your grip is, if you do it the same way every time, you will likely lower your scores," says Bruce Miller, product manager for Golf Pride. "This helps you get the clubface square to the ball at impact every time."
Still, these grips aren't just for those having difficulty placing their hands on the club in the same position. Even the best in the world use reminder grips, as about one-third tour pros use a reminder grip, according to Golf Pride.
And now they can use it in a new color scheme.