News
Kim Hopeful To Return For Ryder Cup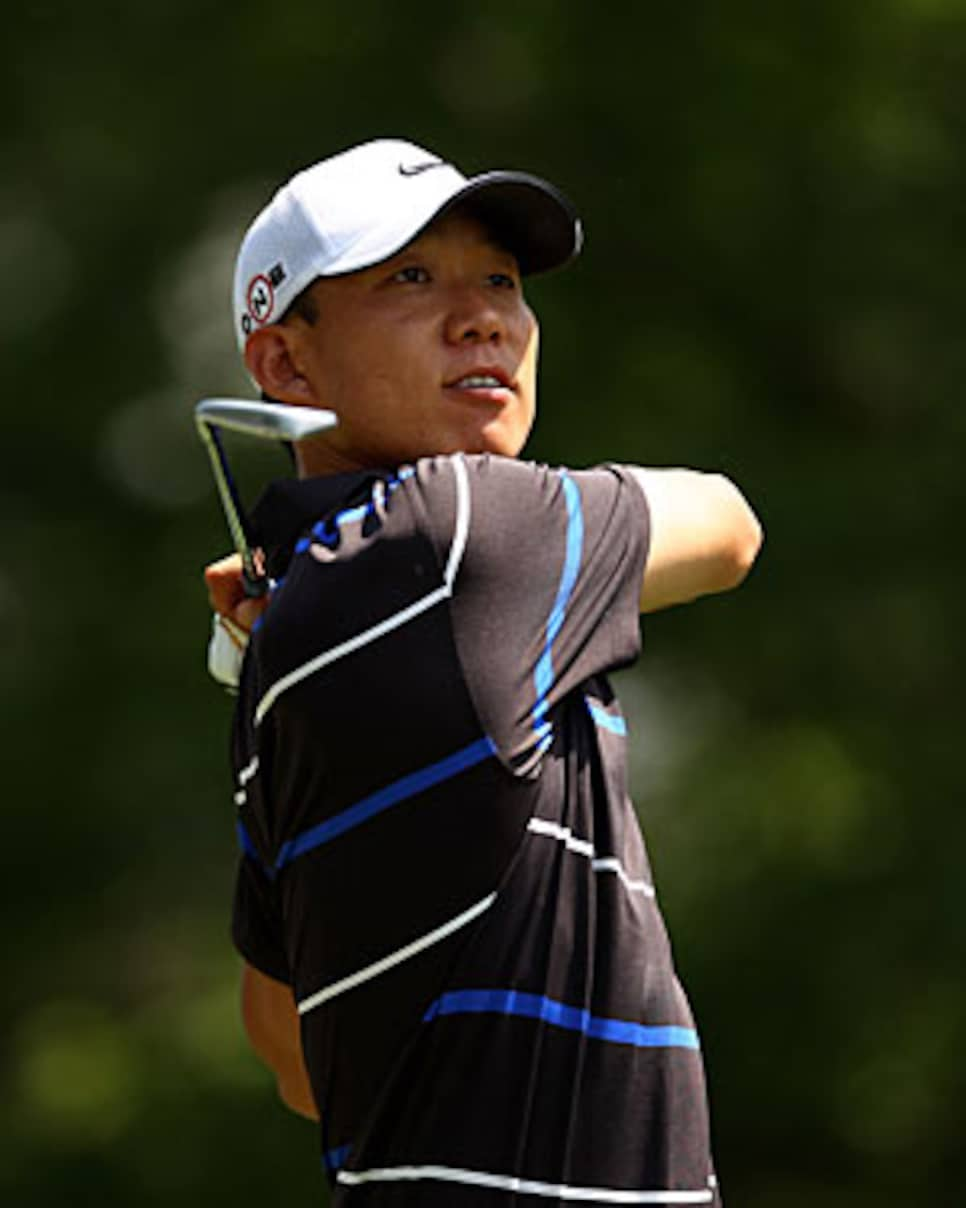 Kim finished T-7 at Quail Hollow last week.
PONTE VEDRA BEACH, Fla. (AP) -- Anthony Kim played hurt for two months in hopes of piling up as many Ryder Cup points as possible before the pain in his left thumb kept him from competing.
Now he figures he'll have one month to make an impression on Ryder Cup captain Corey Pavin.
Two days after surgery to repair ligament damage in his left thumb, Kim said he would miss the next two majors - the U.S. Open and the British Open - and plans to return at the Canadian Open if his rehabilitation goes well.
Within two hours after surgery, he was on the phone with Pavin.
"I'm not an agent, I'm not selling anything," Kim said Friday from his home in Dallas. "I told him, 'Listen to this and I'm done, I won't bother you again. I want to play on your team so bad that the reason I played hurt is to make the team. I promise you if you put me on the team, I'm going to have a good attitude going over there. I'm the kind of player you want.'"
Despite the thumb injury, the 24-year-old Kim won the Houston Open, finished third at the Masters and was in contention Sunday at Quail Hollow before tying for seventh. By then, he said the pain felt like a knife piercing the area between his left thumb and index finger. He said it cost him 20 yards off the tee.
Kim is expected to be out 10 to 12 weeks, which would put his return right around the British Open at St. Andrews. Kim said he does not think he will be ready to contend.
"The tournament I come back for, I'm going to be prepared and feel like I have a great shot to win the tournament," he said. "There is a little learning curve. What Tiger (Woods) did at the Masters was incredible. But I won't go to a tournament and have an excuse that I haven't had time."
Kim is No. 2 in the Ryder Cup standings, but they are fluid during the year of the matches. Points are based strictly on PGA Tour earnings, and they count double at the majors. The qualifying ends at the PGA Championship, and Pavin will have four captain's picks three tournaments later.
Kim starred for the Americans two years ago at Valhalla, going 2-1-1 and providing plenty of energy with his personality, all the way through to the celebration after a rare U.S. victory.
"The Ryder Cup was a great thing to experience," he said. "I'm not trying to self-promote, but every team I've been on - Walker Cup, Ryder Cup, Presidents Cup - we've won."
His physical therapy hasn't started. Kim's first goal is to get some rest. He said he has trouble sleeping on his right side, but with the surgery to his left thumb, "I got like four hours last night."
"I'm just trying to stay upright," he said.