News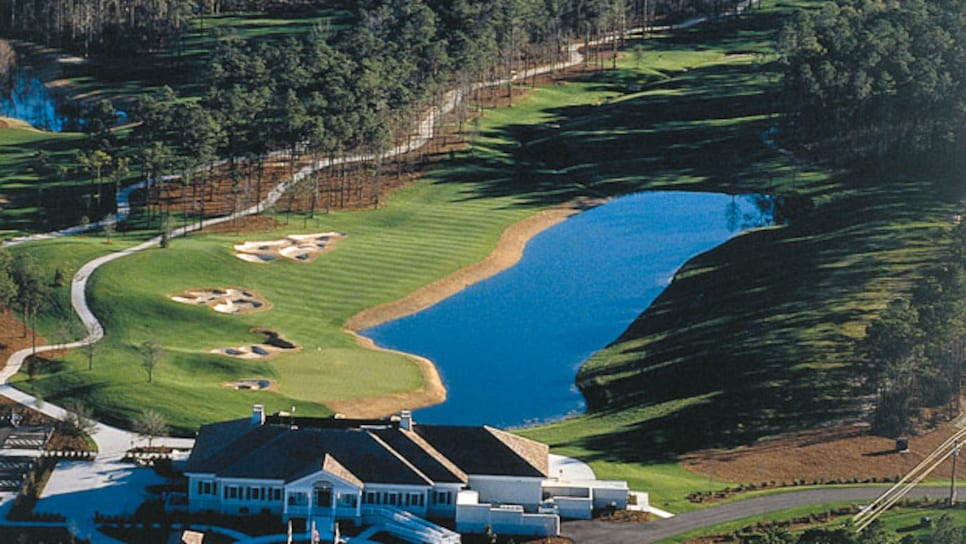 Johnson says TPC Myrtle Beach is an all-around good golf course with a good practice facility.
Long-hitting Dustin Johnson grew up in Columbia, S.C., but the biggest influences in his life have their roots in Myrtle Beach.
Johnson's late grandmother, Carole Jones, owned a condo in Myrtle and was in many ways responsible for raising Johnson. When he enrolled at Coastal Carolina, where he became an All-American, Johnson and the lady he called Momma Carole would eat dinner every Wednesday at The Sea Merchants, still one of his favorite restaurants -- as much for the memories of his grandmother as the food.
Now that Johnson has blossomed into one of the world's best players, he has a home on the Intracoastal Waterway and intimate knowledge of one of the great places in America to play golf.
None of the courses we play on tour is wide off the tee, so mostly I look for tight-driving courses with good greens. My favorite is TPC Myrtle Beach. It's a fairly tough Tom Fazio course, narrow off the tee, good par 3s and 4s...just an all-around good golf course. Great practice facility, too.
There are others I spend time at. I like Tidewater GC and Plantation. It plays between the Intracoastal and the marsh. I've also played The Reserve GC a bunch because it's real narrow. It's a Greg Norman course, and if you miss the fairway, you're pretty much out of play. There's also DeBordieu Club, near Pawleys Island. It's on the marsh near the ocean, offering some nice views.
Wachesaw Plantation Club is another Fazio course with really good greens. And at Barefoot Resort, I'm partial to the Pete Dye Course. Once again, you've got to drive it straight there.
For my money, the best place to stay is the Marriott at Grande Dunes. It has a spa right there and just a host of nice amenities. Plus it's close to a lot of fun attractions. I've never been to any of the country western theaters, but I hear they're really good. The Alabama Theatre, Dixie Stampede and the Carolina Opry are all right there. I have been to the House of Blues, though, and it's a lot of fun.
If you're looking for something to do with the kids, there are theme-based putt-putt places everywhere. Of course, the entire Grand Strand is one of the great beaches anywhere in the world. And there are the water parks; Myrtle Waves is my favorite.
There's tons of shopping. We've got two good outlet malls, one on Highway 501 and one in North Myrtle.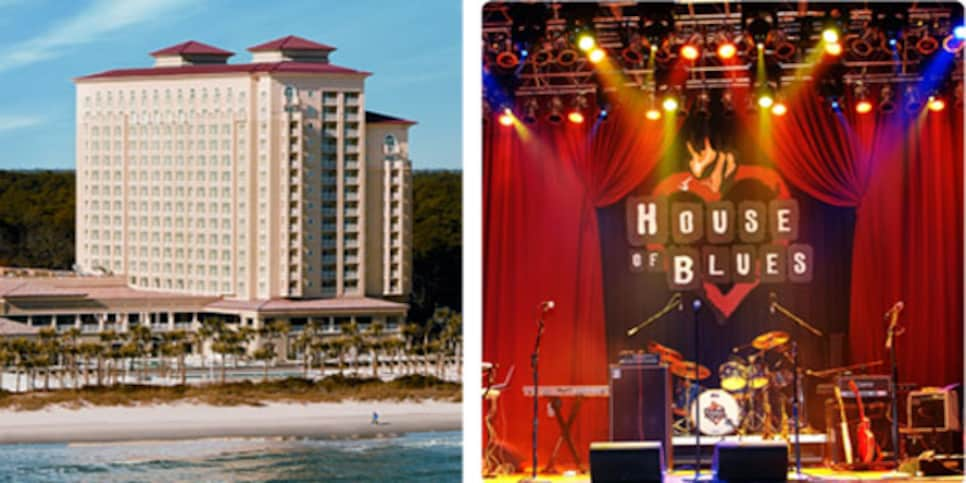 The Marriott at Grande Dunes (left, courtesy of Marriot at Grande Dunes) has a host of nice amenities. The House of Blues (right, courtesy of the House of Blues) is a place to relax and have fun.