The Loop
My Town: Padraig Harrington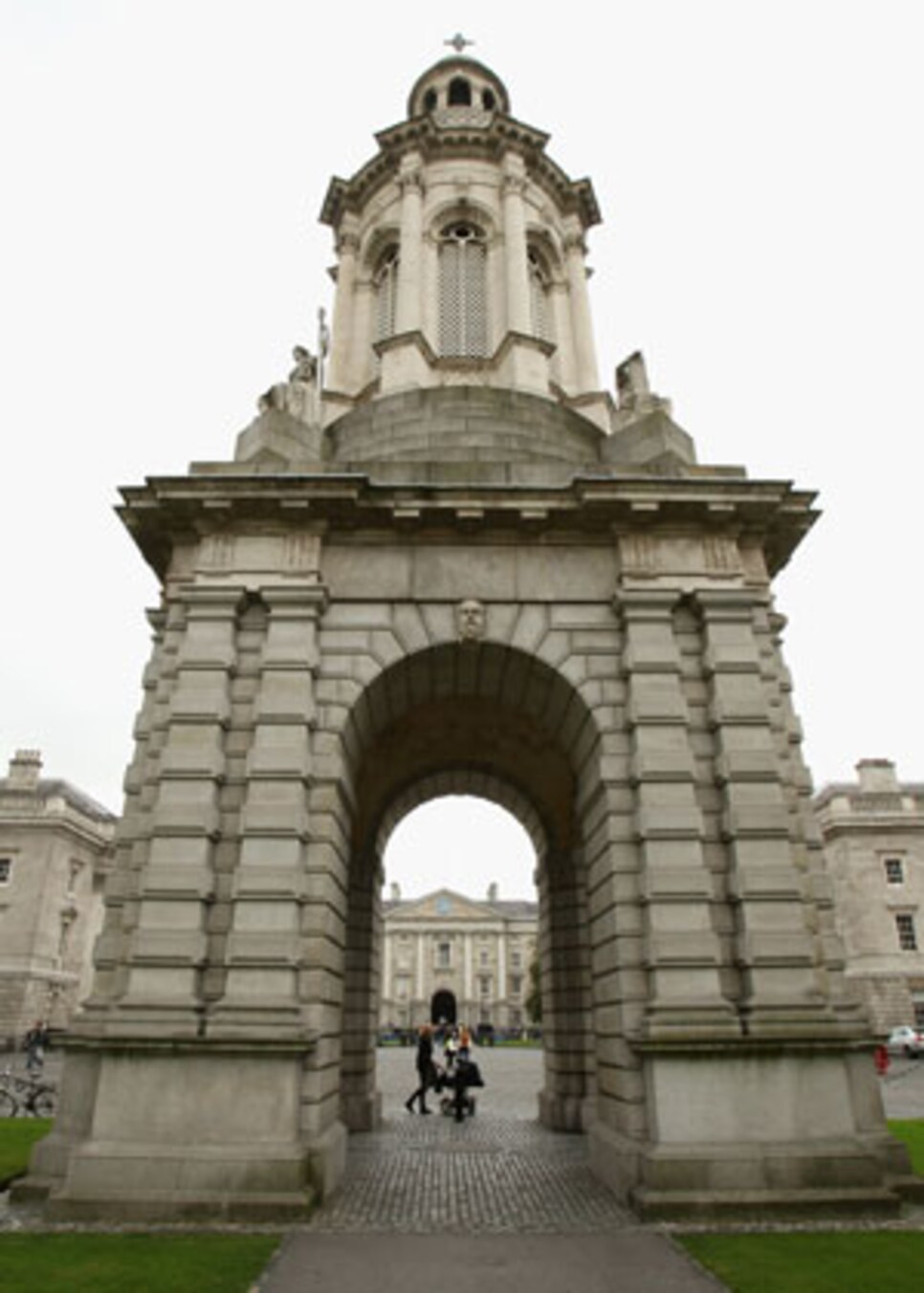 Trinity College, a significant attraction in Dublin.
Padraig Harrington grew up in Rathfarnham, a suburb of Dublin, Ireland, and he still makes his permanent home in the Fair City, though he doesn't quite frequent the same haunts of his youth now that he has a wife, two kids and three major championships.
Ask him, for instance, to give an account of what he considers some of the best pubs and restaurants in and around the city, and he offers a wide grin, but little in the way of detail, as if he's not about to give up a secret. "They're all good," he finally says.
But what of his favorite? "No, I don't have any favorites," says the 38-year-old. "I did when I was younger, but let me just say that they're all good, and we'll leave it at that."
Fair enough. Now ask Harrington about golf in Dublin, and he's got a few suggestions for you.
The best course in Dublin is Portmarnock GC. It's a really unusual place. I say that because it's a very fair links course. Normally, that's not something you encounter; links isn't about fairness. It can be unforgiving. But Portmarnock is unique. It's a good, solid test.
Another course I like is The Island. It's a classic links with a lot of great views. It's surrounded on three sides by the sea, and it's close to the Dublin airport so it's not a bad place to start if you're itching to get a round in soon after you get off the plane.
I think the European Club is very good, and it's hard to top Royal Dublin GC, of course. It's the second oldest club in Ireland, designed by Harry Colt. It's located on Bull Island, which is also a bird sanctuary. For folks willing to venture outside of Dublin proper, you might want to check out the K Club. It's where the Ryder Cup was played in 2006. There are 36 holes, all pretty good.
My advice is to stay in the city, near St. Stephen's Green, which is the city's central park. Once you're there, you're pretty much centered with anything you want to do.
There are a lot of good hotels in the area, but I think for my money I'd stay at either The Shelbourne Hotel or The Westbury Hotel, which was recently renovated. Those are top of the line, and I would recommend them to anyone.
The Shelbourne has some notable features. The Lord Mayor's Lounge is a must-stop at least one afternoon for the traditional tea hour. If you want a real feel for the local scene, Dubliners often go to the hotel's bar, Horseshoe Bar, which has been serving drafts for more than 50 years.

__Left: Portmarnock GC (by Stephen Szurlej); Right: Courtesy of Guinness Storehouse. __