News
My Town: Shaun Micheel's Memphis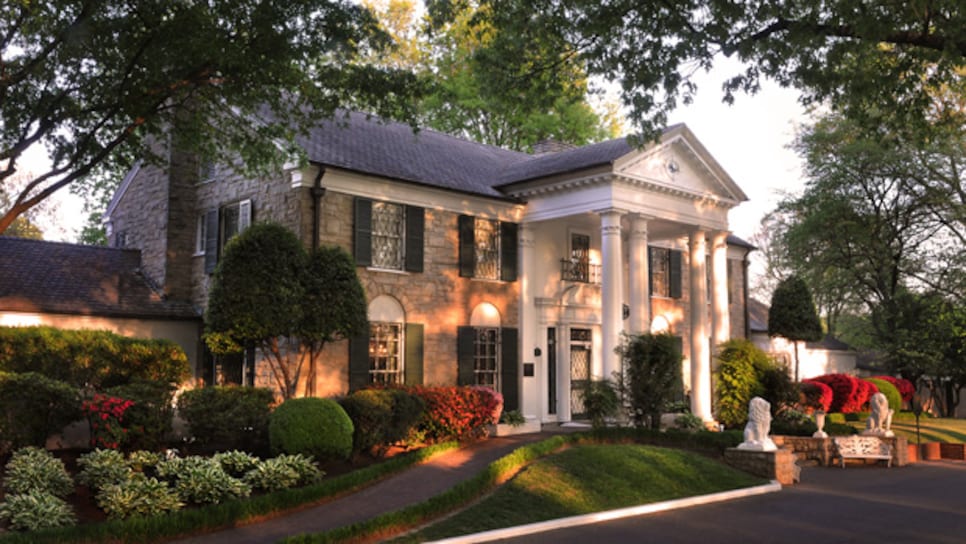 Graceland is the place to learn about the King of Rock n' Roll.
If the Gods of golf are only going to give you one moment in time, the one they granted Shaun Micheel was pretty special. Coming to the 72nd hole of the 2003 PGA Championship
at Oak Hill CC with a one-shot lead over Chad Campbell, Micheel rifled a 7-iron to within inches of the cup. Since that day he has struggled with a series of physical issues, including major shoulder surgery.
But while Micheel may be best known for that one memorable shot, in Memphis he is better known as a favorite son. His father, Buck, was one of the original FedEx pilots. Shaun may have been born in Orlando, but his heart and home are in Memphis, where he is as comfortable backstage with his pals in KISS as he is in a dry-rub rib joint.
I had the good fortune of growing up at Colonial CC, which is one of the city's more venerable courses. Colonial South is where the PGA Tour played the Memphis event when Danny Thomas had his name on it. Colonial became famous when Al Geiberger shot the tour's first 59. It's a private course, but if you can find a way to get on it, it's an incredible layout.
Last year Justin Timberlake opened up Mirimichi GC, an old public course that he bought and had rennovated. The course has won several environmental awards, including one from the Audubon Society for its wildlife habitat and water conservation. In addition to a regulation 18-hole course, there's also a nine-hole executive course, Little Mirimichi, and short- game practice area. TPC Southwind is where they now play the St. Jude Classic. It's one of the more difficult TPCs we play. Memphis CC is another gem where local legend Cary Middlecoff hung out.
Memphis is all about dry-rub barbecue. Rendezvous is my favorite place. The Rendezvous ribs, well there's nothing like them. There are plenty of other good places too. Corky's is probably the most advertised. There's also Interstate Barbecue and Neely's Bar-B-Que.
For finer dining there's a place down-town called Felicia Suzanne's that offers great food. Suzanne is the actual chef. She worked with Emeril Lagasse for a while. Great Southern dishes.
With two young boys, I don't get to go out and do the sports bar thing much anymore, but Booyas Burrito Beach is a hybrid Tex-Mex restaurant and sports bar with a bunch of big TVs and good food. If you're looking to catch a game, you could do worse.
The best place to stay in the city is The Peabody. It's a classic-style hotel that's famous for its ducks, which march to and from the hotel lobby twice a day. The ducks date back to the 1930s. Plus it's in a great location; when you walk out the front door, you've got the Rendezvous right across the street.
When people think of Memphis, they either think of Elvis or FedEx. You've definitely got to go to Graceland and learn about the King of Rock n' Roll. A good place to take the kids is the Memphis Botanic Garden. And the Memphis Zoo is among the best in the country. It's got polar bears and penguins and pandas.
And you shouldn't miss Beale Street. They really fixed it up, made it more family oriented. There are enough restaurants the kids can go in. B.B. King's is there. You've got the FedEx Forum and the Gibson Guitar factory right there. It's kind of a nice little package.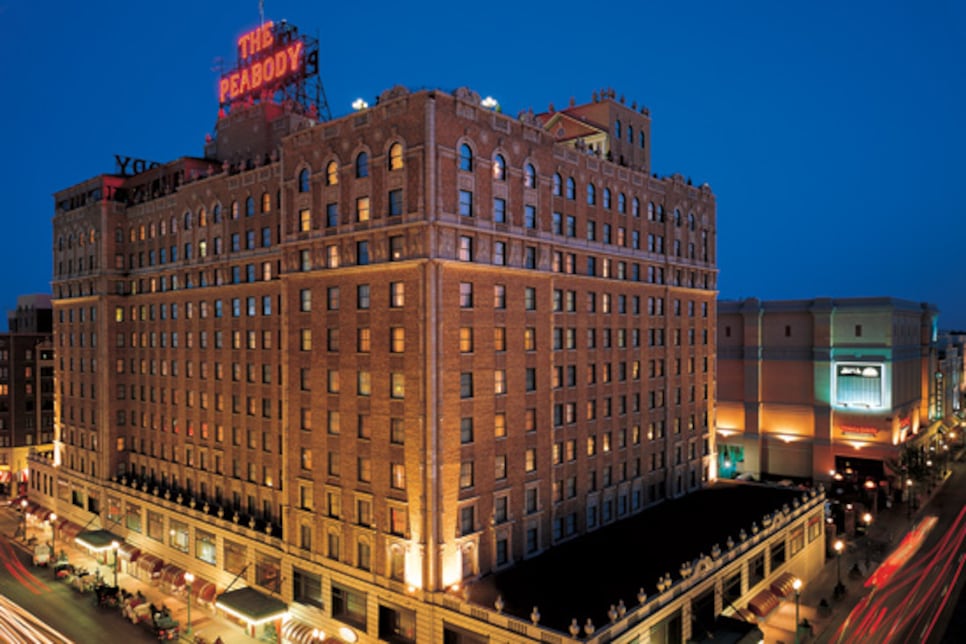 The Peabody, a classic-style hotel, is famous for its ducks, which march to and from the hotel lobby twice a day.