News
McIlroy Picks Jack's Brain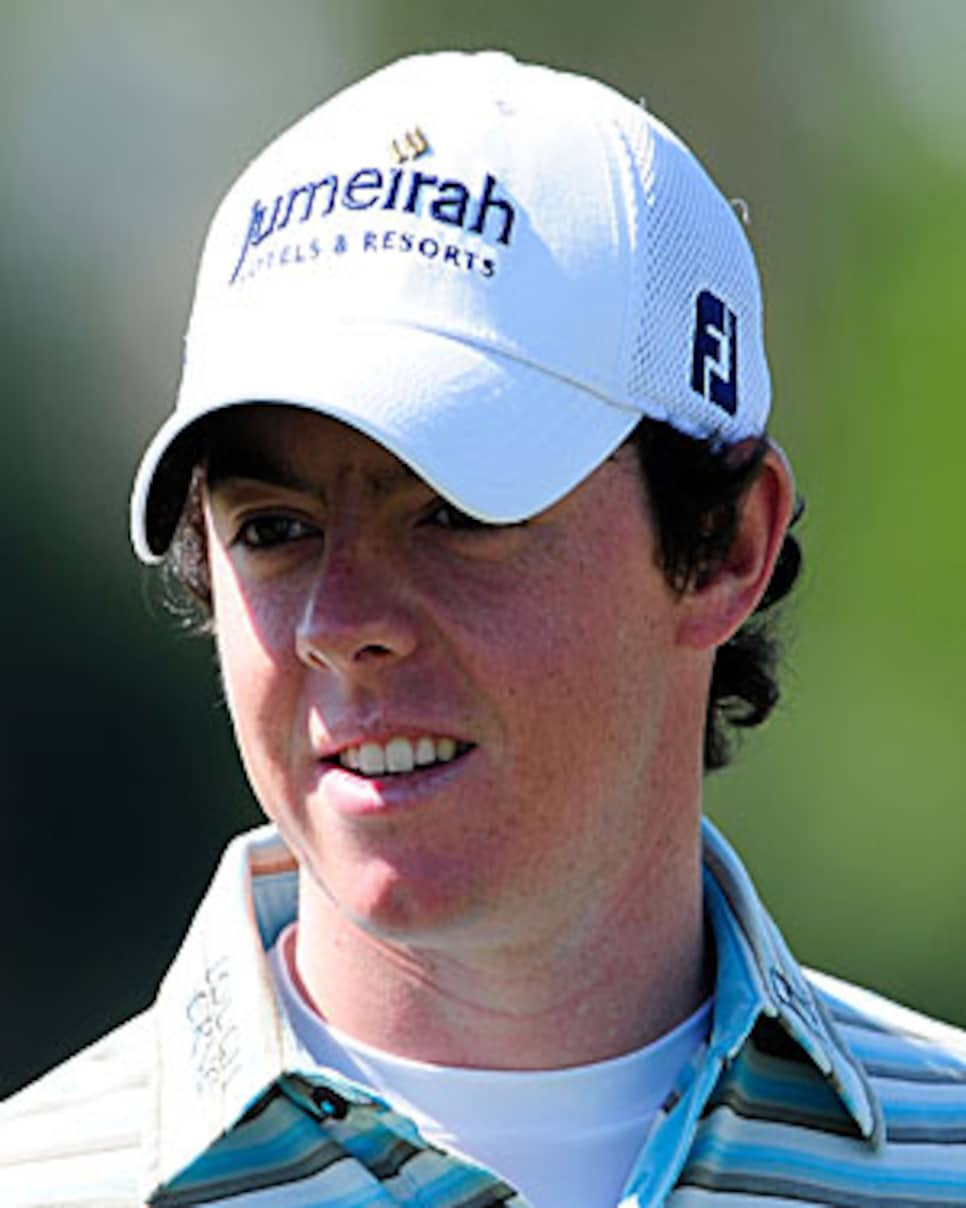 Although he's already enjoyed a meteoric rise, McIlroy admits he needs to work on his mental approach.
DORAL, Fla. (AP) -- Rory McIlroy began his road to the Masters with what he calls the "best 90 minutes" he has spent in a long time.
He had lunch last week with Jack Nicklaus.
"An unbelievable experience," McIlroy said Tuesday.
McIlroy, a 20-year-old from Northern Ireland who already is No. 9 in the world, met with Nicklaus at The Bear's Club on the eve of the Honda Classic, a lunch set up through a network of friends.
He wanted to learn as much as he could about winning from Nicklaus, whose 18 professional majors are the benchmark in golf. He got more than he could have imagined.
"It was great to sit down and talk to him and see his approach to winning and what went through his head whenever he was in contention, and what things he might have done differently than other people," he said. "It was probably the best 90 minutes I've spent in a long time."
McIlroy won the Dubai Desert Classic last year for his only European Tour victory, although he has contended enough times to move into the top 10 in the world and be viewed as one of golf's rising stars. He has been working with sports psychologist Bob Rotella for help with finishing off tournaments.
It didn't hurt meeting with Nicklaus.
The one story that stayed with him was Nicklaus' tale that he didn't win the best tournament he ever played. That would be the 1977 British Open at Turnberry, the famous "Duel in the Sun" in which Nicklaus and Tom Watson shot identical scores each day until Watson closed with a 65 -- one last birdie on the 18th hole -- to win by one shot.
"I think one of the biggest things that I took from it was patience, and just to learn to wait and learn to bide your time and know that if you believe in yourself that it will happen," McIlroy said. "So it's just a matter of waiting and staying patient."
He figured Nicklaus was similar to Tiger Woods in terms of winning big in the majors, building a lead and crushing the competition. What he realized was that the Golden Bear often waited for the competition to wilt.
"His mindset to winning was different than I thought it would be," McIlroy said. "He waited for guys to make mistakes. He had a lot more majors handed to him than he won."
McIlroy didn't come to lunch with a list of questions, but said he was nervous.
"I felt very privileged to be able to have lunch with him, and just to pick his brain," McIlroy said. "He's won 18 major championships and just to get some of that knowledge and to just learn from it, it was incredible."