News
Masters TV Ratings Rank Third All-Time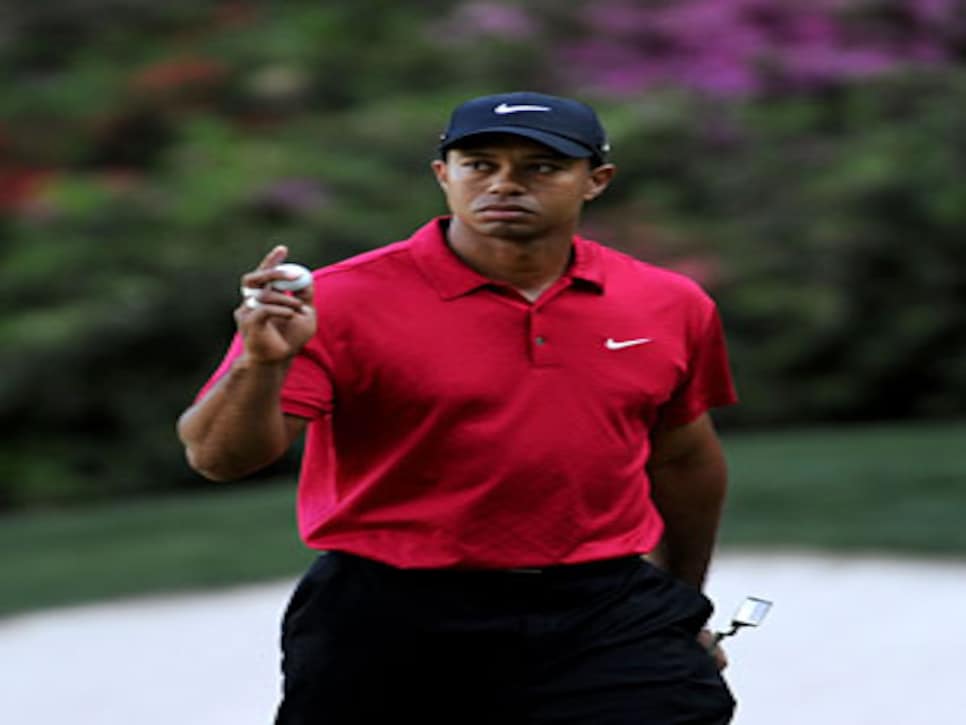 Woods' return to golf couldn't match the ratings produced by his first Masters win in 1997.
NEW YORK (AP) -- Phil Mickelson's Masters win, with Tiger Woods lurking but never really in contention, drew much higher television ratings than last year but fell far short of the record set by Woods' first title at Augusta.
Sunday's final round on CBS earned a 12.0 overnight rating and 25 share, up 36 percent from last year's 8.8/21 for Angel Cabrera's win in a two-hole playoff. But it didn't come close to matching the 15.8/32 for Woods' first Masters victory in 1997.
It was still the third highest overnight rating for a final round of any golf tournament since at least 1986, which is as far back as the records go. Woods' second Masters title in 2001, when he became the first player to hold all four professional majors at once, drew a 12.9/27.
Woods' return to golf after a sex scandal led to a five-month hiatus generated a ratings increase of 43 percent for first-round coverage on ESPN. Woods was never completely out of it during the weekend, but he wasn't able to make a sustained run at the leaders after three bogeys in four holes on the front nine Saturday.
Ratings represent the percentage of all households with televisions tuned into a program. Shares represent the percentage of all homes with TVs in use at the time. Overnight ratings measure the nation's largest markets.