News
Kiawah Island Golf Resort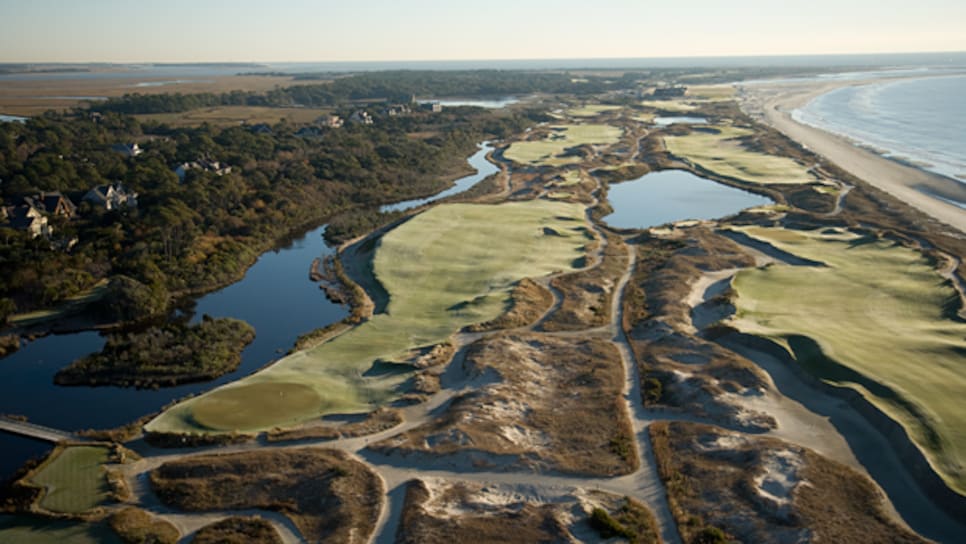 The famed Ocean Course will host the 2012 PGA Championship.
With all due respect to TPC Sawgrass, Whistling Straits and Harbour Town, the Ocean Course at Kiawah Island is probably Pete Dye's best and most famous design. Unlike the crown jewels of many of the great American golf architects (such as A.W. Tillinghast, C.B. Macdonald and Alister Mackenzie), the public can actually play the Ocean Course, one of Kiawah Island Golf Resort's five 18-hole layouts.
I've been lucky enough to experience the Ocean Course a dozen times since it opened in 1991, including during a bachelor party weekend with my buddies and a second honeymoon with my wife on our 10-year anniversary. But the most memorable has been in an annual event hosted by the resort called the Friendship Cup.
In competition, the Ocean Course, nestled on a windy strip of sand dunes hard on the Atlantic Ocean, is too much golf course for me. (We'll see what the pros say when it hosts the 2012 PGA Championship after infamously being the site of the 1991 Ryder Cup.) Still, I play in the Friendship Cup because 1) the resort's Sanctuary Hotel is one of the very best I've ever stayed at; 2) my buddy Tom, my partner in the tournament, is such a good golfer -- he's played in the U.S. Mid-Amateur -- he takes all the pressure off my game, allowing me actually to enjoy myself; and 3) whether I play well or not, the views from all 18 holes are gorgeous.
Tom and I managed to win the Friendship Cup a few years ago, thanks to my two pars and a bogey on the first three holes (he made a double, a triple and an X), and his three-under score the last 33 holes. Our name is on the trophy in the Ocean Course's magnificent clubhouse, right next to a photo of the victorious '91 U.S. Ryder Cup team. All I can say is, hey, I did my part.
When playing the Ocean Course, our advice is to make sure you take a caddie. Why? For starters, Kiawah's caddies are excellent and, moreover, walking is the best way to enjoy a round of golf -- but also because at the Ocean Course, carts aren't allowed in the fairways.