News
Light's Right For Many Pros, But Heavy Shafts Still Work For Some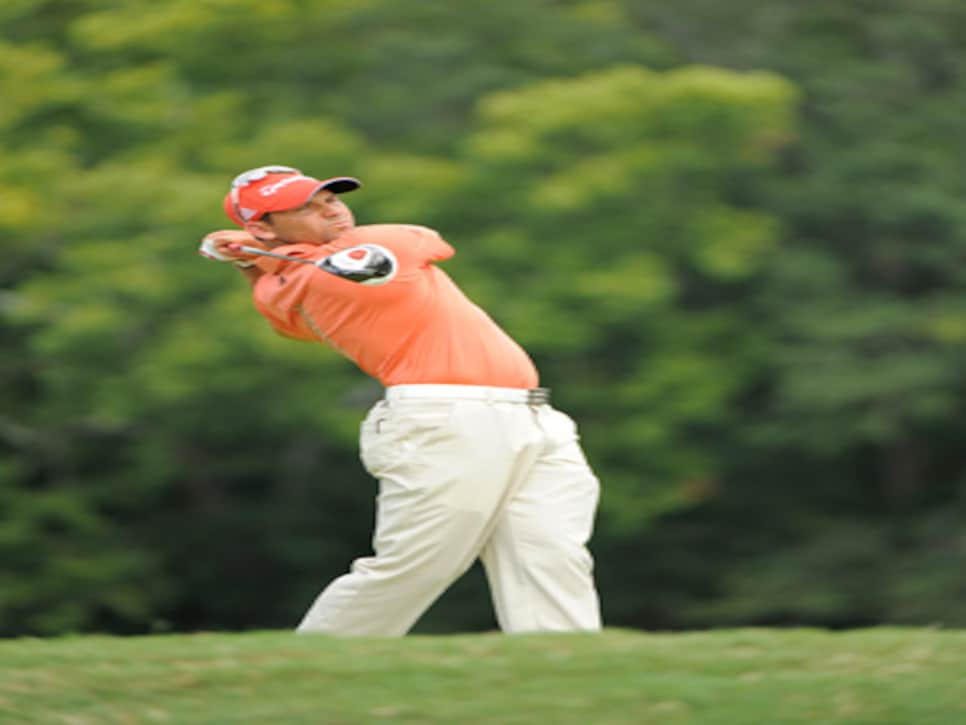 Consistent feel and better control are why Garcia remains a 'heavy.'
Drivers that are lighter (and often longer in length) is a trend that is gaining momentum. In fact, one of the biggest benefits to PGA Tour players in their quest for distance in recent years has been the arrival of lightweight graphite shafts that can withstand the stress delivered by high swing speeds. After all, the lighter the shaft, the faster the club can be swung. The faster the club is moving, the farther the ball goes. It is why the wheelhouse for driver shaft weights on the PGA Tour is in the mid 60-gram range, with some players having tried shafts as light as 43 grams. That was unheard of five years ago.
Some players, however, are bucking that trend, opting to use driver shafts decidedly heavier than most of their tour brethren. With distance considered such a precious commodity, why would players consciously leave yards on the table?
For Steve Stricker it is a matter of sticking with what has worked. "I've always used heavier shafts," said Stricker, who uses an 86-gram UST Mamiya ProForce V2. "I need to feel that weight during my swing. I've tried clubs with lighter shafts, and it didn't work out too well."
Although Stricker uses heavier shafts for familiarity's sake, fitness also has played a role in some players opting for meatier shafts. Those who regularly hit the fitness trailer (e.g., Gary Woodland, who has a 90-gram Aldila RIP shaft in his driver) can more easily handle the extra weight. The number of tour pros opting to use hybrids as fairway-wood replacements is another. Hybrids can be heavy -- about 230 grams, or about 15 percent heavier than most drivers -- and players don't want such a big difference in feel between the hybrid and the driver.
Consistent weighting is a reason Sergio Garcia, who wields a driver shaft weighing 90 grams, takes on the extra heft. "I've been using 90-gram shafts in my 3- and 5-wood," said Garcia. "Going with the same weight with the driver shaft keeps the feel similar. My swing speed is enough so I don't lose distance, and I feel like I gain some control."
Although those using heavy driver shafts are in the minority, if a player is struggling with a lightweight shaft in the driver, it's not a bad idea to go for something heavier. Swing speed will diminish somewhat, but it is quite possible accuracy will improve. No matter how much you hear about the Bomb 'n Gouge style of play, the fact is anyone's game will benefit more from finding fairways.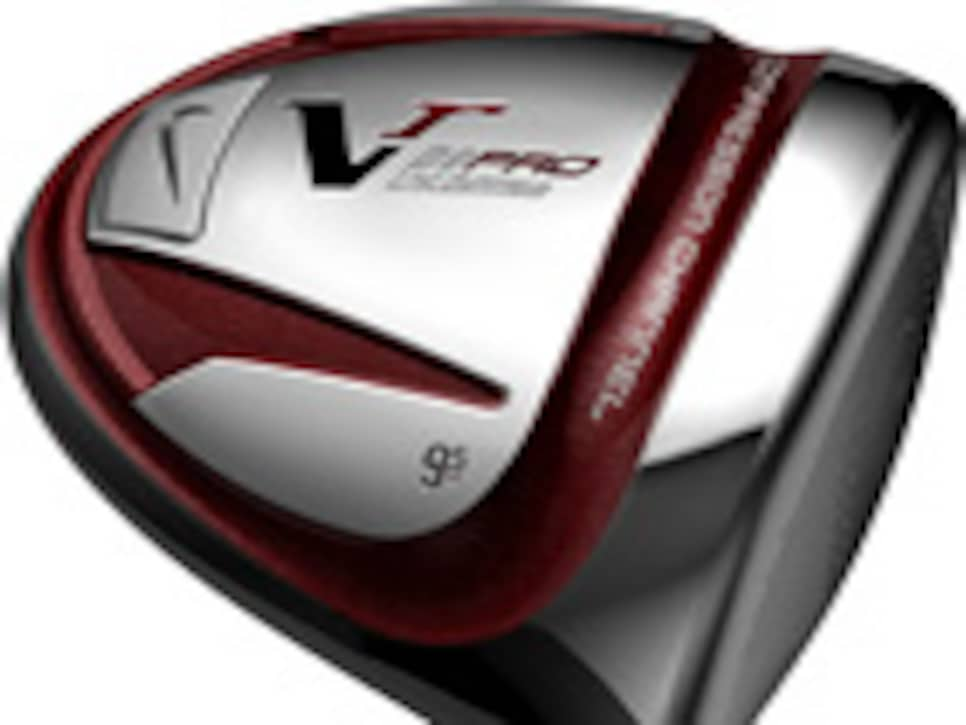 Nike VR Pro Limited Edition
(Lofts: 8.5, 9.5, 10.5 degrees)
A 430cc driver constructed through a four-piece forging process, the VR Pro Limited boasts a new multi-face-thickness design to enhance ball speeds while still utilizing the compression channel sole to assist shots hit lower on the face.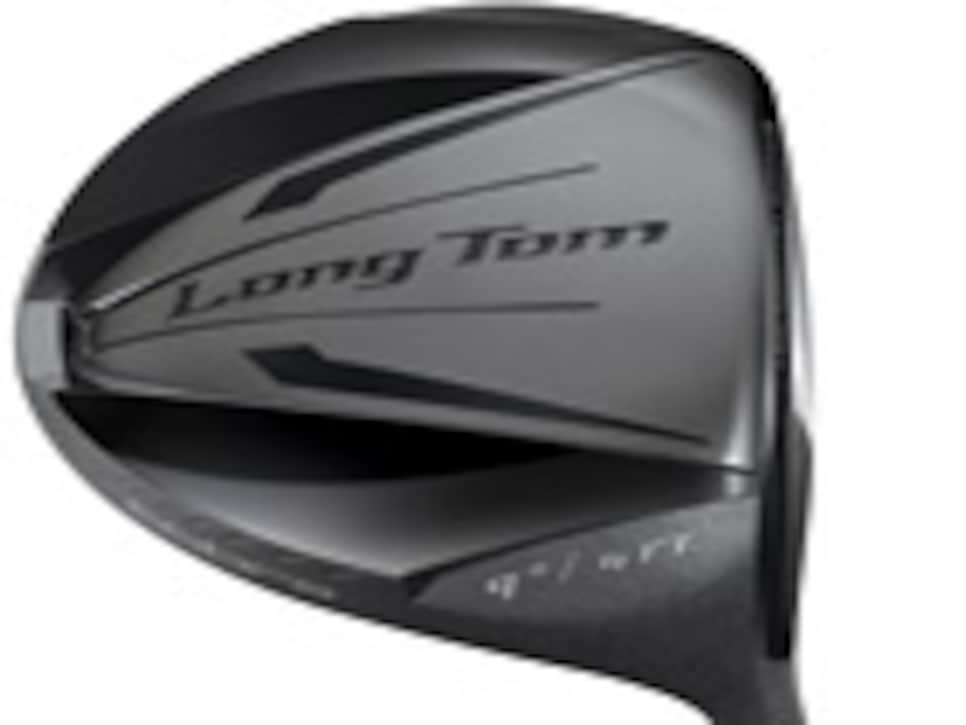 (Lofts: 8, 9, 10 degrees)
Cobra's latest driver release, the Long Tom, weighs a feathery 269 grams and butts up against the USGA limit on length at 48 inches. The face is made from a new, stronger titanium alloy that allows it to be made thinner, saving 20 grams. The club also features a short Winn UltraLight Shorty grip (barely large enough for both hands). The Long Tom, named for a cannon used during World War II and the Korean War, will debut this fall. A limited edition "Raw" version (with no paint or other cosmetics and only 500 to be sold) will be available in October for $499.
Dustin Johnson switched to a new R11 driver head last week despite playing the same R11 all year. He requested a backup R11 but after testing it on the Cog Hill range decided to make the switch. Johnson was second in driving distance at the BMW Championship...Bridgestone's new J40 Black Oxide wedges (52 degrees and a 58-degree bent to 57 degrees) went in Matt Kuchar's bag. It was the first time Kuchar used the clubs in competition. Kuchar also added a 23-degree Ping i15 hybrid...Ping senior design engineer Marty Jertson (who qualified for this year's PGA Championship) led the U.S. to a 17½-8½ victory over Great Britain & Ireland in the PGA Cup at CordeValle GC in San Martin, Calif. Jertson used the Ping G20 irons he designed to post the only unbeaten, untied mark (4-0) on either side. In his singles match Jertson used his G20 pitching wedge to hole out from 138 yards for eagle on the par-4 10th hole.