News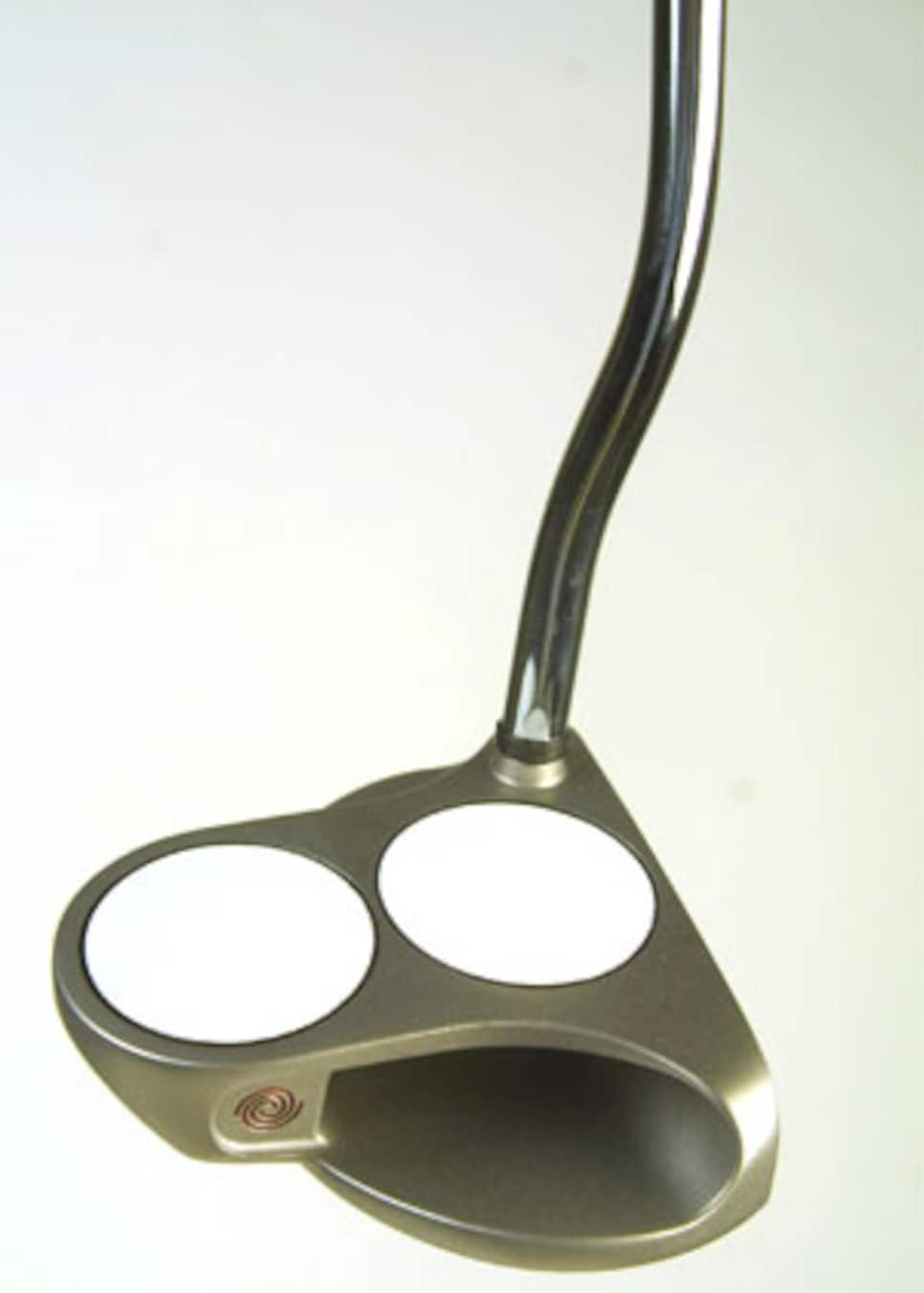 In 2002 Odyssey's White Hot 2-Ball started a movement toward mallet putters on the PGA Tour.
In 2002 Odyssey's White Hot 2-Ball sparked a movement toward mallet putters on tour, with the alignment-driven club being the most used putter on the LPGA and Champions tours, while ranking No. 2 on the PGA Tour.
Since that time, the mallet trend has continued at the tour level. According to the Darrell Survey's Golf Equipment Almanac, mallets accounted for less than 5 percent of putters used on the PGA Tour during the 2001 season. That number more than doubled in 2002. By 2005 it reached nearly 25 percent and has continued to climb to the point where the larger-headed putters now account for approximately one-third of all putters on the PGA Tour (at the final full-field event of the year, the Barclays, mallets were used by 35.2 percent of the players).
Why the move toward more mass? Although there are some blades
that provide a high moment of inertia, mallets tend to offer greater MOI. And though golfers tend to think of MOI as only having a benefit in drivers, that would be a mistake.
What most players need to remember is that moment of inertia is about reducing the loss of ball speed on a mis-hit. That applies to putters just as much as drivers. As such, many players would be better served by using putters with a high moment of inertia.
Far from giant hunks of metal on the end of a stick, these flat sticks are a well-thought-out marriage of materials, mechanical engineering and biophysics brought together to help in two problem areas golfers face on greens: consistency of distance on approach putts and stability on off-center hits on the short ones. The ability to push weight behind the face to the back of the putter, thus achieving the inertia benefit, is easier to accomplish in a mallet. Back-weighted putters also tend to reduce the skidding that occurs shortly after impact, making for a smoother roll.
Placing the weight low in the putter is nearly as important as getting it deep. A low and deep center of gravity in an iron or driver certainly makes sense. It helps get the ball airborne and promotes a higher launch angle. But isn't the idea of a putter to get the ball rolling forward as soon as possible to reduce backspin and skid? Wouldn't a higher center of gravity better achieve that?
Not exactly. When a putterhead twists at impact, it produces unwanted spin. Mallets, with their higher MOI, produce less twisting on off-center hits, resulting in less skidding. Additionally, because of the large putterhead, the center of gravity needs to be back and low. To do otherwise would result in a putt being driven into the ground, resulting in a longer hop and skid than is desired.
Of course, some of these mallets boast designs that look like discarded props from a science-fiction movie, but fact is the technology works if you can stomach the sometimes (but not always) unconventional look. Will some of the wilder concepts elicit a little chirping from your opponent about the "frying pan" or "branding iron" you are wielding? Sure. But when your putts start dropping, the only sound you'll likely hear is a fatigued sigh of resignation.
And that's the best explanation of all for the move to mallets.
Titleist won the driver count by one (23 to 22) at the BMW Championship. The victory for Titleist, which recently introduced its 910 series of drivers to the tour, is significant in that it ends TaylorMade's five-plus-year streak of topping the driver count on the PGA Tour. Although the BMW was a limited-field event (70 players instead of the normal 156), keeping the driver-win streak intact remained important to TaylorMade. A company spokeswoman said that the company spoke to players about switching, but no tee-up money was offered as an incentive.
Although he led the FedEx Cup race heading into the BMW Championship, Matt Kuchar made an equipment change, taking out his Fourteen Golf iron-like 4-hybrid and replacing it with a wood-like Ping i15 23-degree hybrid. Kuchar made the change to add some height on his shots...A week after changing to TaylorMade's R9 SuperTri driver, Justin Rose (below) was back with the company's Burner SuperFast driver that he won two events with earlier this season. Rose was 17th in driving distance at Cog Hill, averaging 299.5 yards in finishing T-21...K.J. Choi switched to Ping's new Scottsdale Tomcat blade-style putter at Cog Hill and finished T-3 at the BMW Championship, ranking T-6 in both putts per round and putts per GIR. Choi had ranked T-104 and T-88 in those stats, respectively, prior to the BMW.