News
Congressional's Setup Opens Pros To Utility Irons Off The Tee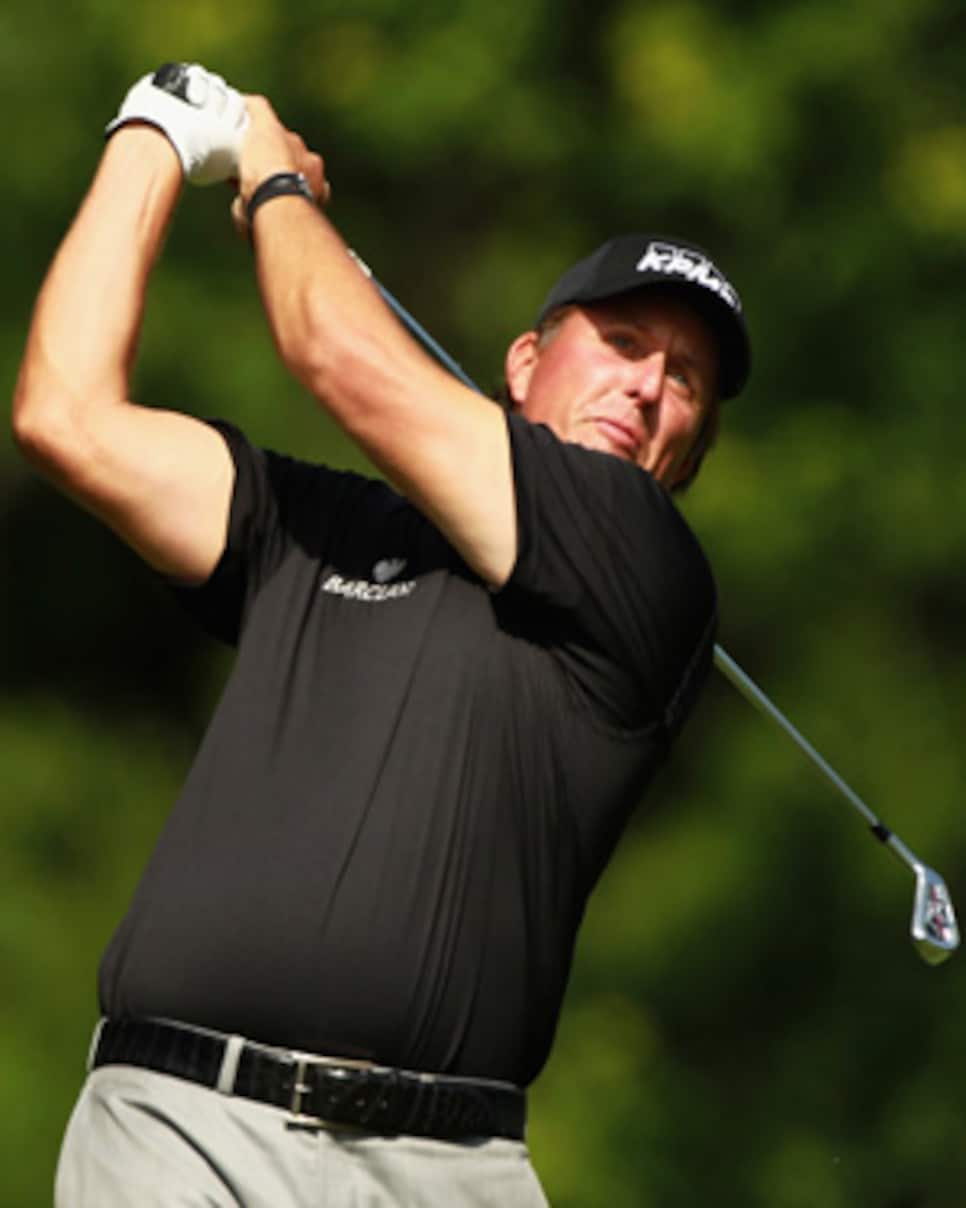 The Open (Set) Doctor: Mickelson's lineup shift ahead of the national championship is familiar.
You often hear players talk about "peaking" for the majors. That mindset extends to their equipment as well. At the Memorial, Phil Mickelson was in full pre-U.S. Open equipment mode, testing a Callaway X-Tour Authentic Utility iron -- an 18-degree club bent stronger than the stated loft.
The club is not new. Mickelson has had it for about six years. However, "It hadn't quite worked right until I bent it, tweaked it a little bit, now it feels pretty dialed in," said Mickelson. "I've been experimenting the last few weeks trying to get the right 2-iron that flies about 255 or so off the tee, which is kind of what I'm gunning for."
The move is not quite as drastic as Lefty's two-driver strategy that helped him win the 2006 Masters or the no-driver tactic that backfired at the 2008 U.S. Open, but it is indicative of how players pay particular attention to their set makeup heading into the majors.
At the U.S. Open that often means the addition of long irons. The firm fairways coupled with the penal rough make accuracy off the tee imperative. As such, many players seek a club that goes straight but with a penetrating flight that will run after the ball lands.
"I am excited about the three clubs that I'll use off the tee as far as driver, 3-wood and 2-iron...I feel very confident [with them]," Mickelson said at Muirfield Village GC following his pro-am play. "I hit [the 2-iron] very well today, so I think it's going to be the mainstay. It'll be in for the U.S. Open. I'm excited to get over there and see how exactly I'm going to attack the golf course."
On any given week on the PGA Tour, there are only about 15 utility irons or 2-irons in play. At last year's U.S. Open at Pebble Beach GL, however, that number soared to 32. Among that group was Stewart Cink with a Nike Pro Combo OS 2-iron, Angel Cabrera, who added a Ping i15 2-iron, and Ricky Barnes, who, like Mickelson, put a Callaway X-Tour 18-degree utility club in play.
"I just needed something I felt I could find the fairway with and still get pretty good yardage out of," said Barnes. "The links fairways were perfect for that type of club."
In addition to conditions being right for such a club, players may also know their U.S. Open history too, as long irons have a long history at the national championship.
In 1972 at Pebble Beach, Jack Nicklaus' 1-iron smacked the flagstick on the par-3 17th and his ensuing birdie essentially sealed the tournament. Two years later at demanding Winged Foot GC, Hale Irwin, prior to the event, said, "The winner this week will wear out the face of his 2-iron." Irwin then went out and used the club no fewer than a dozen times, including on the 72nd hole, as he won the first of his three Open titles.
Mickelson hopes to have the same kind of success.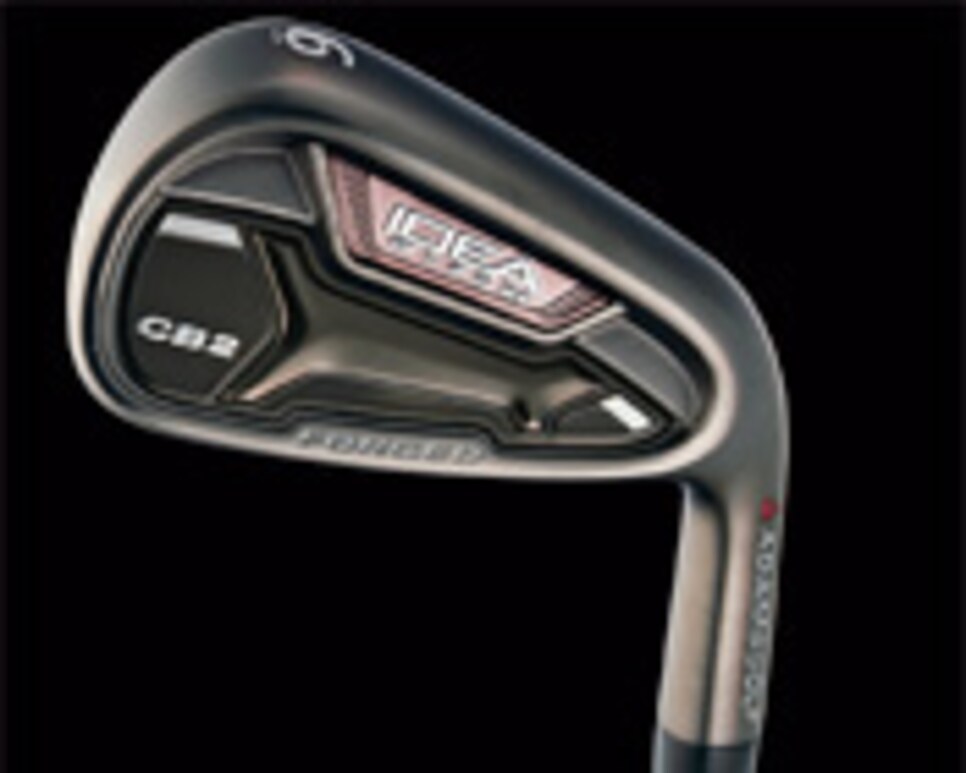 (Lofts: 6-iron: 29 degrees; PW: 45 degrees)
Brittany Lincicome used these irons in winning the ShopRite LPGA Classic. The sole widths on the irons are the same; however the bounce increases from short irons to long irons. Set makeup is 4-iron through gap wedge.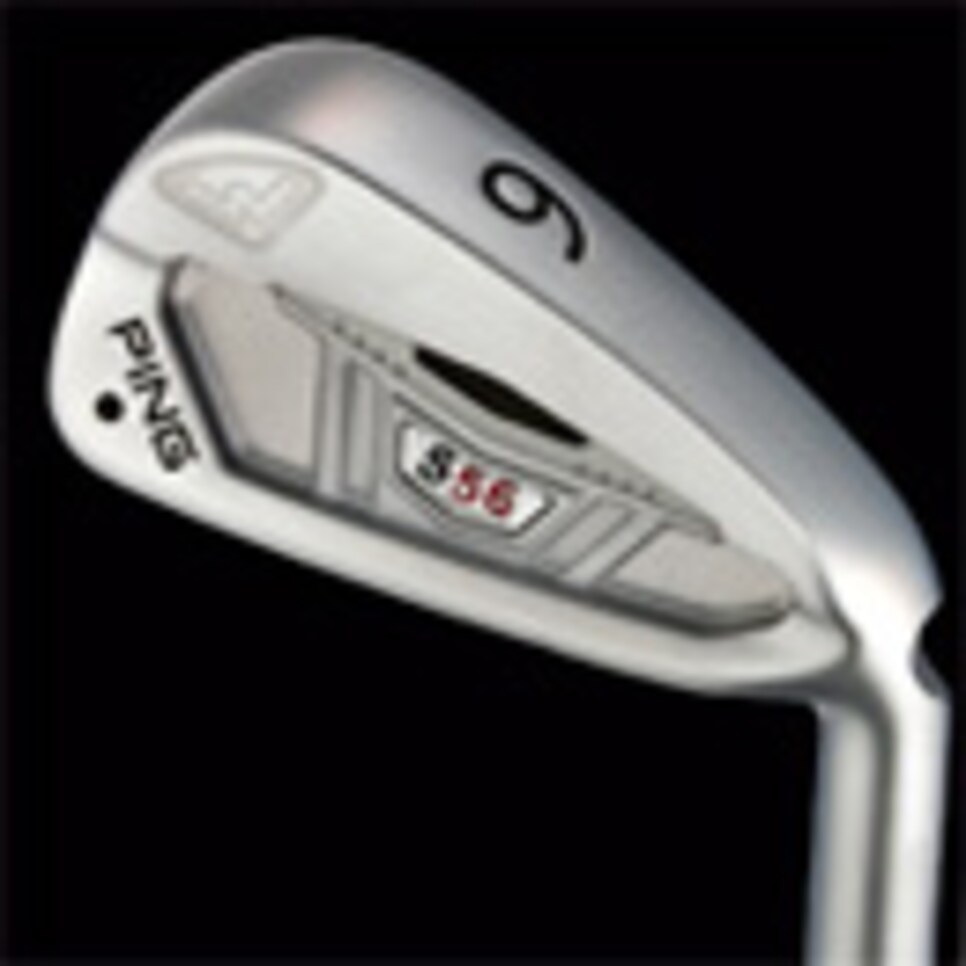 (Lofts: 6-iron: 30.5 degrees; PW: 47 degrees)
Although the body of these irons are made from 17-4 stainless steel, a tungsten weight (which varies in weight) is placed in the toe area in order to place the center of gravity precisely in each iron. The rear cavity in the long irons boasts a stabilizer bar (which is narrower than in previous S-series irons) to enhance ball speed. The S56 features a progressive offset and bounce and can be custom fit for length and lie angle. Additionally, the club is available in a 2-iron for those who still use that particular implement. Bob Gilder used the S56 in winning the Principal Charity Classic on the Champions Tour.
Ping unveiled its new line of milled Anser putters at the Memorial, with two-time major champion Angel Cabrera opting for the Anser Milled Series 5 (a putter with a long-neck hosel that works well with Cabrera's straight-back, straight-through stroke). The putter clicked for Cabrera at Muirfield Village as he ranked T-13 in putting average, taking no more than 28 putts in any of the four rounds en route to finishing T-22...Stewart Cink used Nike's new 20XI ball at the Memorial. The 2009 British Open champion used the firmer X version of the ball in finishing T-30 at Muirfield Village...Much like Augusta National, Muirfield Village often has players adding hybrids as they seek higher-launching shots for approaches into the par 5s. Ricky Barnes was one of those players, employing an 18-degree Callaway Diablo Edge Tour hybrid...Matt Kuchar changed to a TaylorMade Tour Burner 3-wood at the Memorial.