News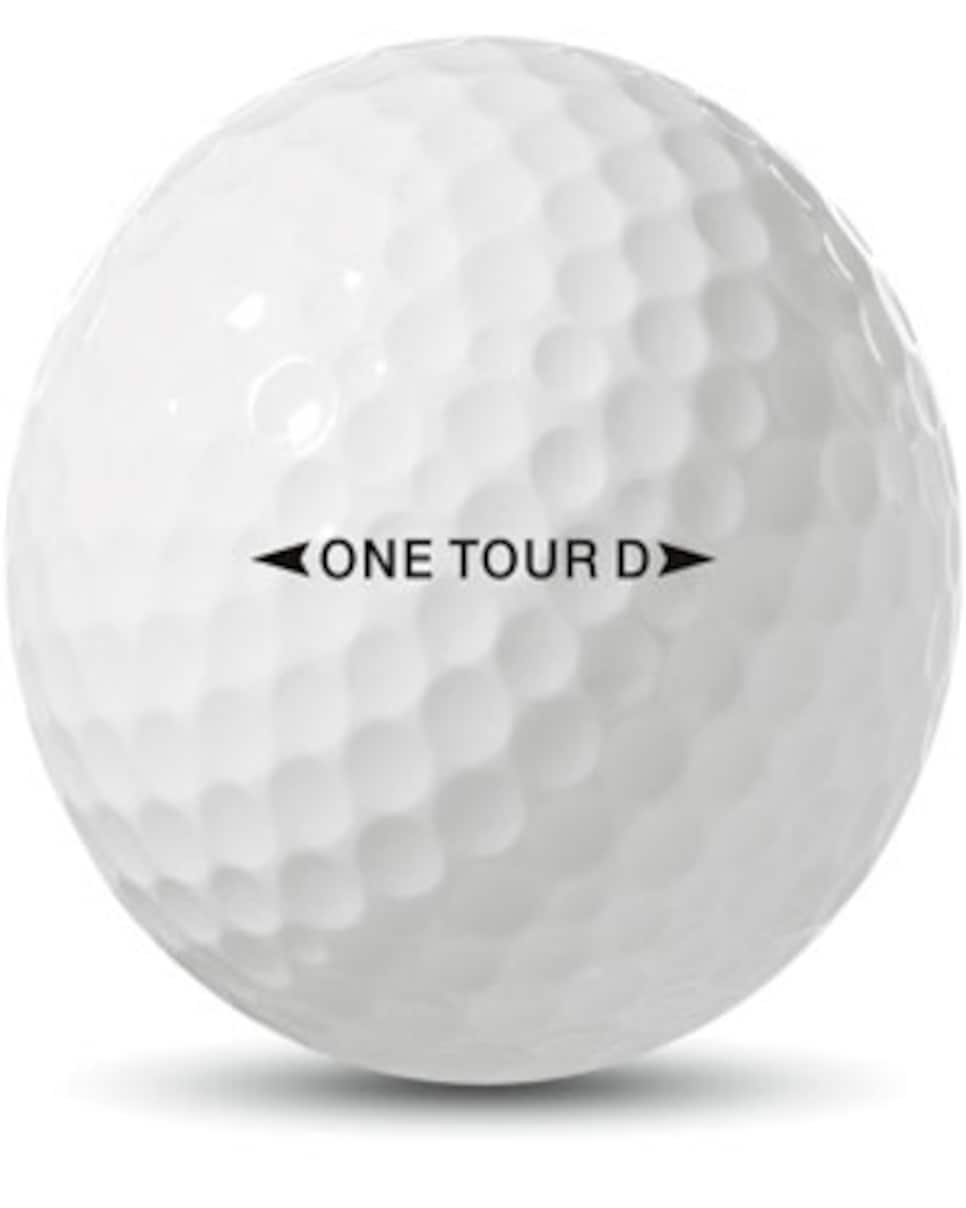 Versions of this four-piece, urethane-covered ball have won four of the last nine majors on the PGA Tour (2008 Masters and U.S. Open; 2009 U.S Open and British Open).
When Hal Sutton heard that Tiger Woods had changed from a wound Titleist Professional golf ball to Nike's solid-core, urethane-covered Tour Accuracy, he said: "That can be a very dramatic change in a person's life."
As it turned out, Woods managed just fine with the new ball. It was the golf-ball industry that underwent the dramatic change after Woods first teed up the Swoosh-logoed sphere in competition a little more than 10 years ago -- May 18, 2000, to be precise -- at the Deutsche Bank-SAP Open in Germany.
Woods had been testing the ball since January 1999 -- nearly 18 months before he put it in play. According to Rock Ishii, Nike's director of product development for golf balls, the World No. 1 hinted before the 2000 Masters he was going to put the ball in play "soon," but did not say when.
"I was surprised it was during the season," said Ishii. "Tiger usually makes changes during the off-season. In May 2000 he said he needed more time to adjust to the ball. Then he's using it in Germany. Tiger finished second there, due to a 7-iron on the 70th hole that flew the green and went in the water. I thought he might stop using the ball after that, needing more time to adjust to the distance gains."
Instead, Woods used -- and won -- with the ball at Memorial. Still, Ishii wasn't sure about the U.S. Open. "Tiger asked for a couple hundred balls so he could take them home and get ready for the Open," said Ishii. "That's when we knew he would play it. We also knew after he won so convincingly with it that a paradigm shift in the market and on tour would occur."
It did. Woods not only won Memorial and the U.S. Open, but went on a run that saw him win six of eight events after the switch, including the British and Canadian Opens. Woods' success had other players curious -- with companies paying notice.
One such situation was Titleist and Davis Love III. Love tested the Nike ball prior to the 2000 British Open at St. Andrews and was mulling a lucrative deal from Nike. Titleist kept him in the fold with a 10-year endorsement contract.
"As far as we're concerned, we're at war, and Love was our Midway," said Wally Uihlein, Acushnet president and CEO at the time. "We take very seriously any threat to our franchise and any attempt to derail our position in the marketplace."
Actually, Woods' switch to the Tour Accuracy may have strengthened the Titleist ball franchise.
"I'd like to see what you have in R&D coming out," said Phil Mickelson (then a Titleist staff player) to Uihlein at the 2000 U.S. Open. What Titleist had was a "Laboratory Test Ball," (the Pro V1). Uihlein acknowledged at the time his talk with Mickelson was a key in the decision to start production of the ball.
"It would be foolish and naive to think that 30 days after a discussion I had with Phil Mickelson that, voilà, something falls out of the white-coated laboratory that represents a magic elixir," said Uihlein.
The Pro V1 prototype was first shown to a large number of players at the 2000 SEI Pennsylvania Classic, generating so much talk that Golf World likened it to, "a carload of teenage girls on its way to an 'N Sync concert." A few weeks later the ball debuted in Las Vegas with 47 players putting it in play, including winner Billy Andrade, and the stampede to solid-core was on. By March 2001 nearly 90 percent of the tour was using solid-core balls. Vijay Singh's win at the 2000 Masters was the last men's major won with a wound ball. The shift found its way to the consumer market as well, where golfers could now purchase tour-level balls that flew farther but didn't cut.
A very dramatic change, indeed.
Titleist had added new drivers -- the 910 D2 and 910 D3 -- to the USGA Conforming Driver List, then had the USGA remove the clubs. The reason? The company didn't want the driver on the list until it was ready to bring it out to its tour staff. According to Titleist, "That should take place by the end of next month. The 910 driver will be re-listed at that time."
White is right: Blake Adams added a belly version of TaylorMade's new Rossa Corza Ghost putter (Equipment, May 24) at the HP Byron Nelson Championship. Adams' longtime putter, which he used throughout his Nationwide Tour stint, broke at the Sony Open in Hawaii, his first PGA Tour event, when his bag fell off a cart on the first hole of the Wednesday pro-am. "Just another hiccup in my journey here," said Adams. "I'm on about putter 12, [but the] Ghost, it's doing great." The nearly all-white mallet served Adams well as he finished T-2, ranking T-11 in putts per green in regulation...Derek Lamely had his clubs and bag stolen from his instructor's Arlington, Texas, garage Monday night before the Nelson. On Tuesday, Callaway's reps built him a new set and had them to him by lunchtime. Lamely was also upset because his yardage book was stolen as well. He had spent Monday charting the course, which he played for the first time during Thursday's opening round.