News
What To Expect For Tiger At Augusta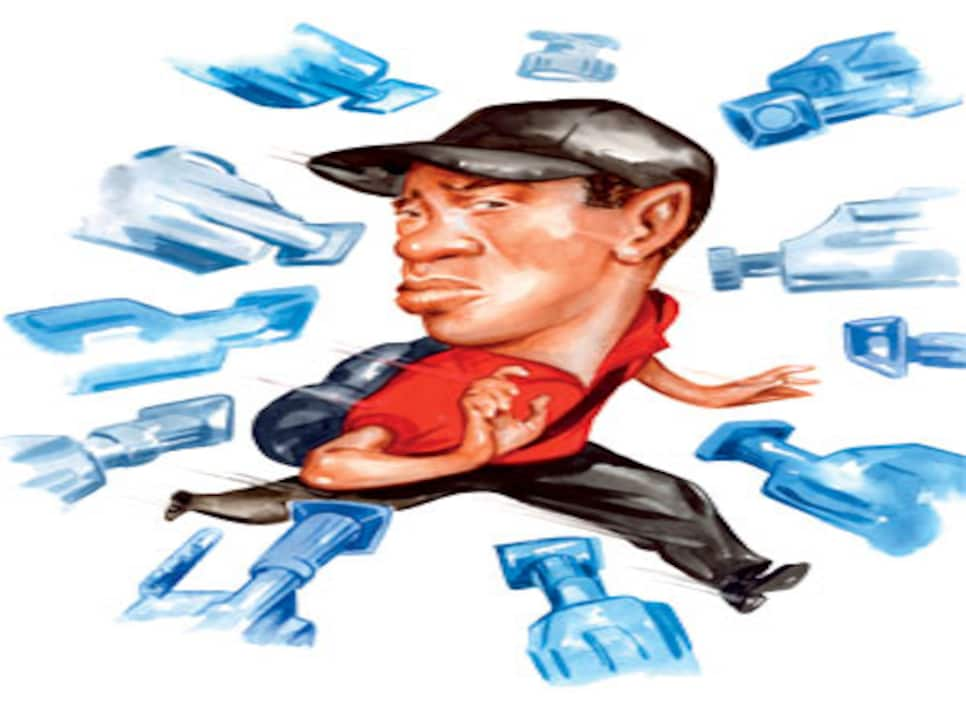 W__ill tournament operations, including security, be affected by Tiger's return?__
Augusta National officials wouldn't comment on possible changes, citing safety for players and patrons. The security detail is usually among the most comprehensive of any tournament, although an increased number of uniformed law-enforcement officers is likely, particularly in the pairings near Woods' tee times.
How much more media will be in attendance?
Augusta National's deadline for credential requests was Feb. 1, and the club has no plans to issue more inside-the-gates credentials. Outside on Washington Road is another matter. The early-week presence of traditional and non-traditional media could well exceed the scene surrounding Martha Burk's protest of the club's membership practices in 2003.
Will TV expand its live coverage?
Not likely. CBS takes its lead from the club, and Augusta National's M.O. isn't to add hours for one player, even Woods. ESPN will bolster its first- and second-round coverage with live cut-ins and SportsCenter updates. Beyond the cable option, the best Thursday-Friday bet is Masters.org's new Featured Group channel, which includes full-screen HD video on the back nine.
Will Tiger talk to the press?
Yes, but with restrictions. As last Sunday's TV interviews showed, Woods has little inclination or desire to offer details regarding his marital issues. He traditionally gives a pre-tournament press conference at Augusta, but if he does that this year expect him to begin by stating he will only field questions about golf. Same with post-round interviews.
How will his return affect the secondary ticket market?
According to fansnap.com, the number of Masters tickets available on the secondary market decreased and the cost of those tickets jumped about 30 percent in the 24 hours after Woods announced he would play.
Will Tiger stay in one of the club's cabins during the tournament to avoid paparazzi?
Doubtful. Historically only club members and amateur participants are allowed to stay on the grounds.
Woods has long said he doesn't play for second, and a visit to Augusta for a practice round March 22 suggests that remains the case. However, he hasn't won there since 2005, a drought that, more than how he'll respond to the gallery, makes winning a stretch. A top-10 sounds more like it.