News
Longtime LPGA Event Taking Break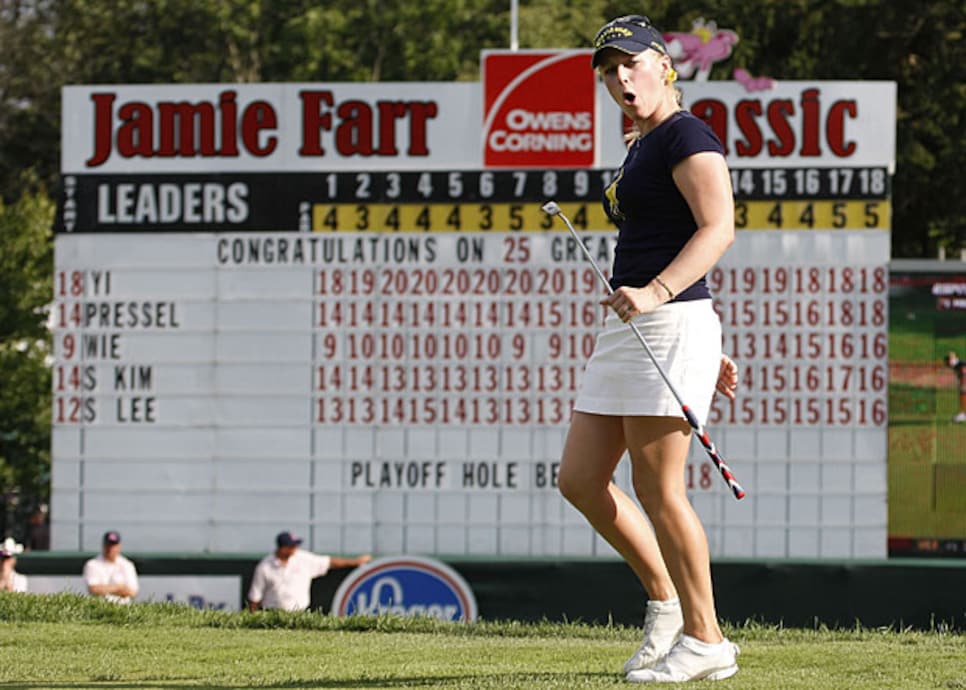 Morgan Pressell won the 25th annual Jamie Farr Owens Corning Classic in 2009.
TOLEDO, Ohio (AP) -- LPGA and tournament officials say the Jamie Farr Owens Corning Classic will take a year off in 2011 before returning for at least three more years.
LPGA commissioner Michael Whan made the announcement at a dinner Tuesday night in Toledo, Ohio, before this year's Farr Classic.
Whan says the tournament will take the hiatus because its organizers will be running the U.S. Senior Open in Toledo in July 2011. They had concerns about whether it would be economically viable to stage two major golf events in the area around the same time.
The commissioner says the LPGA has signed a deal to continue the Farr Classic in 2012, 2013 and 2014.
The 26th Farr Classic begins Thursday at Highland Meadows Golf Club in suburban Toledo.