The Loop
Hang time isn't always an indicator of efficient driving
With a tip of the cap to the start of the NFL season, it seems like an appropriate time to look at one of the more nebulous statistics kept by the PGA Tour's ShotLink system: hang time, the seconds it takes a drive to go from clubface to landing spot.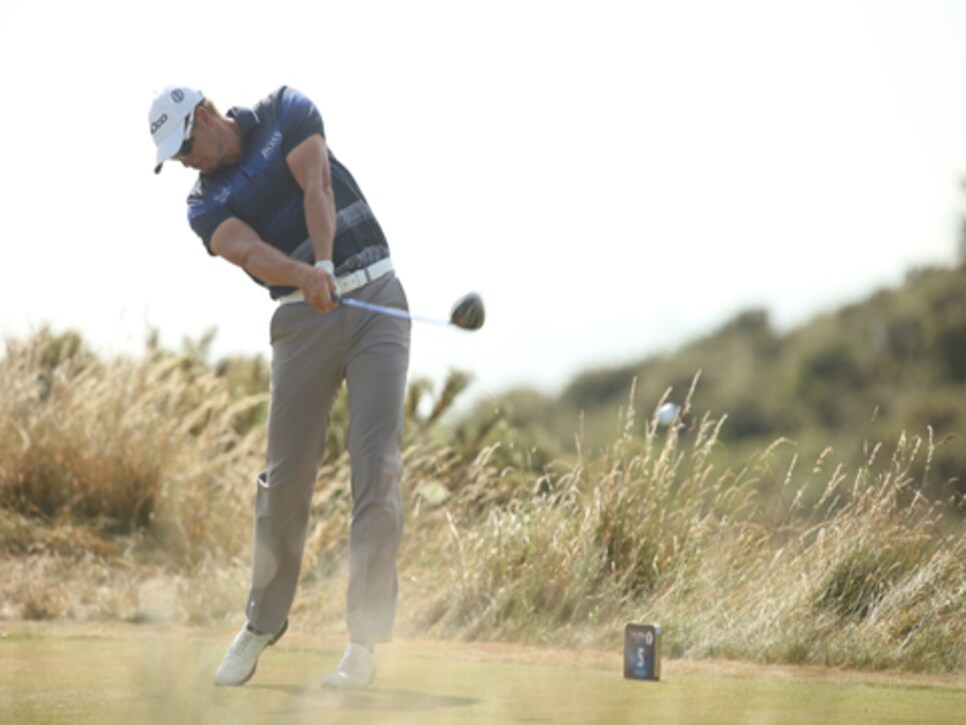 Although it is easy to understand its significance in football (a lengthy hang time on a punt allows players on the kicking team a greater chance to get downfield before the return man catches the ball), its importance in golf is debatable.
The golf statistic, still in its relative infancy (it has only been kept since 2007), is, if nothing else, fodder for discussion. Looking at the standings, some things jump out. The average hang time on tour has not fluctuated much, clocking in at 6.1, 6.2 or 6.3 seconds each year. Big hitters also don't always keep the ball in the air very long. Dustin Johnson and Jason Kokrak are both inside the top 10 in driving distance but each rank T-146 in hang time. Rickie Fowler, meanwhile, ranks 103rd in distance, but is T-2 in hang time.
Other tidbits include Henrik Stenson leading the tour in average hang time at 6.9 seconds (a good hang time for punts in the NFL is approximately 5.5 seconds), while Luke Guthrie, Patrick Reed and Nick Watney are tied for the individual shot that stayed in the air longest at 8.2 seconds. No word on whether the fairway called for a fair catch on those. However shots hit this year by Chris Stroud and Brendon de Jonge wouldn't have allowed enough time to even get the hand up. Each had a shot with a hang time of less than one second -- 0.8 of a second, to be exact.
Although fun to peruse, does this stat serve a purpose in helping players get in the proper equipment?
Most players pay little attention to hang time, focusing instead on initial launch conditions -- ball speed, launch angle and ball spin -- as well as peak trajectory and angle of descent. However there is value in evaluating a player's hang time -- so long as you know what you're looking at. In golf, that means knowing that more is not always better.
Like a punt in football, the shape of the flight will play a big role in how far the ball carries. A punt in which the nose turns over from pointing up to pointing down at the apex of the flight -- like a long pass -- will carry significantly further than one that stays nose up throughout the flight, like most pooch punts. Similarly, a golf ball that has excessive spin per launch angle will climb with an upward curvature toward its apex. This flight may stay up in the air a long time but will rob the shot of carry distance and create a steep angle of descent that won't roll much, either.
Which may help explain why of the 14 players ranked T-8 or better in hang time, only four -- Keegan Bradley, Sean O'Hair, Graham DeLaet and Jason Day -- rank among the top 20 in driving distance. So although the ball is staying in the air longer, it is not necessarily going farther. It may, however, be straying more off line as eight of those same 14 players rank outside the top 100 in driving accuracy with only Stenson inside the top 20.
Given that, maybe it's time to put the stopwatch away in golf.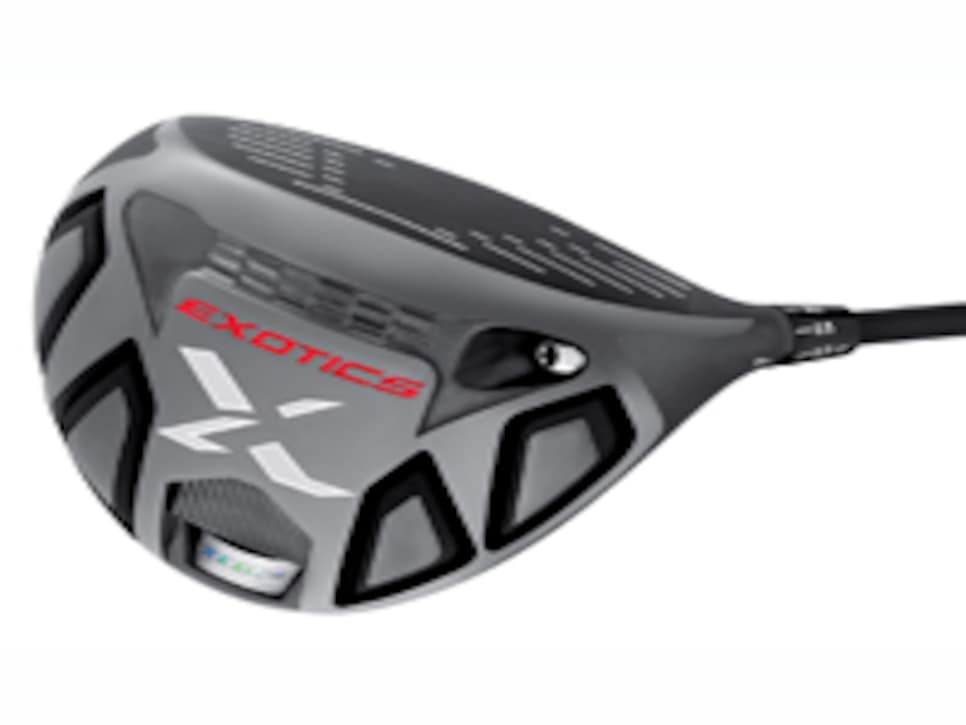 PRICE: $300 (Lofts: 8.5 to 12 degrees, adjustable)
A cavity in the sole allows for more weight in the rear heel and toe areas to promote forgiveness. A variable-thickness face boosts ball speed.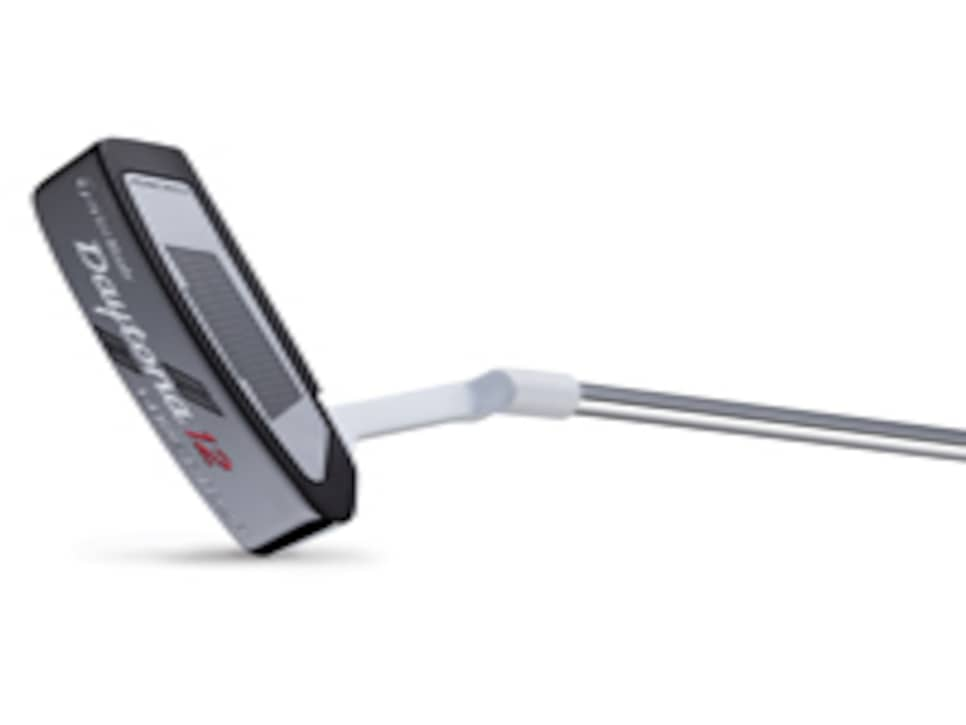 PRICE: $150 (Seven models)
The white-black contrast is designed to improve aim. The grooved-face insert is 80 percent Surlyn and 20 percent aluminum to enhance feel and improve initial roll.
Callaway and TaylorMade each took advantage of having their best players at TPC Boston to offer peeks at prototypes. Callaway revealed a game-improvement iron and a driver with a channel along the rear where weight can be moved from heel to toe to affect ball flight. TaylorMade, meanwhile, had several members of its tour staff, including U.S. Open champion Justin Rose and Dustin Johnson, test a prototype ball. ... Sergio Garcia put TaylorMade's new Ghost Tour putter in play at TPC Boston, using the Maranello 81 model. Garcia finished T-4 at the Deutsche Bank, ranking 37th in strokes gained/putting. ... Phil Mickelson made a driver switch mid-tournament in Boston, benching his Callaway Phrankenwood for the company's new 440cc FT Optiforce. Lefty averaged 277.7 yards off the tee and 67.9 percent fairways hit with the Phrankenwood and 282.0 yards and 64.3 percent fairways, respectively, with the FT Optiforce.