Travel 2022
The most intriguing new international courses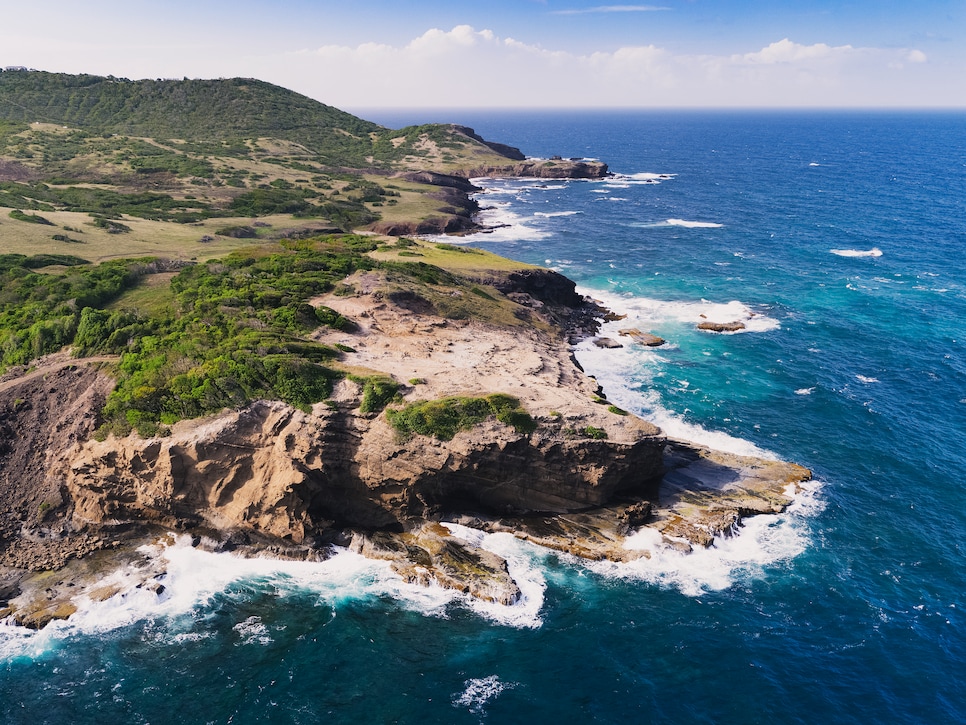 We are taught in middle school that when we peer into the night sky we're actually looking back in time since the light we see from the stars originated hundreds and maybe thousands of years ago. Golf course openings also provide a look into the past; they seem new, but the origins were often years in the making. Their design and composition reveal things about the economic and regional conditions of the time and place in which they were conceived.
Current periods of slow or nonexistent golf development are an indication of previous bear markets or old financial headwinds. A core group of international course openings, recent and upcoming, reveals the opposite. These projects reflect more optimistic realities and the fruit of savvy foresight going back years, as well as bold investment and in some cases an intuitive drive to locate the world's most outstanding golf sites. As symbols of golf 's global resurgence, here are nine new international courses we've been eagerly tracking.
CABOT SAINT LUCIA (POINT HARDY GOLF CLUB)
BILL COORE AND BEN CRENSHAW DATE: SPRING 2023
Once open, the new course at Cabot Saint Lucia, the latest from famed developer Mike Keiser and Ben Cowan-Dewar, will possess some of the most jaw-dropping golf in the world. Almost every hole has stirring views of the Caribbean Sea as the course climbs up and down the panoramic slopes. Nine holes touch the rocky, elevated shoreline with a number playing dramatically across ocean coves similar to the best holes at Cypress Point and Pebble Beach.
NAVARINO HILLS AT COSTA NAVARINO (HILLS COURSE AND INTERNATIONAL OLYMPIC ACADEMY COURSE)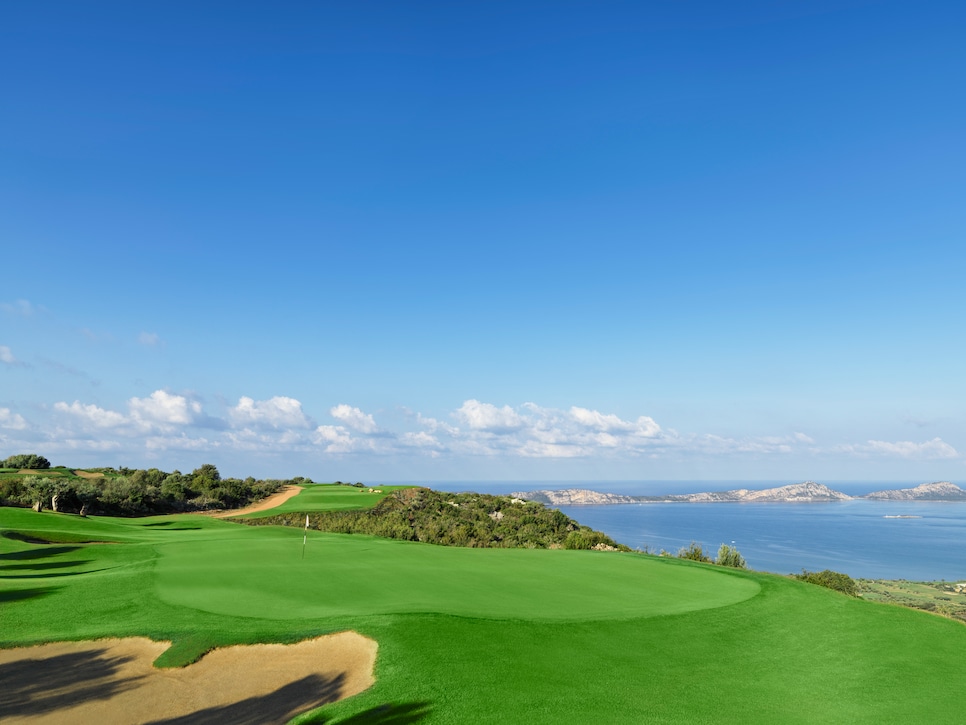 JOSÉ MARÍA OLAZÁBAL DATE: OPENED FEBRUARY 2022
Two-time Masters champion Olazábal designed both courses at this resort development on the southwest coast of Greece overlooking the Bay of Navarino. The Hills course plays through wide, gentle valleys with views of the Ionian Sea, and the longer International Olympic Academy course has tighter shot demands and holes that run along bluffs set over the Mediterranean waters.
CABOT REVELSTOKE (CABOT PACIFIC)
WHITMAN, AXLAND & CUTTEN DATE: SUMMER 2024
Revelstoke has always been known as one of Canada's great skiing and heli-skiing destinations, and it will soon be known for great mountain golf. Part of the new Cabot Revelstoke development, the Cabot Pacific design by Rod Whitman, Dave Axland and Keith Cutten is forged from dense evergreen forests and embodies the spirit of world-renowned Canadian courses like Jasper Park and Banff Springs, with the bonus of several holes rimming a steep canyon edge.
LES BORDES GOLF CLUB (NEW COURSE)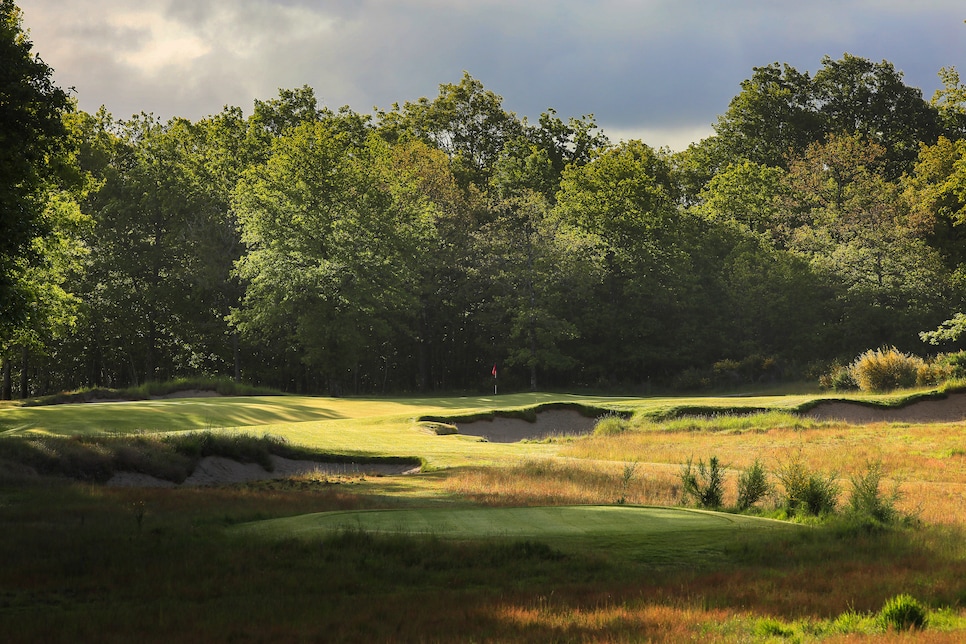 GIL HANSE AND JIM WAGNER DATE: OPENED SUMMER 2021 Hanse and Wagner's new course at this upscale private club in the Loire Valley has an old feel, channeling aspects of classical era French designs like Morfontaine and Hardelot Les Pins with low, graceful holes that move through sandy woods and fields of wild grasses and flowers. The accompanying 10-hole Wild Piglet short course, with rollicking holes ranging from 131 to 198 yards, might soon become the favorite course of members and guests.
THAD LAYTON, ARNOLD PALMER COURSE DESIGN DATE: OPENING SUMMER 2022
Palmer Design opened nine holes at this resort in 2012, and company vice president and senior architect Layton has returned to complete the course with nine new holes. Fulfilling the promise of natural, sustainable golf, the land for the holes has remained 90 percent untouched and incorporates the site's existing bunker sand and a strain of native Bermuda grass. But the design is also bold and striking, with sweeping bunkers and undulating ground contours.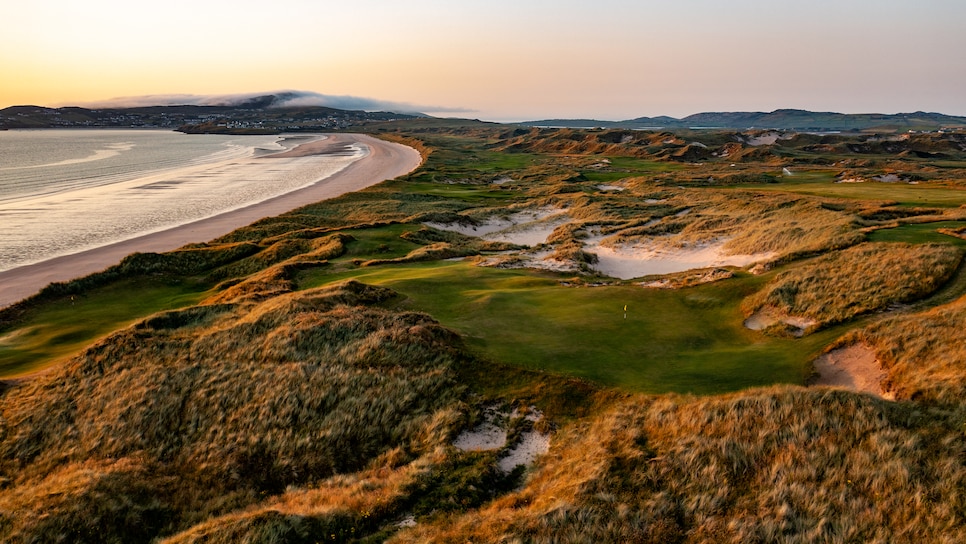 TOM DOAK, RENAISSANCE GOLF DATE: OPENED SUMMER 2021
New course openings in Ireland and Scotland are rare, but new courses on natural links are almost unheard of. This new design at Rosapenna Hotel & Golf Resort in Donegal was years in the making, going back over a decade when the owners first acquired an adjacent 36-hole course that was fashioned into the new links. Doak found and molded an incredible array of seaside holes that traverse through some of the most impressive dunes on the Emerald Isle.
CLAYTON, DEVRIES & PONT DATE: LATE 2023
The project at Seven Mile Beach near Hobart is an example of the modern trend of going where the great sites are, geography be damned. The course is being constructed on a mesmerizing stretch of beachfront land consisting of sand dunes, elevation changes and low scrub pines and brush. An international collaboration, tour pro Mathew Goggin, a native of Hobart, is assisting the architectural team of Australian Mike Clayton, American Mike DeVries and Frank Pont of the Netherlands.
BALLYSHEAR GOLF LINKS AT BAN RAKAT CLUB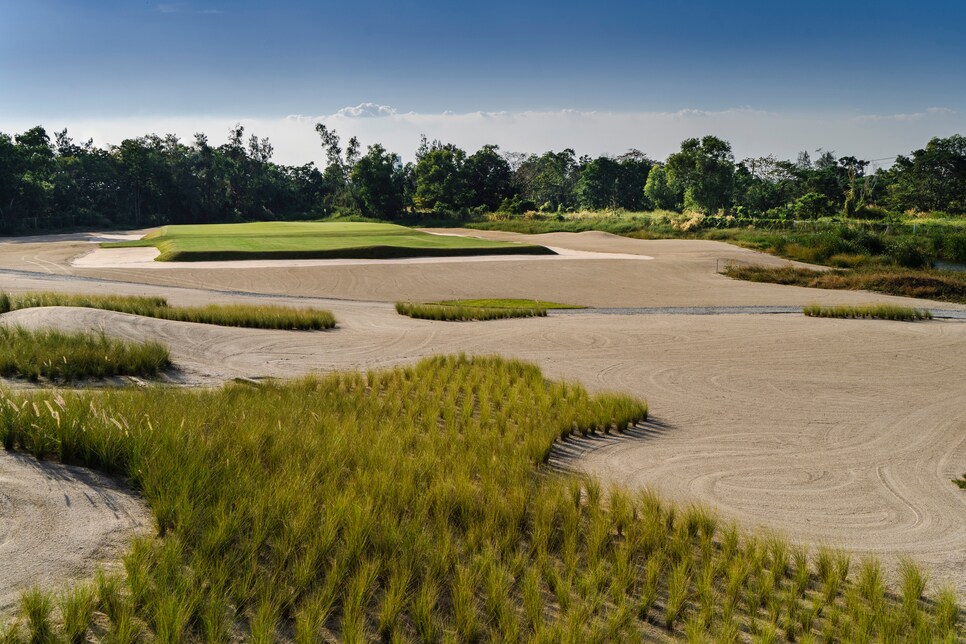 GIL HANSE AND JIM WAGNER DATE: OPENED LATE 2021
The eyes of North American golfers have been focused on the reconstruction of C.B. Macdonald's extinct Lido course at Sand Valley in Wisconsin, expected to open in 2023. But this project outside Bangkok, built on low agricultural land, is the first to reproduce versions of the Lido's famous template holes that Macdonald began designing on Long Island in 1914, in scorecard order, though not in the same routing configuration.
TE ARAI LINKS (SOUTH COURSE)
BILL COORE AND BEN CRENSHAW DATE: FALL 2022
The South Course at this sister development of Tara Iti, the second-ranked course on the Golf Digest World's 100 Greatest Courses list, is made up of much the same material and should give it spirited competition. Just few miles away, it's the latest addition to a growing roster of exceptional Southern Hemisphere links. The course begins and ends high in the dunes but thrills with breathtaking runs along the sandy seafront during the middle and end of each nine.