News & Tours
One of the top amateurs in women's golf is turning pro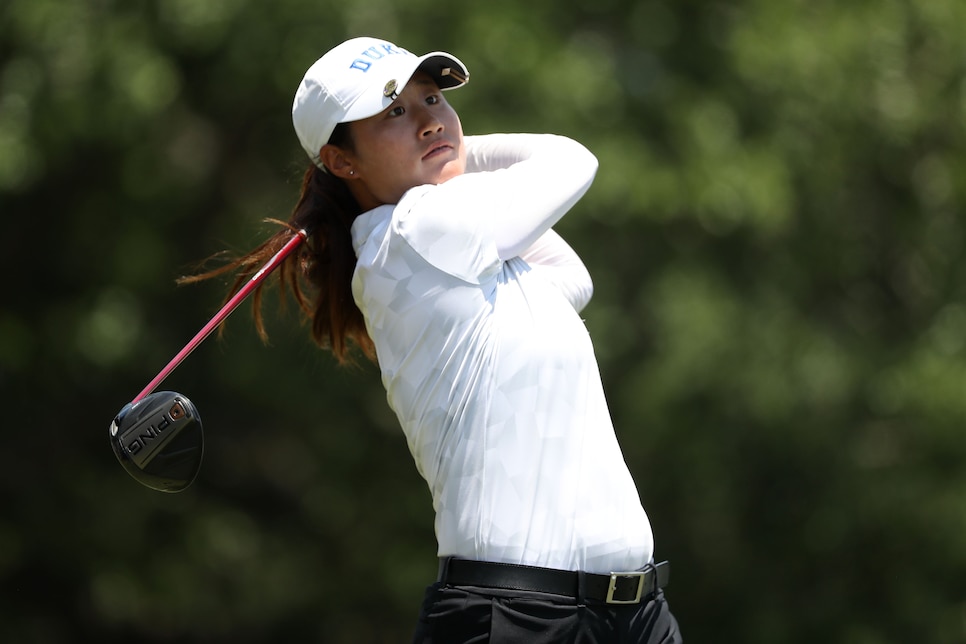 One of the best amateurs in women's golf is ready to make the leap.
After securing playing status at the LPGA Q Series last month, Gina Kim has decided to forgo her senior spring season at Duke University and turn pro.
Kim, 21, helped lead the Blue Devils to a national championship in 2019 and was a two-time All-American. In 2021 she captured both the ACC Women's Golf Championship and the North and South Women's Amateur. Kim appeared for the Americans in last August's Curtis Cup, which the United States won for the first time on foreign soil since 2008.
Kim is perhaps best known to the golf world for her performance at the 2019 U.S. Women's Open, where she shot an opening-round 66 to sit one back of Mamiko Higa at the Country Club of Charleston. It matched the lowest score by an amateur in tournament history. Kim ultimately finished the week in T-12.
At the time of her decision to turn pro Kim was ranked No. 8 in the amateur world ranking.
"I am more than excited to start a new chapter of my life," Kim said. "Although it is bittersweet to say goodbye to my home for the past four years, I am more energized and determined to make my mark on the LPGA. I am immensely grateful to my team, coaches and support staff here at Duke University and Duke Athletics for constantly supporting me and my passion for golf."
Kim will attempt to Monday qualify for the first two LPGA events of the season, the Gainbridge LPGA at Boca Rio and LPGA Drive on Championship. The Gainbridge begins Jan. 27.