The Loop
George Plimpton's classic book *The Bogey Man* is reissued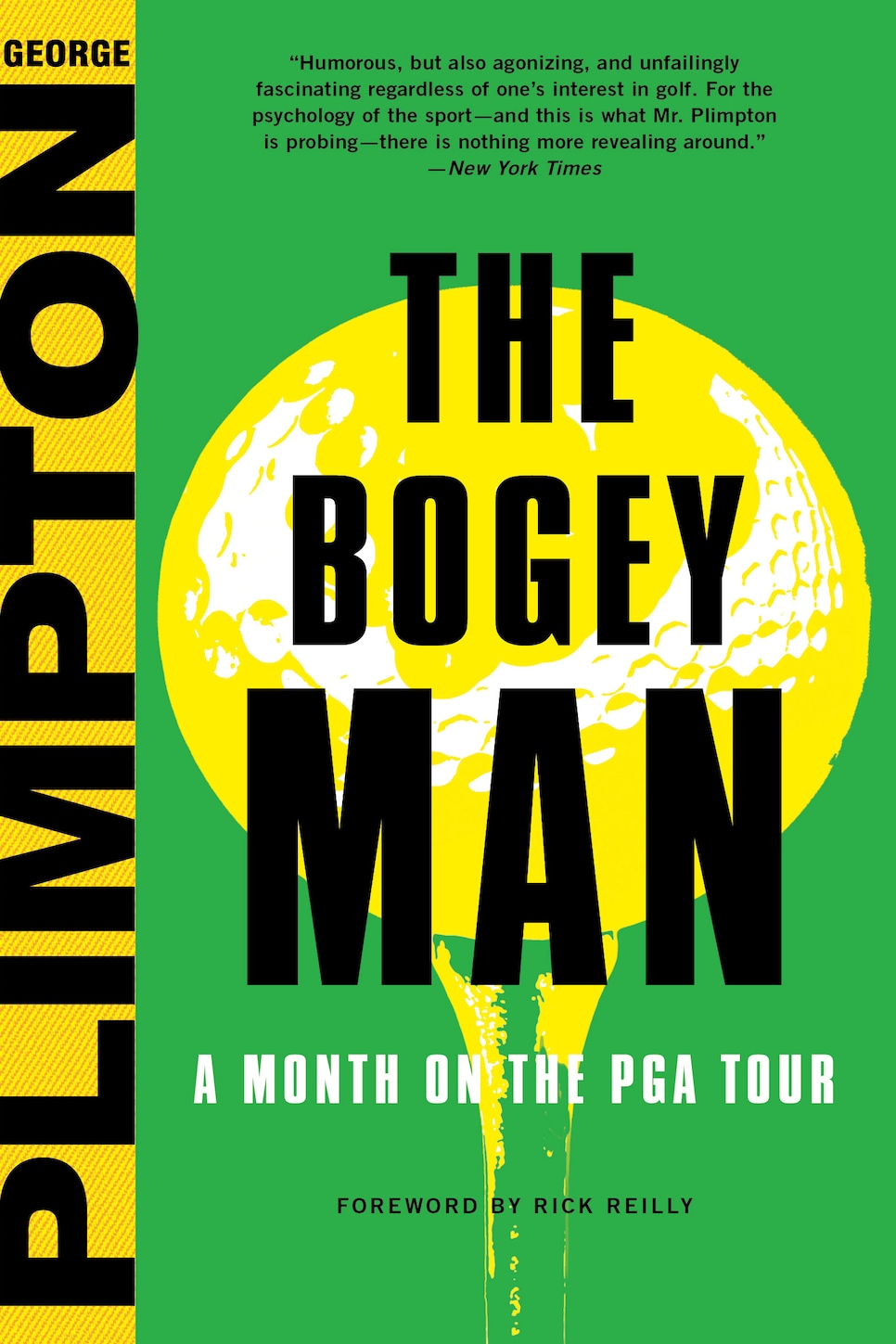 GolfDigest.com will regularly highlight a book that it finds of interest to readers. This week's is:
The Bogey Man, By George Plimpton, Little, Brown, $20, hardback, 288 pages (due out April 26)
I am perennially excited about the constant ebb and flow of the game's future, but I freely admit to being a lover of golf from the 1960s-1980s. So when a heralded book from back then gets repackaged and reissued, that's cause for celebration and discussion.
The book in question is The Bogey Man, by George Plimpton, the journalist, writer, editor and hapless adventurer who tried his hands at numerous pro sports and entertainer jobs and then wrote about them, having to detail his failed attempts to succeed at each effort.
Plimpton played a month on the PGA Tour, getting into the Bing Crosby Pro-Am at Pebble Beach, Lucky International and the Bob Hope Desert Classic (only the Lucky isn't played on tour anymore). Plimpton's main objective was to give his impressions of the tour life and its characters, but deep down he also hoped playing with the pros and being in their element would help his game.
When Harper & Row published the book in 1968, however, it was clear Plimpton's game would provide readers plenty of entertainment with his scatter-shot play and failed attempt to find the secret to better golf. Because he could only subject the reader to so much of his bad play, he was able to focus a lot on the atmosphere he was experiencing. All the better for reader interest as life on tour was quite entertaining.
Life magazine reviewer Christopher Lehmann-Haupt described Plimpton's exploits in a profession as Plimptonizing. Because most of us have desired to be a part of the action ourselves and do what Plimpton did, we can feel his pain, curiosity, frustration and every emotion he felt without the physical angst of actually doing it. And in the process we are highly entertained by the stories and tidbits he tells about Palmer, Nicklaus and other tour figures and characters.
The Bogey Man is part of a seven-book reissue by Little, Brown and Company of Plimpton's sports classics with the slogan "the books that made a legend." Also out are Paper Lion and Mad Ducks and Bears (NFL), Open Net (NHL), One for the Record and Out of My League (baseball), and Shadow Box (boxing). Each book is in hardback with new forewords (Rick Reilly wrote for "The Bogey Man") and new covers and are also available in eBook and audio formats.