News
Gary Player on fitness misconceptions, who he pulls for in the Ryder Cup, and his secret sweet tooth fix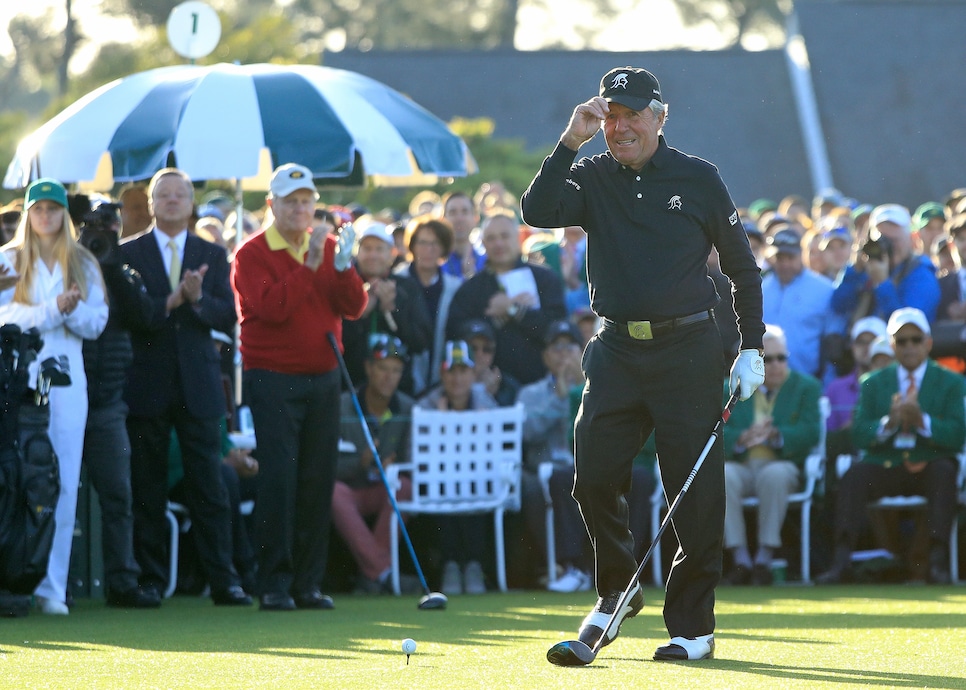 At the 2017 British Open, I had the pleasure of squiring Gary Player about Royal Birkdale as he critiqued the unhealthy foods being consumed by fans. It was all in good fun — although, I'm pretty sure one kid will never eat potato chips for the rest of his life — and I captured it all on my phone for this video. But I'm going to let you in on a little secret: Gary Player doesn't always eat healthy.
I witnessed Mr. Player chomp down a (gasp) cookie that day, and more recently, I saw him eat a buffalo wing during the Berenberg Gary Player Invitational. To be fair, no mortal could have turned down those wings, and Gary told me on the Golf Digest Podcast that he "never claimed to be a martyr!" Also, when you're a few weeks from turning 83 and you work out like this legend does, you can eat whatever you darn well please.
Anyway, I had the pleasure of catching up with Player at his event, one of a series of pro-ams he participates each year around the world that has generated more than $60 million in charity. We chatted about the misconceptions regarding golfers in the gym ("There's a lot of nonsense out there"), Tiger Woods' remarkable comeback, who this South African roots for in the Ryder Cup, and even about the kind of candy this nine-time major champ has been sneaking in his suitcase for years. Also on the podcast, Keely Levins and Sam Weinman joined me to discuss the new World Golf Hall of Fame class, a legendary feat by a retired golfer, and an unfortunate turn of events in our first company basketball game. Please have a listen:
You are using an unsupported version of Internet Explorer. Please upgrade to Internet Explorer 11 or use a different web browser.