The Loop
Garcia "trying to have a good time out there"
PALM HARBOR, Fla. -- Sergio Garcia expressed the right sentiments Wednesday as he talked about his renewed enthusiasm for golf on the eve of the Transitions Championship. But his words lacked conviction, and his body language was void of swagger.
The Spanish star is competing in the U.S. for the first time since last August when he missed the cut at the PGA Championship and then took a two-month break from the game. He has slipped to No. 85 in the world rankings and didn't qualify for either of the first two World Golf Championship events after failing to make last fall's European Ryder Cup team for the first time since 1999.
"It's good. It's definitely better," El Nino said perfunctorily of his attitude towards golf after his pro-am round on the Copperhead Course at Innisbrook Resort. "I definitely feel like I want to be out there, so that helps."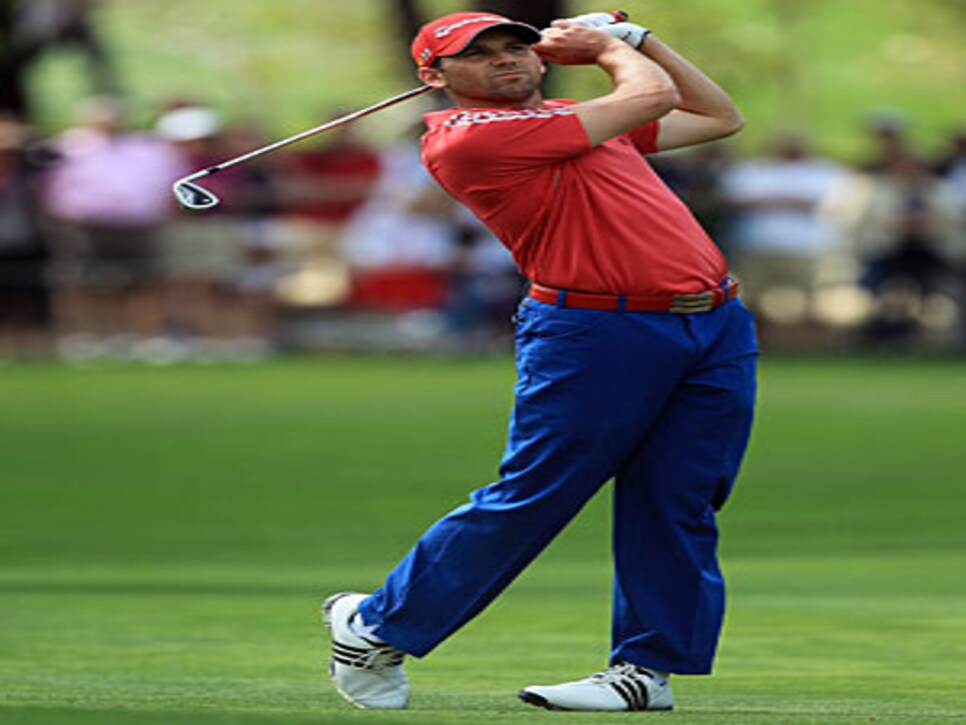 It might just help a lot. Last year Jim Furyk came to this event having not won in more than two years and decided he needed to adjust his attitude and outlook and try to have more fun. The result was a one-stroke victory, his 14th on the PGA Tour. He went on to win twice more, including the Tour Championship, which gave him the season-long FedEx Cup title.
"It's hard to be in a good mood when you're not playing well," Furyk said.
Garcia, 31, hasn't had a top-10 finish since he was fourth in last year's WGC-Accenture Match Play, and he hasn't won since his 2008 Players triumph. That win gives him a Masters berth and his 47th straight start in a major championship.
However, he currently is not in the field for the U.S. Open or British Open. But he's hopeful that his game is coming around after going through what he admits were difficulties both on and off the course. "It feels good. I think I saw a lot of good things in the Middle East, a lot of good rounds, some good improvements overall. It's just a matter of getting back into it and getting through the motions, get through the times that it's a little bit tougher when the pressure is on.
"Whatever happens happens. It's still a work in process. I'm not rushing it. Just trying to have a good time out there and enjoy what I do and let it happen."
Asked whether he wanted to be in the mix again to challenge for the world's top ranking, Garcia finally showed flashes of his old self. "Do I want to be there? No, not really. I know I'm going to be there. I think it's a matter of time more than wanting to."
(Photo: David Cannon/Getty Images)